Like so many areas of business, in recent years, the field of marketing has evolved to make use of the major advances in technologies of automation, such as artificial intelligence, machine learning, and more. Together, these technologies are increasingly being applied to the burgeoning discipline of sales and marketing automation.
If you're a marketer, you'll probably be aware that there are a number of powerful tools and platforms offering marketing automation solutions. These promise to boost the productivity of your marketing efforts, saving you time and money by automating routine processes. 
But how do you know if you're getting the most out of marketing automation technology or falling into some traps? Read on to discover ten marketing automation mistakes you might be making and how to avoid them.
1. Not Properly Integrating Your Data Resources
Today's marketing automation tools can provide targeted solutions for email and SMS campaigns, online ads, and promoted social media posts. But in order for your tools to work effectively, it's important that you properly integrate your data resources.
Without the correct integration, your tools won't be able to effectively make use of your databases, and you won't be able to create personalized experiences based on the valuable information those databases contain.
2. Generating Low-Quality Leads
No matter how good your marketing automation software is, it will always rely on you to provide it with the raw data needed to carry out its processes. And how effective your tools are will depend on the quality of the data you input.
For example, many businesses invest in email marketing tools thinking they can simply buy a large database of email addresses, and the software will do the rest of the work. But buying such databases is actually a very poor source of leads; it's a classic marketing automation mistake. 
Avoid ridiculously low click and open rates by compiling your own mailing lists. Create landing pages and pop-up forms on your website that request visitor data in exchange for high-quality content. Make it easy for people to subscribe by adding calls to action at appropriate stages of the customer journey and in all your social media and advertising content. 
3. Relying on Large Batch Email Campaigns
The problem, of course, is not with email automation per se. Used correctly, it's one of the most effective components in the marketing automation toolkit. The problem is when marketers fail to properly apply the technology, believing it is just a matter of implementing an automatic email campaign and assuming it will offer a good return on investment.
Just as purchasing large, generic email databases leads to a high churn rate, blasting out huge volumes of generic material with little regard to your customer's individual needs is a tactic that fails to reach the full potential of marketing automation.
Rather than batch blasting your email campaigns, curate smaller mailing lists and tailor your messaging to each one. 
4. Not Properly Defining Your Target Audience
In order to create more targeted, personalized marketing content, however, it is important to first define your target audience.
The most common way to do this is to work from consumer personas based on market research. Also known as customer avatars, they're imagined typical consumers of your product or service—an ideal type that represents the main demographics you wish your marketing to appeal to.
Once you have a well-defined target audience, you will find your marketing becomes much more effective, as you'll be able to generate personalized content automatically.
5. Writing Poor Marketing Copy
One vital stage of the marketing process that can't be fully automated (yet) is the writing of the marketing copy itself.
While software tools can be programmed to automatically make minor adjustments to a template, changing names, dates, locations, and other variables within the text, the task of writing engaging copy that inspires your leads is still one for your marketing team.
Follow copywriting best practices by avoiding dense lengthy passages, utilizing calls to action, and using appropriate language for your product and target audience. If you start with high-quality copy, the marketing automation tools you apply will work far more effectively.
6. Letting Campaigns Go Stale
Although marketing automation technology takes much of the routine work out of marketing by automating repetitive tasks, that's no excuse for not properly engaging with your marketing campaigns. That's one marketing automation mistake born entirely out of laziness. 
Make sure to take full advantage of your marketing tech stack by running data analytics on all your campaigns and adjusting them as needed. If you notice that a certain targeted ad is working especially well, ask yourself why and try to build on the success.
7. Spamming Your Mailing Lists
No one likes a spammer. Yet this simple truth seems to be overlooked by so many marketers, especially when marketing automation software makes it easier than ever to send out thousands of emails or text messages at the click of a button.
It's no surprise that many marketing campaigns bombard their mailing lists to the extent that their messaging starts to get ignored. Increasing the frequency of your messaging can seem like an easy way to scale your content marketing strategy. And if you're only sending out material once a month, you can probably afford to up the volume of contact a little.
There's no straightforward answer to the question of how much marketing is too much. But as a rule of thumb, anything more frequent than once a week is getting dangerously close to spam territory. 
Keep an eye on your email metrics every time you increase the volume or frequency of your automatic marketing campaigns.
8. Using the Wrong Automation Software
The market for marketing automation software has become quite saturated in recent years, and there are a wealth of different options to choose from depending on your needs.
For larger teams with more technical expertise, you'll probably prioritize a high level of programmability in your software in order to tailor each tool to your requirements. While those who are less familiar with the landscape of software enhanced marketing might want to consider a low code no code solution.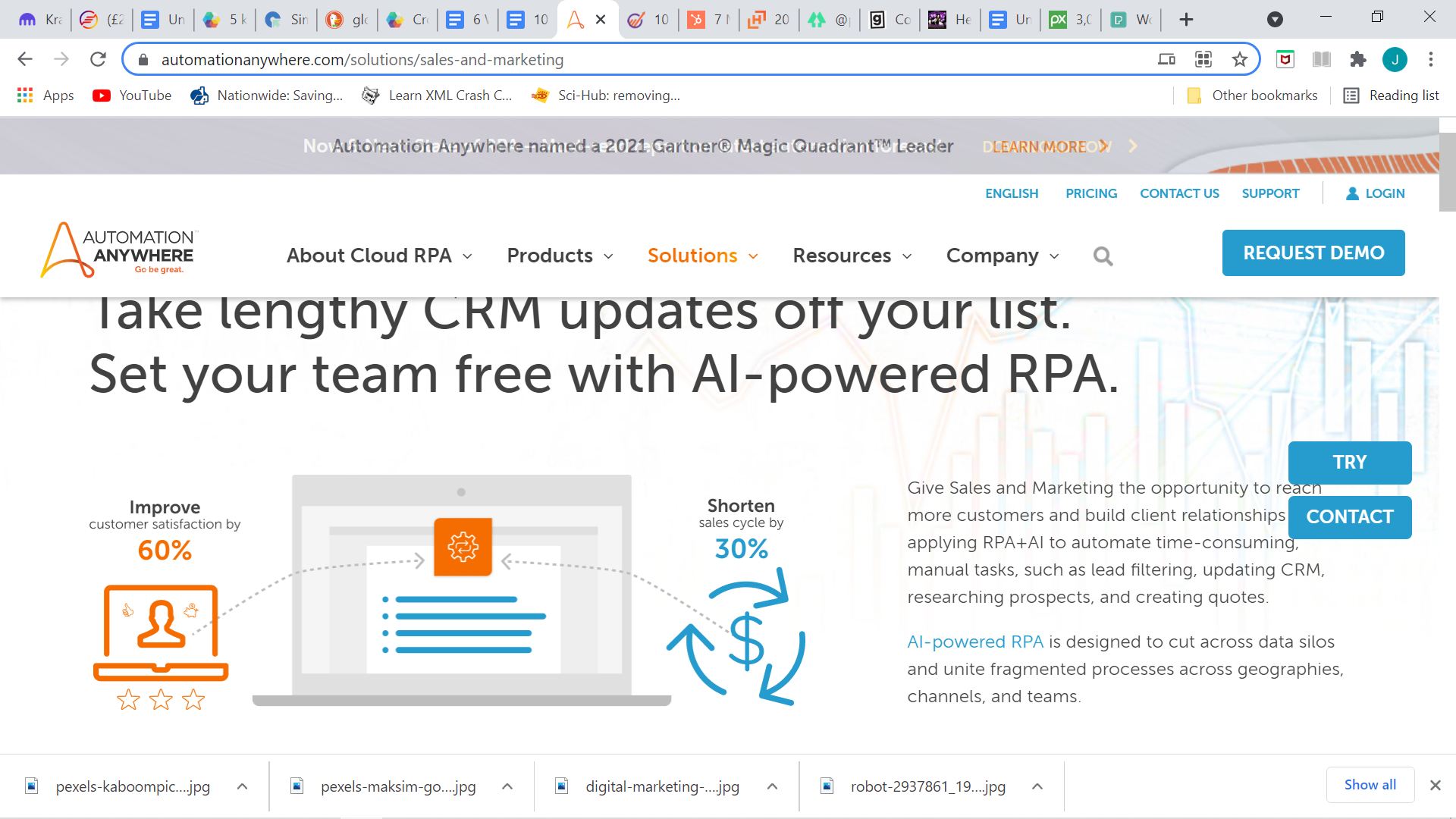 One way to simplify your marketing automation and ensure seamless integration between tools is to invest in an all-in-one marketing automation platform that can help you manage the full spectrum of your digital campaigns. 
As most of these work on a software-as-a-service model, it also ends up far more cost-effective than purchasing individual software licenses as you only pay for the service you use.
9. Not Testing Enough
Whether it's A/B testing different versions of your website landing page or experimenting with multiple subject lines and calls to action in your emails, it's important to continuously test all aspects of your marketing campaigns.
Thankfully, modern software makes testing and analysis simpler than ever before, and with easy-to-understand visual interfaces, marketing automation platforms can now do a lot of the work for you, helping you to make informed decisions backed by data.
10. Focusing on the Wrong Metrics
It can be easy to think an email campaign is working because you're getting a high open-rate. But with Apple's iOS1 5 update, open rates aren't exactly reliable, and click-throughs don't necessarily translate into sales.
Ideally, you'll track metrics at each stage of the sales conversion funnel so that you can figure out where your strategy could be improved.
By integrating your marketing automation and web analytics tools, you should be able to chart the full journey of each customer from initial contact to conversion. Understanding the customer journey this way will help you to reduce customer churn and increase repeat purchases.
While reading through our list of marketing automation mistakes, you might have become daunted by the prospect of things going wrong. You shouldn't be. Automation in marketing can be a godsend to any brand. Just make sure you avoid the common stumbling blocks, and you'll see conversions, sales, and revenue soar. 
Author Bio
Tammy Wood has been involved with SEO for two decades. Her current role is Director of Technical SEO for Automation Anywhere, an intelligent automation ecosystem. While not chasing keywords, Tammy enjoys reading, buying shoes, and writing articles about both intelligent SAP RPA and SEO. Connect with her on LinkedIn.
The post 10 Marketing Automation Mistakes You Might Be Making (And How to Avoid Them) appeared first on BenchmarkONE.