The pandemic forced many businesses to adapt to an online model, whether or not they had a presence established. For many, this was an overwhelming task, and understandably so. Social media is growing with new apps every year, some that make it big quick like TikTok, and others that fly too close to the sun and fade out just in a matter of a month. When it comes to eCommerce, a few apps have taken the lead on offering more to wider audiences globally. Let's break it down.

1. TikTok Integration of Shopping Apps
TikTok has the largest reach of all social media today. The app is used by billions all over the world, so it's no wonder that it makes such a profitable marketing platform. The TikTok shopping suite has a host of "solutions, features, and advertising tools that give businesses the opportunity to capture the full power of TikTok's influence on purchase decisions," says the site. Take a look at the following case study: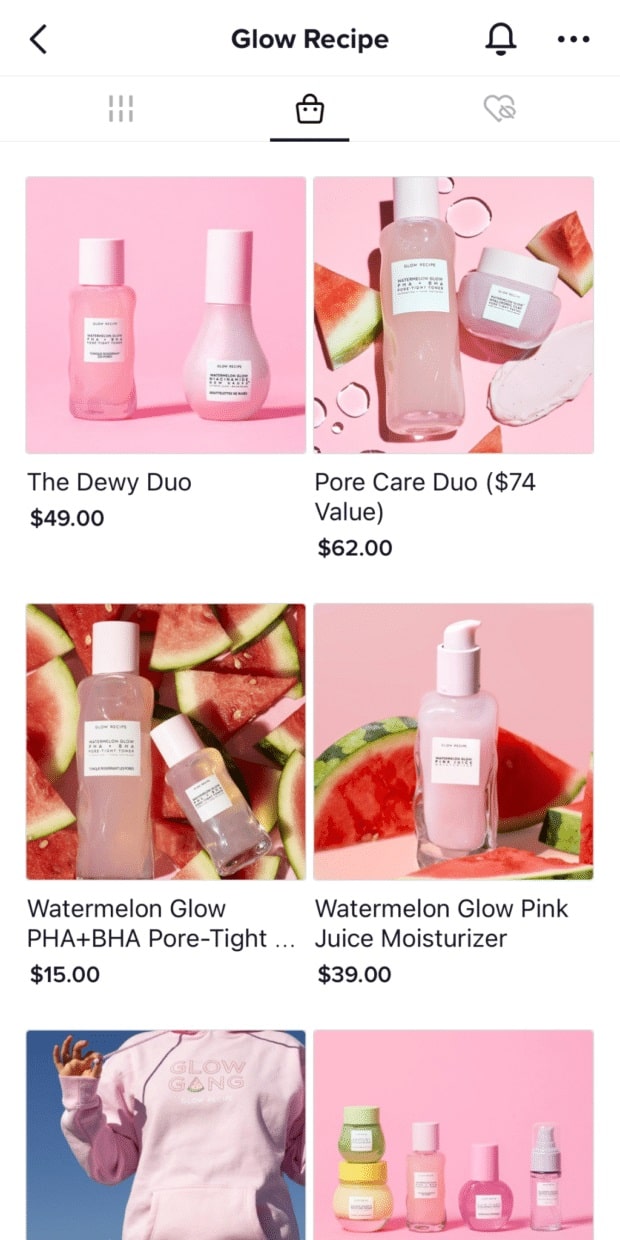 Using the shopping app Shopify, TikTok partnered with the beauty brand Glow Recipe after their Watermelon Glow Drops went viral on the platform. Glow Recipe was able to set up an online shop with the use of Shopify on TikTok by integrating their product catalog into a new shopping tab located on Glow Recipe's profile. They were then able to create organic content that promoted the products the shop featured, making it incredibly simple for people to explore and purchase their products without leaving the app.
Utilizing the TikTok shopping feature is incredibly easy. All videos can be shot and edited directly in the app and promoted to a wide or niched-down audience of your choosing to help target your ideal clients. What's more, the app takes care of all point of sale steps directly, so there's no need for consumers to leave the app or have to get out their computer to complete a transaction. Within the TikTok shopping suite, businesses can upload pictures of the product, list the price, manage shipping and fulfillment all within the app.
Have a third party you're working with to sell your products? Easy. TikTok also works with Shopify, Square, Ecwid, PrestaShop and soon anticipates collaborating with Wix, SHOPLINE, OpenCart, BASE, and more. By the end of 2021, TikTok plans to fully incorporate product catalogs for businesses. Businesses can also utilize powerful TikTok features such as going LIVE to promote a product, test it out, and answer questions to increase sales any time, anywhere.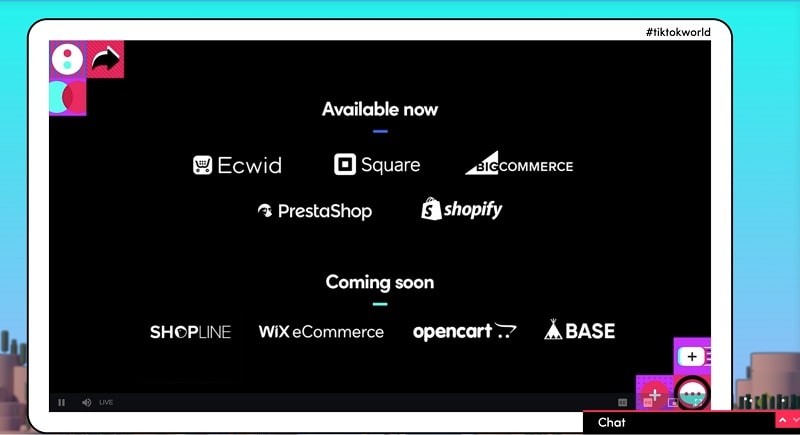 Another feature TikTok offers is known as Dynamic Showcase Ads, or DSA for short. This feature can be used to harness an audience's interest "based on their activity." Along with in-feed ads, these features significantly benefit brands hoping to reach large audiences globally. TikTok has an enormous reach and incredible, easy-to-use features and integrations that are hard to ignore when compared to the competition. Product links can also be directly put in videos for people to buy without ever leaving the page.
Lastly, there is the Collection Ads feature. This allows "brands to include product cards in their In-Feed Ads…when a user taps on an item featured in a card, they're brought to a fast-loading instant gallery page, where they can browse through more items and make a purchase," making it the ultimate one-stop-virtual shop.
2. Instagram & Facebook Live Streaming
Once two individual companies, Facebook and Instagram, joined back in 2012, making them one of the largest collective apps in social media. Instagram was the pioneer for the live stream shopping feature and has since integrated a reels option (similar to TikTok) in addition to shop options. However, Instagram and Facebook are set up a little differently than TikTok. The platform "has been building its shopping capabilities with optional shopping links, not only for Instagram live streams but also for posts, Reels, IGTV and Stories. In addition, it has built out its dedicated shopping section with curated shops and a Drops feature".
Instagram is a land of influencers, which do quite well serving as the modern-day models posting photos of themselves with products on their feed like a magazine. The primary feature used to sell on Instagram is live streams. Like on TikTok, brands, celebrities, and influencers can get online and give a direct demo of a product and answer questions. Unlike TikTok, this can also be done in stories. Kylie Jenner is one of the biggest users of this Instagram feature, often putting countdowns to new makeup launches in her story and then posting multiple videos of herself trying on the new product and talking about it.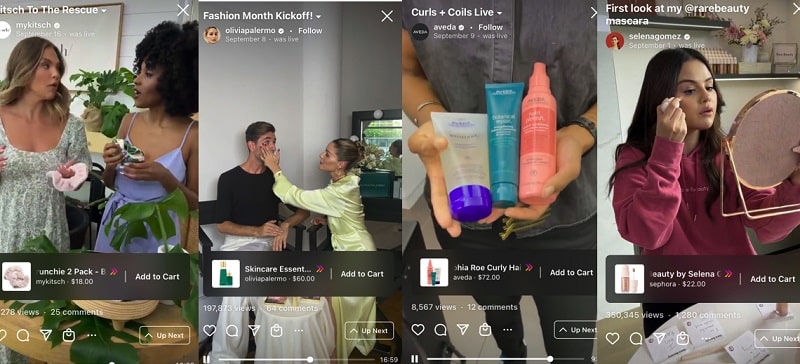 This is a great way to connect, build credibility, and anticipate an upcoming product or launch. Another feature that Instagram boasts over TikTok with stories is the swipe-up ability (lately changed with the "Links" sticker). Brands can link their product directly in their story for people to open and shop. However, considering you shop fully within the TikTok app, it's not much different. Both have incredibly strong reaches.
One of the most prominent features of the collaborative platform of Facebook and IG is the shop feature. Consumers can scroll the app for items by keywords or get suggestions based on their previous searches, hashtags, followed accounts, and other analytics. Consumers can view product prices and even purchase all within the IG or FB shop app.
3. YouTube Analytics
YouTube is the largest used search engine globally, and we don't see that changing anytime soon. This is because people love to see a live explanation of something rather than just reading the text. YouTube has a desktop analytic feature that allows channels to peak at their analytics for ads and merchandise to monetize their videos, see below: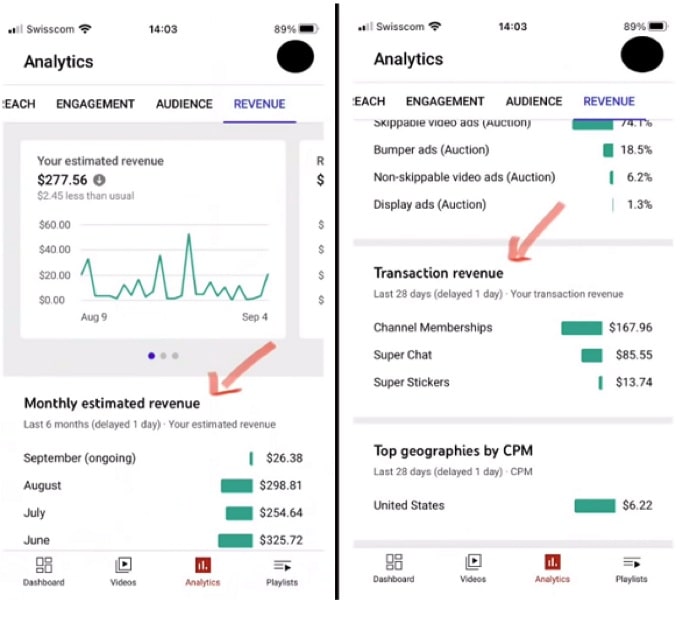 This is just one of many reports available to YouTube users within the app. The app also has merchandise listing features available in 24 countries, including Austria, Switzerland Czech Republic, Poland, and Russia. Users can create videos promoting their merchandise, do tutorials, and even have others leave video reviews. Since YouTube is a longer video format, people can really engage and get creative with the brand, influencers, and products. The YouTube merch shelf is an excellent way to additionally monetize your YouTube channel and connect with your audience. Channels must have 10,000 subscribers to be eligible for the merch shelf.
4. Twitch Streaming and Prime Gaming
Twitch is a streaming social media app that is excellent for live streams of people you know and love. It's mostly popular amongst gamers and is a huge opportunity to sell through them. For example, Twitch only works with Amazon currently. So if you have Prime Gaming, members in the US "will enjoy the added benefit of 2-day shipping on all merchandise purchased on Amazon". You can even gift Twitch to your friends, making it especially useful for the upcoming holiday season. While Twitch doesn't have the same full features that other platforms do, it's still a big piece of the online eCommerce market and is especially helpful for gaming companies.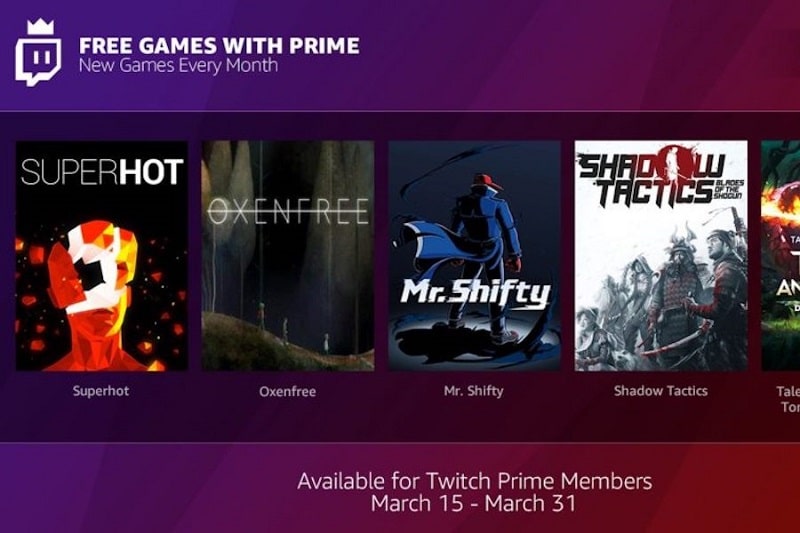 5. Pinterest's Shopping Feature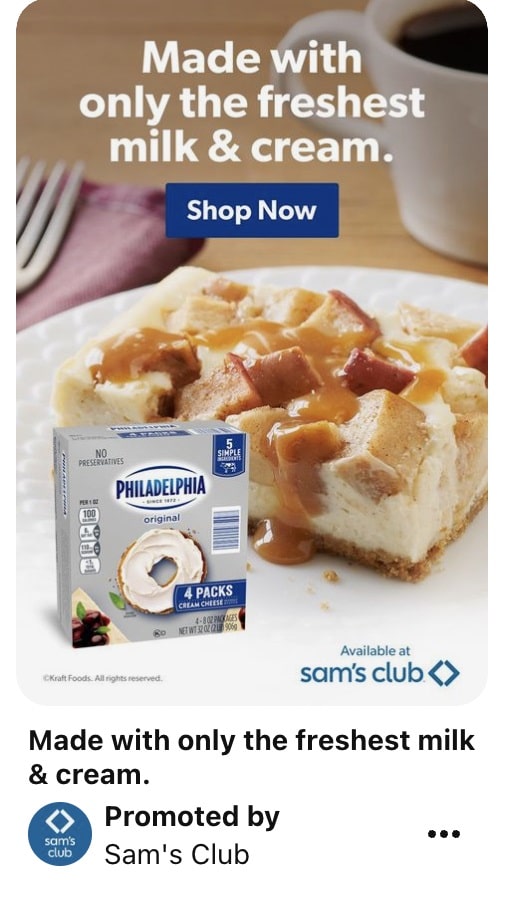 Pinterest is best known for its boards' feature, which users can create to find inspiration for events, styles, and more. Because of this, Pinterest incorporated a shopping feature, and it's done quite well. For example, Pinners just tap the advertised pin and are able to be immediately directed to the product's link. Shoppers "on Pinterest tend to have 85% bigger baskets than those on other platforms and spend twice as much per month," according to Business of Apps. The article goes on to state that at least 7 out of every 10 surveyed Pinners say they use Pinterest to find links to products and services that they trust. This is an opportunity that businesses should capitalize on if they aren't already.
6. Additional Livestream Sales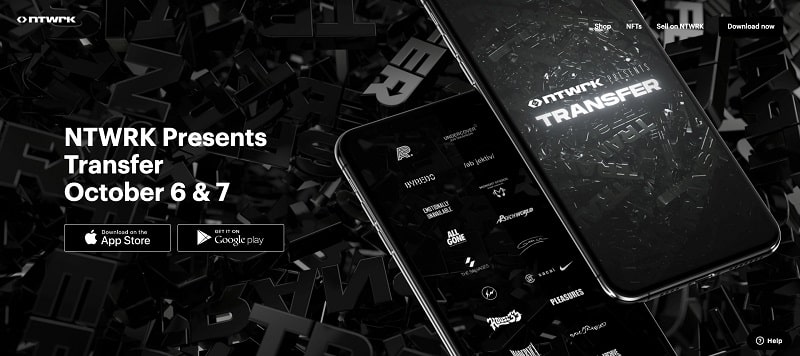 Selling your products online doesn't stop at the above. There are several other platforms where people live stream in order to show and sell products. These sites include but are not limited to:
Users can get on these platforms to see people try on products, clothes, jewelry, and more in real-time. You can even demonstrate a makeup tutorial, cooking, and so much more. The options are endless, and the more platforms you utilize, the better your reach will be. People want to connect with the product to feel more included in purchasing it.

Related Content
Summary
While the options are endless, so are your chances to expand, reach new audiences and, of course, sell. The wider you cast your net, the better your chances.
With TikTok, your business has huge potential to reach your most niche customers through their algorithm and top-of-the-line advertisement tools such as the DSA (Dynamic Showcase Ads) feature and in-app shopping, making it easy for your product to go viral.
Instagram and Facebook have become our present-day magazines, transforming the way products are demonstrated with Live Streams and the utilization of influencers, in addition to in-app purchasing.
YouTube still reigns true to its' optimized advertising experience, presenting a great platform for real people to engage with your product and get creative in its' promotion through long demos and in-depth reviews.
Twitch and Pinterest are also great options for businesses to advertise and reach new audiences. However, these platforms don't possess (yet) a large plethora of the tools the previous platforms do.
Test out a few platforms and see what works best for your brand and your products. The one commonality between most of these options is the live stream feature. If you're selling a product or service online today, you can't afford to miss out on the opportunity that live streams have for marketing and selling.
---
Written by our guest writer Alessandro Bogliari, CEO & Co-Founder of The Influencer Marketing Factory
The Influencer Marketing Factory is a global influencer marketing agency that helps brands and companies engage with Gen Z and Millennials on TikTok, Instagram, and YouTube.