I'll accept this award on behalf of the DonorVoice Behavioral Science Team, their partnership with UCLA and the client that made it all possible, Catholic Relief Services.
They'd all be here to accept the honor but they're doing real work while I steal the stage.  This is a big deal, especially for lead-author, Ilana Brody the PhD candidate at UCLA's Anderson School of Management.  This award was bestowed by the Judgment and Decision Making Annual conference, the biggest academic conference in the behavioral economics field.
But, it also has some cool findings for all those fundraisers out there who'd rather watch paint dry than work their way through the academic poster below, much less attend an academic conference.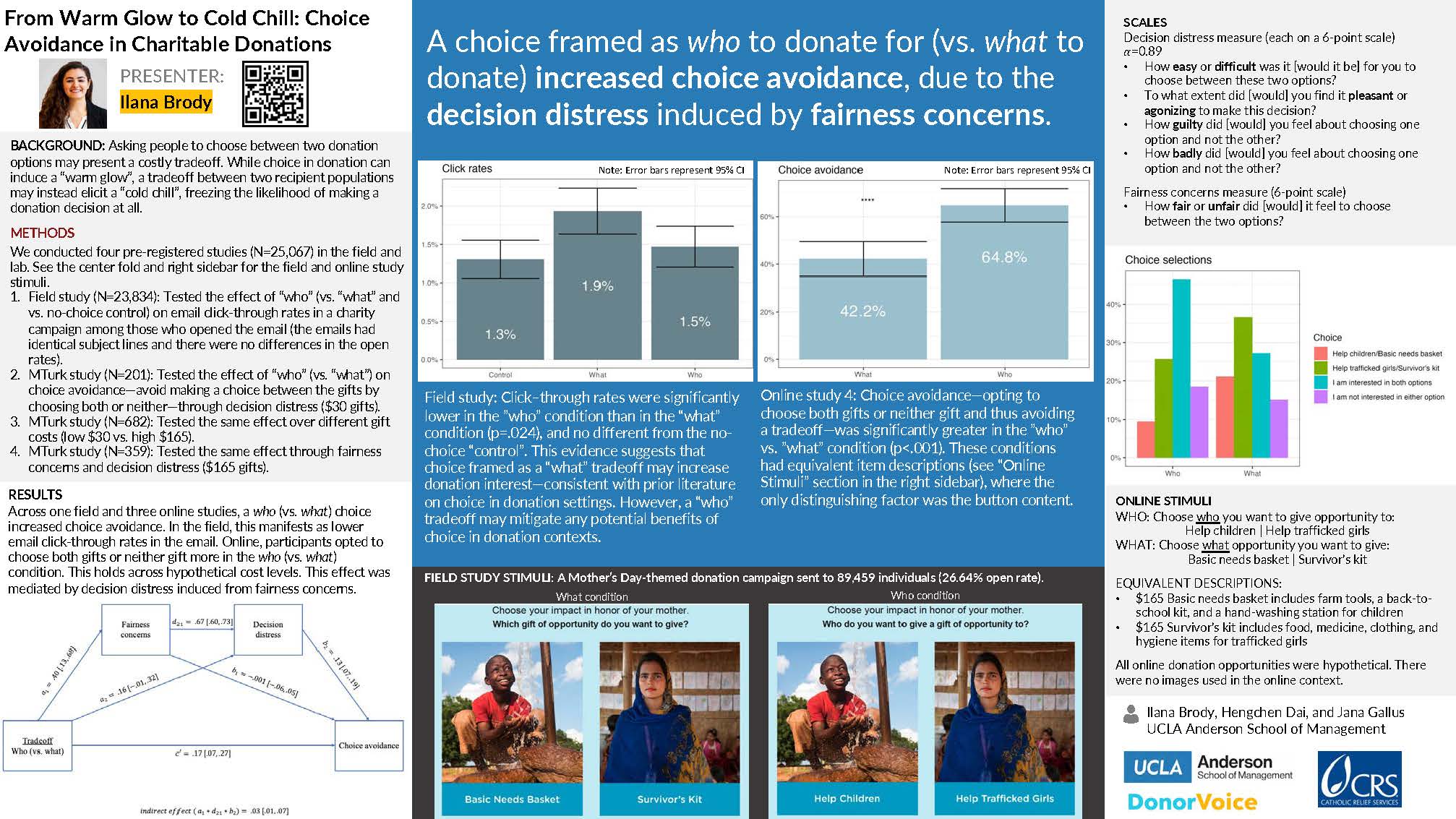 Here are the findings in a nutshell:
Give folks a choice of what to support – e.g., a basic needs basket or a survivor's kit.
This 'what' choice beats no choice.
Don't frame the choice as 'who' to support.  e.g. help children or help trafficked girls.
Like all good academic research Illana (and CRS and DonorVoice) also answered the question of 'why' it's better to give folks at choice of 'what' to support rather than who to support. Making it about "who" invokes a  fairness question that further fosters a sense of distress.  Thinking something is unfair and stressful results in many folks deciding the best way to alleviate those feelings is to not make the choice at all.
Kevin