When we hear the term "branding", many ideas cross our minds. But what if I say Branding is more than just a logo, brand name, website and colour theme? You heard that right! Your brand is much more than the graphical elements; it's all about how you mould it from scratch with proper branding strategies.
 The broad definition of Branding is quite overwhelming. It is the core representation of your brand. It influences your business by setting a tone of voice, boosting an appealing interaction with the target audience and developing a loyal relationship with your clients for fruitful customer engagement.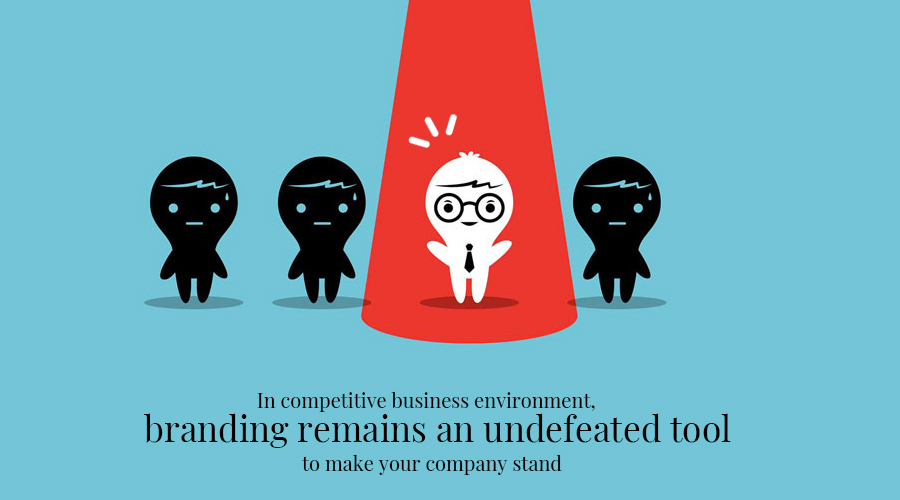 In a world of the competitive business environment, branding remains an undefeated tool to make your company stand out in the competitive industry. You can either be smart enough to make use of this boon or, like many small organisations or startups, remain ignorant to overlook the importance of branding, eventually negatively impacting the organisation.
What is a branding agency ?
Your brand is the perception of consumers regarding your company, product and service. And the process of influencing this perception of your audience by taking action and using the marketing tools is branding. The former defines your company, whereas the latter plays the role of promoting it.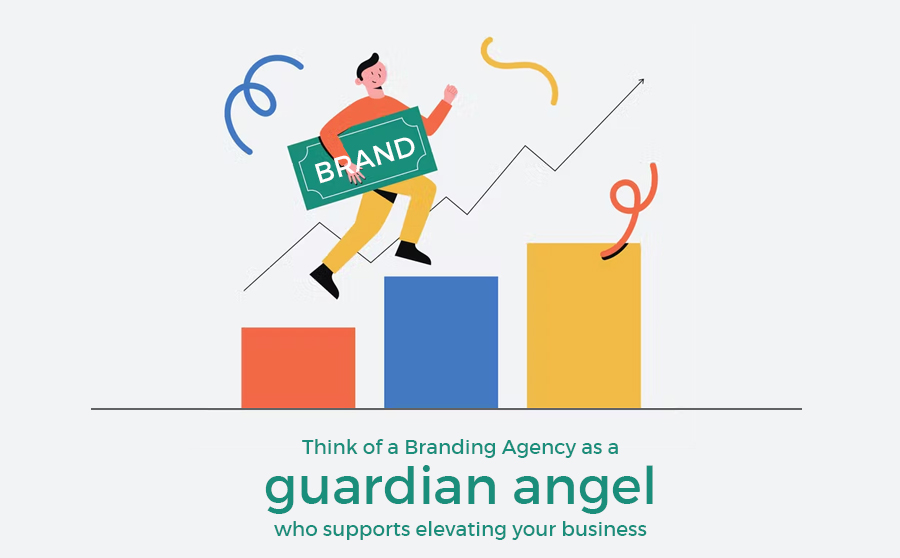 Think of a Branding Agency as a guardian angel who supports elevating your business to a fundamental level. It takes care of everything, including your company's graphical and visual elements, to establish a brand identity that appeals to your target audience.
Behind it are a set of professional, talented developers, designers, copywriters, and strategists who specialise in creating, improving, developing and maintaining brands. You can never imagine how many skilled people it takes to create a brand personality that pleases you and your target audience.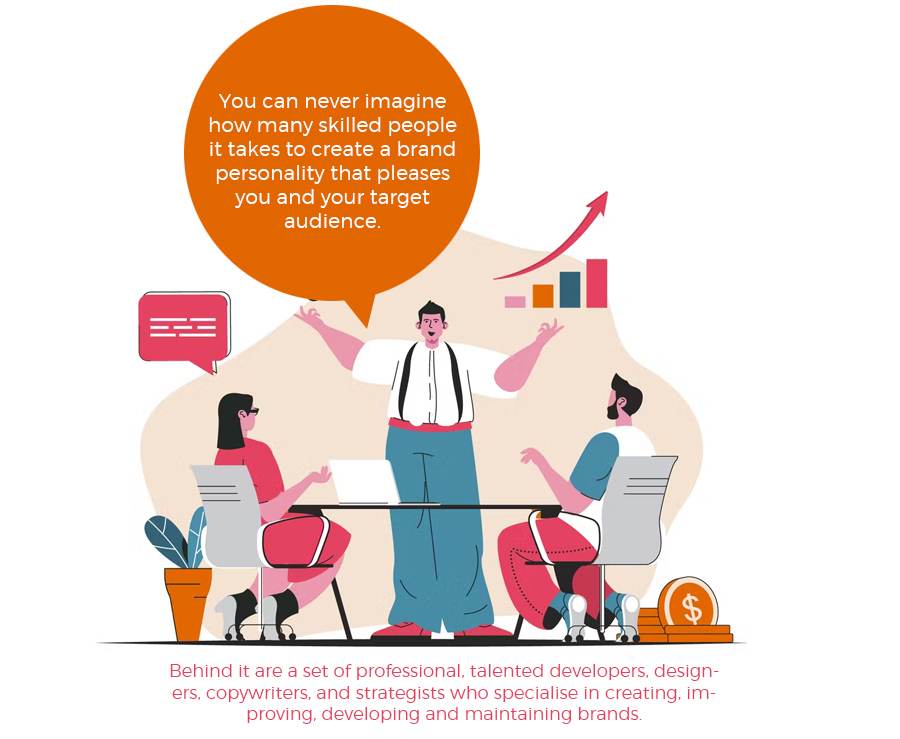 An ideal Brand Design Agency understands your objectives and goals. It clarifies any aspect your company is struggling with, be it creating a brand from scratch, setting an effective communication with your customers or simply making a captivating visual design enriched with your company values. With the information you provide, they will work out a strategy to help your business prosper. 
Branding Agencies work tirelessly to define your brand and create a distinctive identity among competitors. If you aren't using practical branding tools, it will set up significant barriers in your brand marketing, a decision which might come back to haunt you.
Why is Branding a boon for your business?
Incorporation of "branding" as one of the brand strategies is common these days, even among small scale organisations, understanding the uprising level of competition in the business world. To ensure the prosperity of the business, it is crucial to create a face of your brand, embedding the strengths and values of the organisation on which the brand marketing can depend.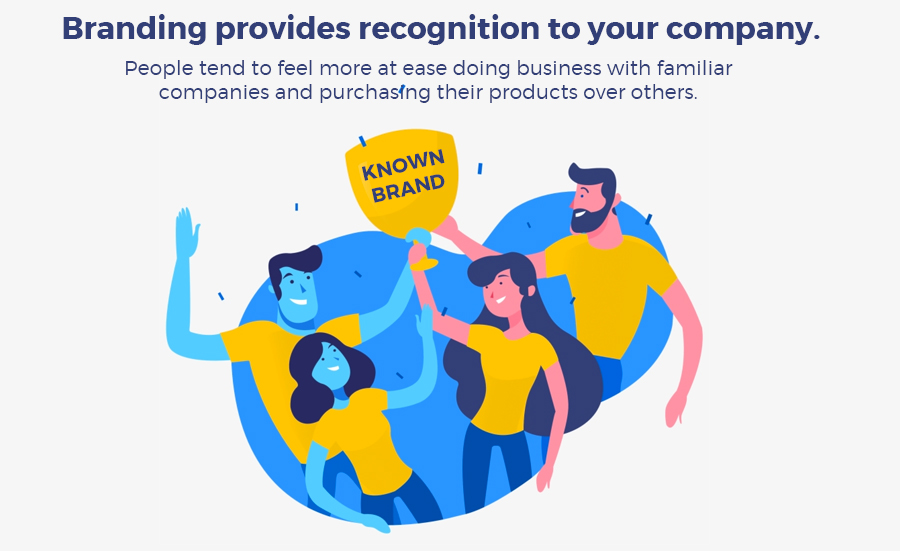 Branding provides recognition to your company. People tend to feel more at ease doing business with familiar companies and purchasing their products over others. The rising level of competency in the business environment has made it essential to stand out from the crowd at both local and global levels. How do you ensure that your product is the customer's choice over the competitor's? Effective Branding is the key that helps you stand apart from millions of similar companies worldwide. 
How you present yourself in front of an audience that tells everything about the kind of company you are, including graphical elements, packaging design, or even the most minor things like how you answer the phone calls. Branding reviews refresh and redefine your brand using strategies and research.
People love to boast about a brand they love. Therefore, it is vital to create a branding that significantly impacts the consumers' minds, as people cannot tell someone about a brand they don't remember. Solid and effective branding also generates referrals and positive feedback.
How does a branding agency elevate your business to new heights?
Hiring a logistics service or investing in office space for your company may seem obvious, but the benefit of a brand agency carries equal importance. Here is why a branding agency is a blessing for your business: 
Company theme and logo designing

A graphical illustration has the power to speak a thousand words to the audience. Your brand's logo design gives an insight into what your company has to offer to its consumers. Hence, it should be able to bring a powerful emotion with which your customers can associate themselves. Your company theme and logo design act as a primary profile for your brand, actively stimulating brand awareness, brand identity and depicting a vivid view of your company's core principles.
Establishing Brand Identity

Brand Identity is a mixture of components used by the company to construct the face of the brand, which is to be perceived by the audience or potential customers. It is often confused with the brand image or overall branding. It includes the aspects of your company like the brand guidelines, graphical elements of your website and logo, the tone with which a prospective is pitched to the client or simply the way you answer your calls. A team of skilled marketers will help you build a strong brand identity.
Mapping out brand strategy

It is the epitome of any successful business. Behind every successful organisation, there is a revised, time-invested, well-planned strategy that guides the company throughout. If you run your organisation without an effective plan, it would lead to turmoil and predictable risks. Unfortunately, less than half of the organisations use this approach. It is essential to create a guiding plan that navigates all the aspects of your brand marketing and brings it to life.
Creating brand guidelines

What if someone gave you ingredients to make an Italian dish but no recipe? It is impossible to use tools if we do not know where to place which one. Brand guidelines are no less than a set of rules and tools to be used in the effective implementation of the brand elements. The Brand Guidelines provide the consistency and efficiency that a brand requires, whether your brand is small or large. It includes typefaces, colour palettes and logo designing for your brand and how to use them properly.

Brand Positioning is one of the most effective strategies organisations use to distinguish themselves from their competitors. Strategists conduct thorough organisational research and industry analysis to match potential consumers' needs or expectations. The company stands out by creating a unique identity for its brand in the audience's minds and potential consumers. It includes coming up with various innovative ideas for marketing and advertising to build up a customer's perception of the brand over time.
Some Typical Question Asked by Indian Brand Owners to Branding Agency
Q. How is a Brand Agency different from Digital Marketing?
A. Branding throws light upon your business, and marketing pushes it forward to your target audience. Brand Agency and Marketing Agency are often confused with one another or considered the same, although they play two different parts in handling the branding process of an organisation. In short, the role of a Brand agency is primary and comes first, followed by the secondary part of marketing.
The brand agency creates an image for your brand based upon the company's principles for the consumers to perceive and identify the brand. On the contrary, marketing doesn't deal with creating visual presentations but contrasts the brand with an advertising strategy, connecting it with your target audience. Therefore, we can say that they go hand in hand, complementing each other.
Q. How a creative branding agency boosts your social media?
A. Social Media acts as one of the most powerful influencing platforms in any field and is everyone's favourite these days. Although marketing on social media seems like a walk in the park, it is not the one and should be paid utmost attention to in the brand style guide. All social media platforms function differently; therefore, a balanced and appropriate strategy is required to target the business goals to achieve success.
For example, the brand content on your LinkedIn strictly follows a professional decorum staying within the limits of your brand messaging and voice. Whereas, on Instagram, your brand content requires to be entertaining and informative
Q. How to choose an ideal branding agency for your business?
A.Creating a powerful brand that stands out for itself is not a child's play. An ideal brand agency gives its heart and soul to getting under the skin of your organisation to define, create, strategise, maintain and manage your company's branding, keeping in mind the core values that you offer to your consumers.
It also requires having a vivid understanding of the industry and competition to implement an effective strategy for growth. Having a brand agency and a team of specialists working alongside you will boost your business to achieve more substantial results.
Conclusion
Good Branding = Growing business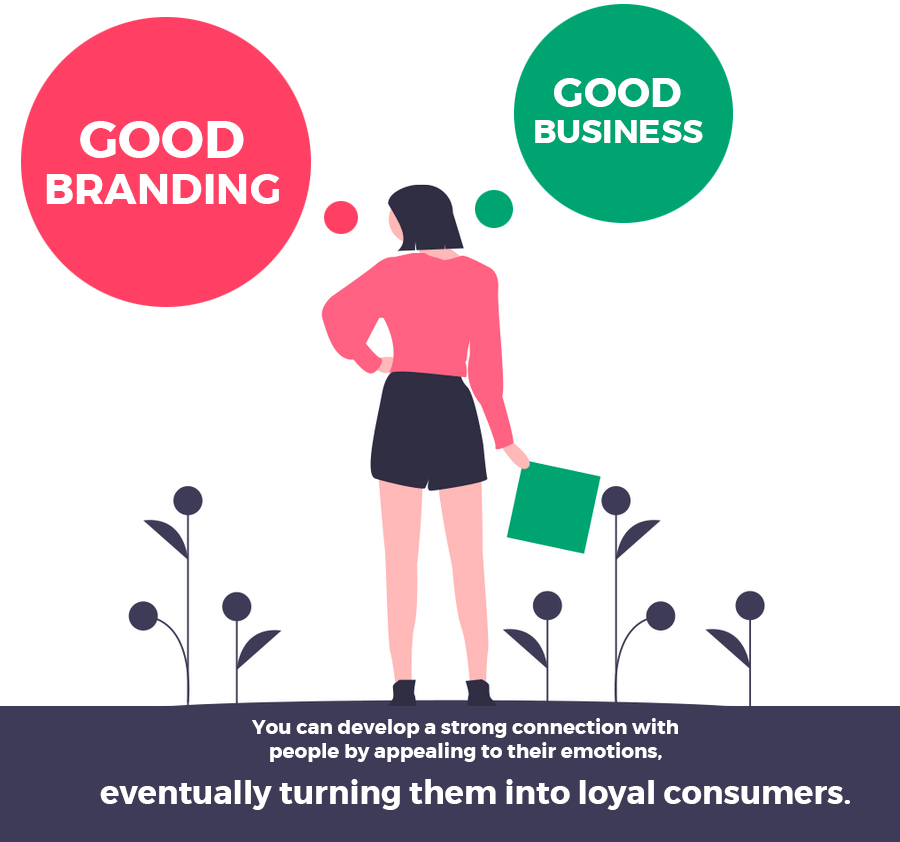 Brand Agency works tirelessly to recognise the passion for business and support you in bringing your vision to life. Your brand reflects your principles, and Branding helps you identify those values to channel them to your consumers. You can develop a strong connection with people by appealing to their emotions, eventually turning them into loyal consumers.
If you still require assistance with your brand, building one from scratch or rebranding the existing one or creating visual elements for your company, don't hesitate to reach out to us.
Author: Anush Malik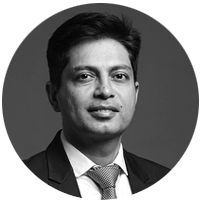 Being a strategist's head and a long term visionary personality aims to achieve excellence in branding, packaging and digital marketing field. My 15 years of design experience and masters degree ais my strength which keeps me motivated and keep me going positively. I have participated in extensive branding design conquests in India, USA, Australia and New Zealand with winning zeal. My objective is to encourage start-ups and hence involves actively in the articles which will act as a productive intake of knowledge for them. Do connect me personally via my LinkedIn and I love to share my expertise with you.Posted in Bottle Label Design, Label DesignTagged best wine bottle label design, best wine label design, Bottle label design, creative wine label design, die cut wine label design, wine bottle label design, wine bottle label design ideas, wine bottle packaging design, wine illustration design, wine label design, wine label design company
The post Branding Agency : An Essential Component for Indian business? appeared first on designerpeople.