"Your most unhappy customers are your greatest source of learning." Bill Gates's words were profound and meant as straightforward as they could be. Happy customers will seldom raise a flag because somehow, you have managed to attract and retain them. It is the unhappy lot that will lead you to improve your customer acquisition strategy and retention techniques.
Often marketers complain that customers are unreasonable in their demands. Well, that's your challenge. Your customer acquisition strategy methods are put to the test in such a scenario. In case you feel disheartened, follow Stew Leonard when he said- 
Our Policy: Rule 1- Customer is always right! Rule 2- If the customer is ever wrong, reread rule 1.
Yep! That's the golden rule.  
Even Jamie Turner, founder of 60Secondmarketer.com, repeated this in his article on Creating a better customer experience strategy-
Happy customers will sing your praises and word of mouth marketing is, in many sectors, the holy grail of marketing
One can tell that creating a Customer acquisition funnel can be a daunting task least you follow 7 simple customer acquisition methods that I will discuss in this article. I am not saying these strategies will make your task a cakewalk one way or the other. Still, it will surely help you carve a smoother way to convince your customers, allow you to elevate your customer acquisition efforts, and ensure to retain customers easier.
Brands use various ways to acquire and retain their customers. For instance, Warby Parker makes amazing Facebook ads. After the 'cart abandonment' technique, Warby Parker uses a visually enriched sponsored ad strong enough to convince its users to click the 'buy' button. The use of fun and pun by this online eyewear retailer is how you jump the extra mile to acquire new users and give you an opportunity to reconnect with your existing customer base to keep them interested.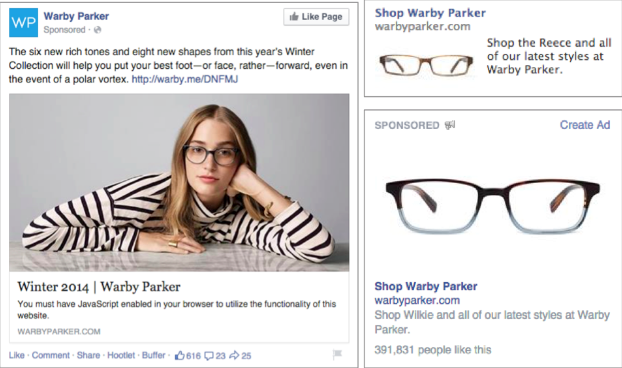 Then we have those web push notifications. Brands often opt for dynamic content in these notifications that keep changing according to the viewer. For instance, one view at this push notification from Beyond The Rack will instill a sense of urgency. And when you push such a message to shopaholic customers, you know you have hit the bull's eye.
Even if all are not shopping enthusiasts, messages like these play a weird psychological game to acquire new customers. If not purchase, your customers will take a quick look at your product (only because they are curious to know what they missed). The techniques like the small addition of 'FREE' immediately helps connect with the users, thereby paving the way for customer acquisition.

7 Customer Acquisition Strategies to Win More Customers
When H&M took to Instagram to promote their affiliation, it was a robust strike. The smooth movement of showing how their clothing looks awesome on the singer and a commoner took customer acquisition to a different level. Because common people love to do what their influencers are doing, this move from H&M was just perfect for acquiring new customers and re-engaging existing ones. And this was probably the best customer acquisition moves by the brand.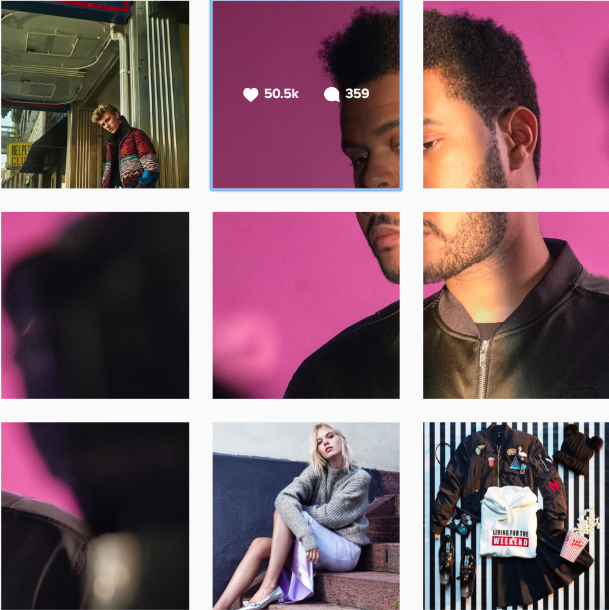 Brands use various channels for marketing their products and services. Customer acquisition is no more restricted to just sending out emails or cold phone calls. It is more of a multi-channel managing facet where brands leverage the power of words, visuals, and customer behavioral data. When talking about actionable strategies to accelerate your customer acquisition to elevate conversion rate and win more customers, I will start with emails. Here's Why? Emails are the most popular and proven model of establishing a brand-customer relationship and elevating customer acquisition than otherwise any other channel.
I. Increase engagement with email automation campaigns
You can use emails to increase the engagement rate. Let's suppose you have sent out a campaign now targeting certain topics in the form of a newsletter. Give the effort at least 48 hours. After that, segment those subscribers who have received your email in their inbox but did not open it. You can resend the email, but this time with a new subject line and some critical modifications in the content to this group in particular for improving some aspects. To those who have opened your email but never clicked on the built-in links, you can send another set of emails urging them to engage with your brand.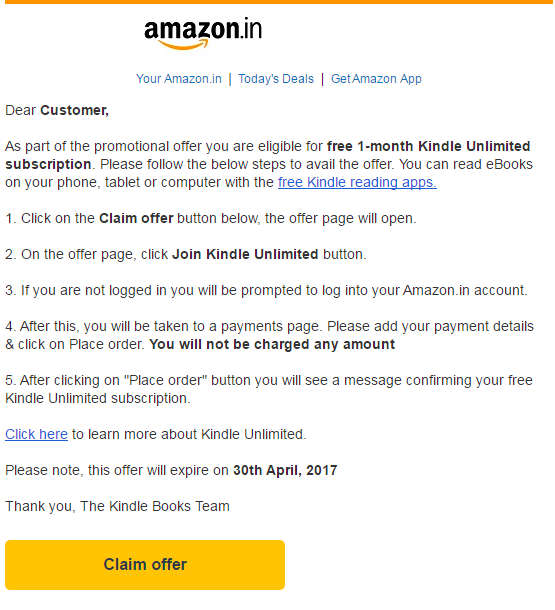 This process can be automated with 'Drip Campaigns.' Drip marketing campaigns are a set of emails that are scheduled or conditioned to be sent out bedded usually on the understanding of customer engagement and behavior with your email. These emails are scheduled at specific time gaps as well. For instance, this offers email from Amazon: You can automate your email workflow using an automation tool. Before you have launched the first email effort to your list, you can predefine the approach to the whole email workflow- like what email goes outside after what and when. 
Also, list segmentation and subscriber segmentation catalyze your email bringing in more engagement. You first segment your whole subscriber list into various groups based on factors like age, sex, location, interests, etc. (depending upon your campaign's purpose). Next, segmentation happens based on the activity and interaction pattern of your subscribers. 
The best part- you can automate contact list segmentation as well. In Aritic PinPoint, contact segmentation is dynamic, which means your customer acquisition funnel is always catered with real-time updated contact segments. Enter your criteria definition to create a segment and let the tools like this do the rest of it.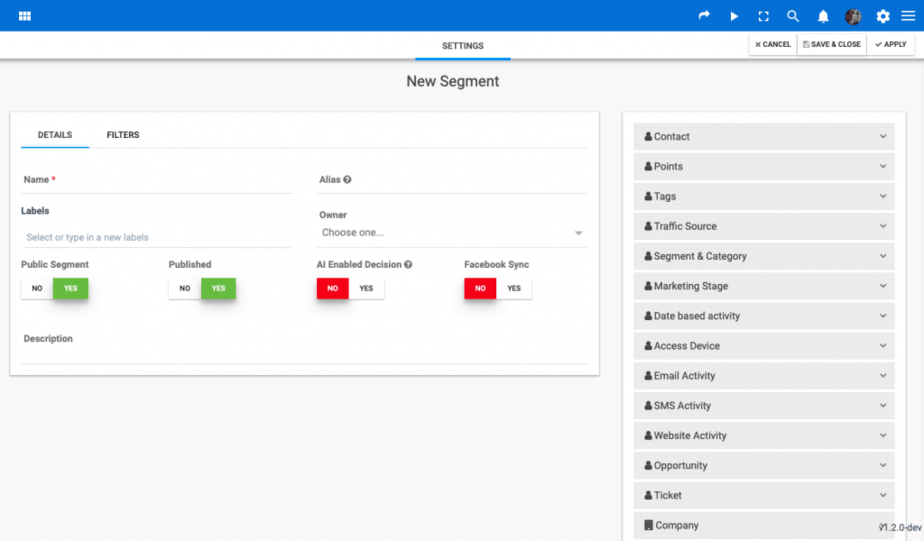 II. Creating eye-catching content and functional web design for customer acquisition
Content is KING. Isn't that a familiar statement? Well, that is true. Content that is powerful and relevant can change the fate of your marketing efforts. You can earn backlinks, press coverage, and traffic to your website with eye-catching content. For instance, the content that Coca-Cola uses- is smooth, eye-catching, and visually enriched. Coca-cola made a little change by printing individual names on the bottles, and that was it. People went ga-ga over this short change, making this campaign attract more success.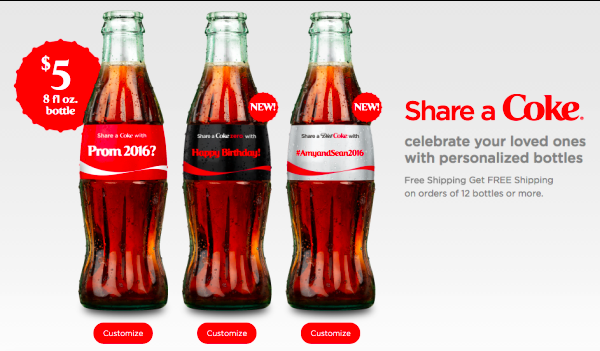 Along with content, user-friendly website design plays a pivotal role in pumping up their customer acquisition strategy. If your prospects cannot understand your website's flow, the chances are that they will get lost. It is essential to build designs that follow a fixed flow, with all the actionable buttons placed prominently. Make the website experience as smooth as possible. 
Now, coming back to building content, it must align with the recent statistical data. When you talk in numbers, it makes your idea believable. Before writing your content, figure out what are the data points that your prospects need to know. Layout a detailed plan on putting together all these data and merging your content with it. The more your it is data-driven, the more valid it looks. And we talk about every single data point; it is not about writing the whole thing in bullet points. Nope. That's just a no-no. While some can be written, the major ones can be visually represented. Remember, you have just a few seconds to garner your viewer's attention.
III. Republish and update Old Content
Once upon a time, you had written a splendid article. Then what? You forgot that! 
Digital marketing is a constantly evolving industry. To stay up to date with the latest trends, it's important to maintain a fresh and updated portfolio. Republishing and updating old content can help keep your portfolio modern and relevant.
This may seem like an overwhelming task, but it doesn't have to be!
Many companies republish, optimize or update their older content in order to save time, maintain consistency with their brand, and keep up with industry trends.
The best practice that you should apply is to consistently republish your old content such as blog posts with some more updates. If your users found them valuable at any given point in time, it is worth re-sharing and including recent valuable updates for growing your business.
Also, your old content republished with current updates often boosts up your ranking on search engines and will generate much value for you. Now, isn't that we all want? Use those contents that were once famous but got lost with time to evolve them in terms of rank. 
Your old content will require industry updates that will add value to your users. When you offer enriched content with insightful data, you are sure to receive more views, sign-ups, and appraisals. This is a proven working method of customer acquisition, which we have tried at Aritic PinPoint and surprisingly saw great results when we reviewed our customer acquisition analytics.
IV. Republish Content to social media and community forums
It's always a good idea to republish content that has already been published on different platforms. There are many reasons to do this, for example, you are targeting new audiences with the same content or the content needs a refresh.
This is a great way to increase your reach and grow your audience, but it's important not to bombard them with information for the same reason. Instead of sending out promotional messages on social media, for instance, you should mix them up with other types of posts like conversations or updates about your work.
Social media networks are a gamut of knowledge these days. We get to know so much about almost everything around us right into our newsfeed. Why not leverage the potential of social networks. Since social media platforms have such a vast user base, winning customers in terms of conversion with great content is relatively easy. While your customers engage with your brand more, you can also interact with them in real-time here every single time. The most famous customer acquisition platforms to publish your content and bring on customers acquired are: 
Medium: Sometime late in 2015, Medium launched the feature to add a canonical tag to the contents you publish here. This feature instantly won the hearts of content writers on Medium. Now, you can directly import content from anywhere on the web to your Medium account and republish the same. And yes, you thought it right- Medium takes care of the content duplication part. You can import your old content without getting penalized for duplicate content publishing. 
LinkedIn: Once upon a time, LinkedIn was touted as a business connection platform option only. Over the years, LinkedIn has evolved to become a professional network where you can publish your content, post updates, have business pages, and so much more. LinkedIn's Pulse has helped marketers reach out to millions of enterprise customers (easily). 

Quora: This is a fantastic place where people ask questions on almost everything (sometimes weird questions too!). Do you have a doubt? You post it on Quora. Quora is a vibrant question-answer platform where you can post your content as an answer to someone's question. Two things happen simultaneously here: You help a fellow person. Your content gets an estimated number of views (and votes).

Scoop.it & Inbound.org: These are again content publishing and networking platforms that you shouldn't forget because these give you more views, more engagement, and more customers right from the first time.
V. Co-Brand Content and Share Leads can increase customer acquisition rates
What you were doing alone will now be done by another brand as well. Confused? 
Co-branding means promoting a piece of work by two brands who have mutually agreed to do so because that works best. The scale of success is big following this approach because your content is heavily viewed by your customers and the customer-based owned by the other brand. It doesn't have to be expensive.
You partner with a substantial customer-based brand but are not a direct competitor to your business. For instance, remember the collaboration of Red Bull and GoPro that started back and their "Stratos" campaign drive?
In this co-marketing effort, while two brands promote one content, they will also share the leads and referred inquiries. Both brands use leads generated by this collaboration. It is a win-win situation for both brands. Few ways of promoting and getting customers include: 
Launching a mutual partnership
Reaching out to industry experts
Writing guest posts on external platforms
VI. Give more than your customer's expectations
Meeting customer expectations is always the priority. But why stop there when you can give out so much more. Try pushing your limits and give your customers more than expected. You can offer:
Special discounts to new sign-ups
Promotional coupons to existing users upon completing a specific action
Live webinars, free ebooks, and Case Study compilations
When you offer something to your customers without any hidden motive, your customers feel happy. Some marketing efforts such as inbound marketing are about making your customers feel good about their decision of leaning toward you and associating with your brand. Well, not, of course, by making a loss to your business. But small promotions and offers go a long way (and honestly, it comes in handy and increases your revenue if you think properly!).
VII. Set-up Affiliate programs
Affiliate programs have their own set of paths in terms of advantages. They are, in a way, also a two-way deal that matters a lot. While a brand offers affiliate programs for customer acquisition, a customer joins an affiliate program to get paid in terms of benefit. 
How does it work? Suppose your brand is A and your customer X is interested in your affiliate program. You provide an affiliate link which X will use for the referral loop and bring in more customers to sign up with A. When new customers sign up for features of premium plans with A, X receives a commission in the exchange.
Affiliate programs can be of three types:
Paid email campaigns to someone's email lists 
Featuring on websites with a more significant follower base 
Writing sponsored content
Brands often set up affiliate programs to win more customers without taking the effort from their end. It is more like developing a chain. You acquire one customer who, in turn, acquires more customers through referrals, via email, and content publishing. You pay them for their efforts (in the form of commissions or money). For instance, take a look at our Affiliate landing pages below: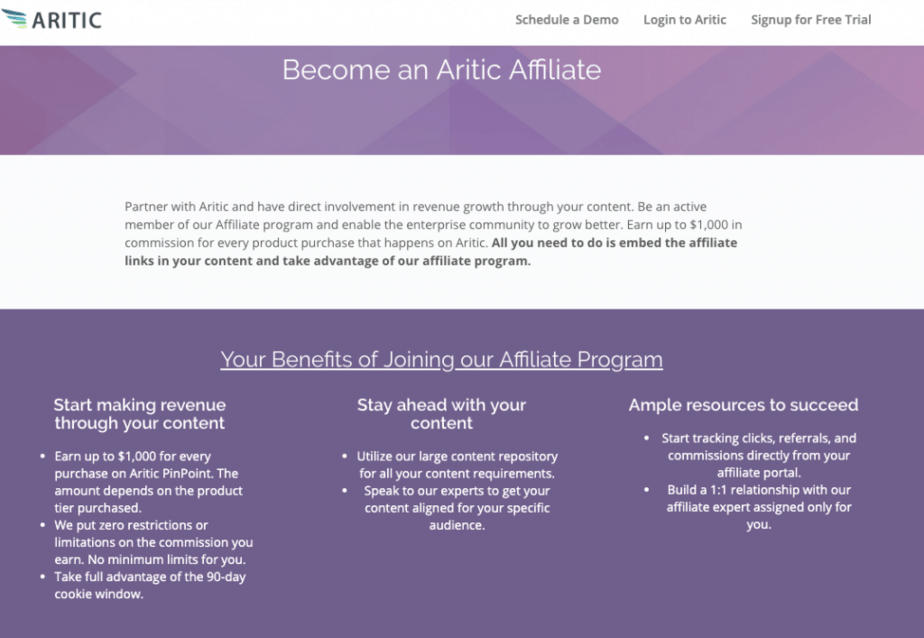 Winning customers is more of a creative as well as analytical task. You have to put together all the data points, analyze your customers' behavior and mindset, and devise a creative, innovative, and informative campaign to convert more. Your customer acquisition analytics should be in place and under the scanner all the time. If you have tried defining any other creative tips or a different customer acquisition model, let us know in the comment section. After all, it is always good to learn!

Acquire more customers with Aritic Pinpoint for Free!