Enhance Your Nonprofit with These Must-Have Tech Solutions
Running a nonprofit can be hard. Check out these must-have tech solutions and make your life easier while growing your NGO.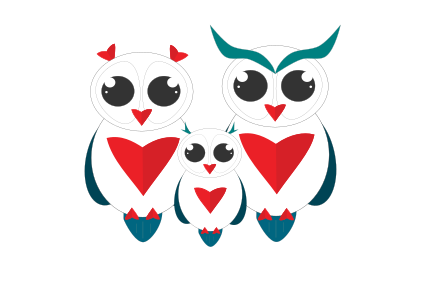 Running a nonprofit is a vital and fulfilling task, but it can also be fraught with difficulty, and require a seemingly endless supply of time, patience, and resources to help it grow.
Fortunately, over the past few years, a series of cutting-edge technological solutions have been devised which can make all the difference to your nonprofit's productivity. From managing your collection of donors to finding new and more efficient ways to fundraise, these tech innovations can help your nonprofit spread its wings and achieve its goals.
Read on to find out more about some of these technological shortcuts and how they can benefit your organization.
1. Lower Costs With Cloud Computing
Running a nonprofit comes with a range of costs that can serve to slow the organization's growth, particularly in the early years when you are still developing your donor list. As a result, any innovation that helps you to keep those costs down is sure to be a good thing.
Cloud computing solutions can instantly reduce expenses and provide added convenience and flexibility. You won't have to spend money on printing out documents, keeping your hardware maintained, or hiring IT specialists to keep your systems up and running. Cloud computing solutions offer a stream-lined platform for all of your admin needs so you can dedicate more time to your worthy cause.
2. Save Time With A Virtual Mailbox Service
Many businesses and organizations can benefit from using virtual mailbox services, such as those provided by https://physicaladdress.com/.
Not only do they provide a secure and reliable base for your mail, but they also take over the day-to-day management of your correspondence. This means that you only need to deal with the important letters, which can be instantly forwarded to your computer as they are sorted, no matter where you are in the world. In other words, your mail is accessible 24 hours a day.
Not having to deal with picking up and sorting through your daily influx of mail by hand frees up additional time to devote to raising funds and finding new donors.
3. Centralize Your Data With A CRM
If your employees are currently having to enter details of new donors manually into your IT system, this can waste valuable time, and can also lead to easily avoided human error.
Instead, why not store all of your donor information in one easily accessible database? That is where CRMs come in. They can quickly and efficiently transfer data from your donation pages into your database, and can also provide an array of other helpful management and marketing tools.
Perhaps most importantly, they make it easier for you to analyze your donor data, which can help you to craft more compelling fundraising campaigns in the future.
4. Bolster Your Fundraising With Online Platforms 
Speaking of fundraising, the development of various technological features has made this vital task much simpler in recent years. Rather than having to send your employees and volunteers out onto the streets, you can now take advantage of crowdfunding sites and online donation pages that allow people to donate to your worthy cause much more conveniently. These virtual platforms also make it easier to interact with your donors and form long-term relationships, which can help you to generate a steady stream of donations for months and even years to come.
Other related articles
You have a story to tell. We want to help.
Let's create memorable content and reach tens of thousands of people.
The post Enhance Your Nonprofit with These Must-Have Tech Solutions appeared first on GlobalOwls.