When the daylight breaks, an aromatic scent unfurls throughout the abode in Indian households. It is the heavenly aroma of a blend of Elaichi, Laung and Dalchini, also known as cardamom, clove and cinnamon – the magical ingredients or Spices as we call them, adding not only impeccable taste to a delicious cup of tea but also evoking emotions.
Spice packaging is crucial for delivering untouched and best-quality spices to the customers. Packaging and presentation play an essential role in making your product stand out from the rest of the competition in the industry. A creative spice packaging design adds vibration to your brand.
Also Read: Complete Guide to Start Packaged Tea Business in India
History of Spices
Do you know that a pound of Nutmeg was more valuable than gold in 12th century Europe?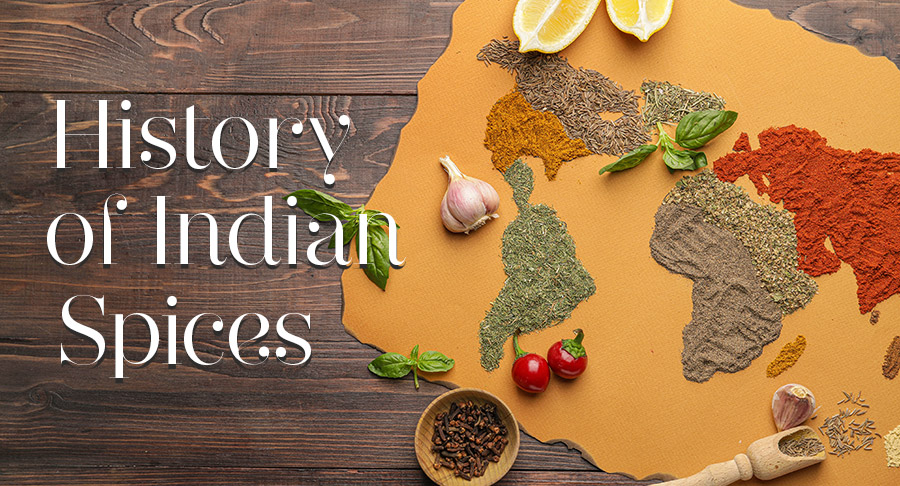 Ancient times and the Middle Age
The Early Man discovered the spice quite accidentally, taking us back to 6 million years ago. Hunters realized that the meat they wrapped in leaves of plants enhanced its aroma and flavour. Ancient Egyptian history cites the usage of garlic, mint, fennel, poppy, and coriander for their medicinal values. Herbs and spices played their part in ancient Greek medical science as well. Hippocrates (460-377 BC) noted the utilization of thyme, saffron, mint and marjoram for herbal remedies. American culture came under the influence of the spice trade in the late 18th Century. Spices like pepper, cloves, ginger and cassia were traded for American amenities like cheese, beef, tobacco, soap and candles.
The dominance of spice trade and commerce was such that the obtainability of spices was out of the world, in literal terms. The United States space shuttle program embedded the astronauts' food with spices, making it safe to say that it was now available everywhere, even in outer space. By the mid-20th Century, the usage of spices jumped exponentially, ushering in a new era of global cuisine sharing.
Spice was a luxurious commodity valued as gold or jewel for many centuries. But in the present time, it's a low-cost commodity used as food additives for food preservation and to eradicate foodborne diseases. Its anti-oxidative, anti-inflammatory, and immune-boosting properties shower health benefits on the human body. A survey conducted by WHO stated that 80% of people globally depend on modern medicine and healthcare sourced from herbal origin. Furthermore, 60% of the people worldwide emphasized direct dependence on herbal plants and spices for their biomedical attributes (source).
India: 'spice bowl of the world."
The history of Indian spices takes us back to nearly 7000 years ago, even when Roman and Greek civilizations were non-existent. The diversity in physical and geographical attributes of the subcontinent with its varying climatic conditions proved to be a boon. Heavy rainfall, high humidity, and hot and cold weather conditions favoured the cultivation of various spices and herbs. Out of 109 herbs grown in different parts of the globe, 83 are cultivated in India, making the country 'The land of spices'.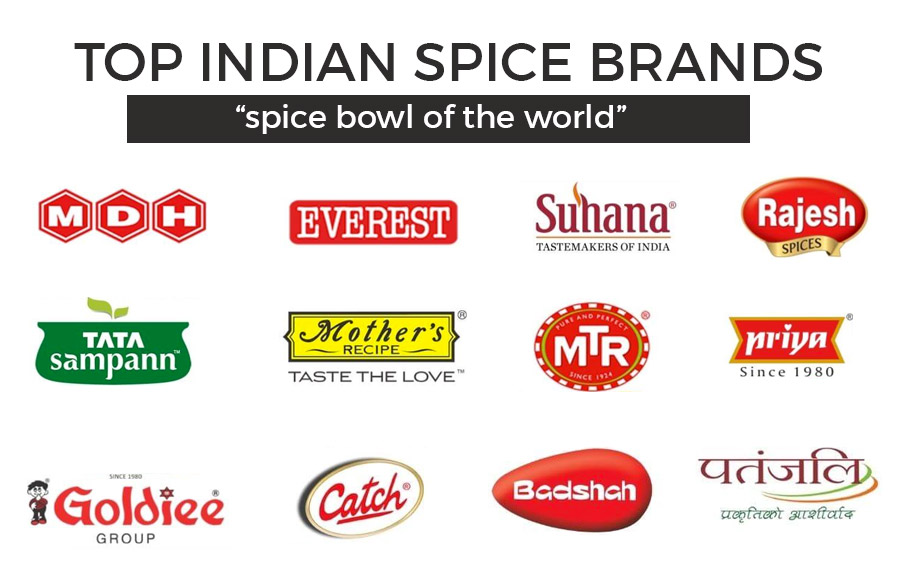 Ancient stage and trade of Indian spices
The fascinating history of spices traces it's way back to Yajurveda, Atharvaveda and Rigveda, citing its remarkable medicinal beneficial and curing properties of Turmeric in treating diseases like leprosy and jaundice. Vasco da Gama, in 1498, plotted a direct route to the Malabar Coast of India to quench his thirst for plentiful and cheap spices. With this began the reoccurring trade of spices between India and the rest of the world.
Spices: the lucky stars of Indians
Dhirubhai Ambani and his spice route to success
Working at a gas station in Aden, Yemen, Ambani realized the local people's love for spices, a common commodity in his native land of India. He started trading spices in small quantities back and forth from his trips to the country. Soon, the exchange of spices for mere coins became an export business, and the rest was history.
A refugee who added flavour to the country's food: Mahashay Dharampal Gulati
In a period when people were still using home blended spices, Dharampal introduced the country with packaged, ready-to-use spices and achieved massive success. Starting from being known as "Deggi Mirch Wale", he moved ahead, establishing the most popular brand in the country, called "Mahashiya Di Hatti" or MDH. He became a global business tycoon from a small roadside shop owner in Delhi.
Types of Spice Packaging:
The spice business is directly dependent on the environment for growth and harvesting. In the ancient period, wooden barrels and sustainable jute bags were used for packaging and distributing spices. Over time, technology and the arrival of polythene packaging made the spice trade less friendly to the environment. The material used in plastic packaging is non-biodegradable, having ill effects on Mother Nature. Hence, the arising boycott of plastic packaging in India and the popular trend of using eco-friendly packaging materials took the industry by storm.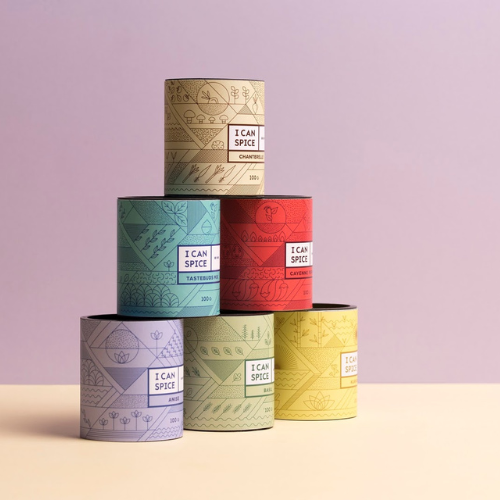 Source:https://packagingoftheworld.com/2017/09/i-can-spice.html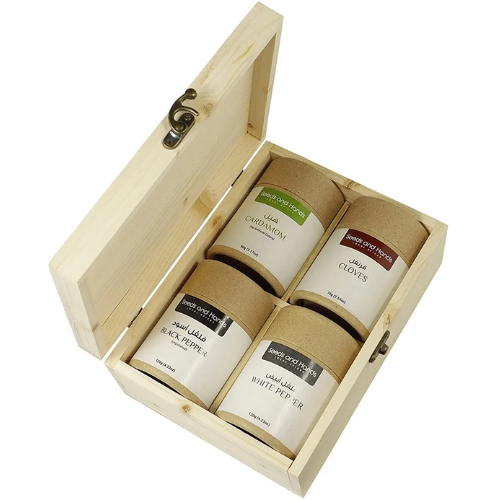 Source:https://www.tradeling.com/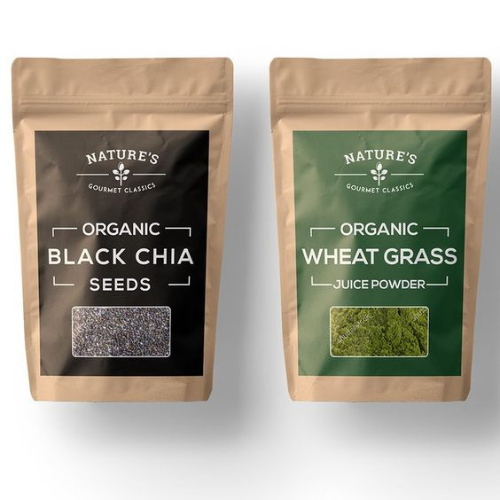 Source:https://in.pinterest.com/pin/779333910535509125/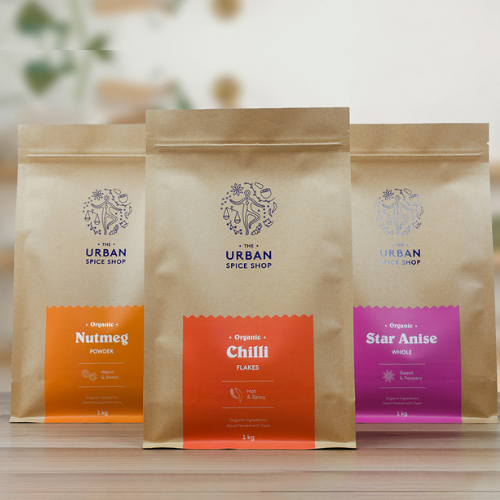 Source:https://www.behance.net/gallery/70084305/The-Urban-Spice-Shop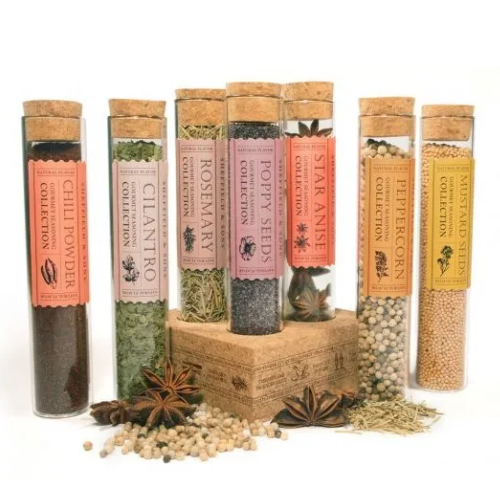 Source:https://www.trendhunter.com/trends/sheffield-sons-packaging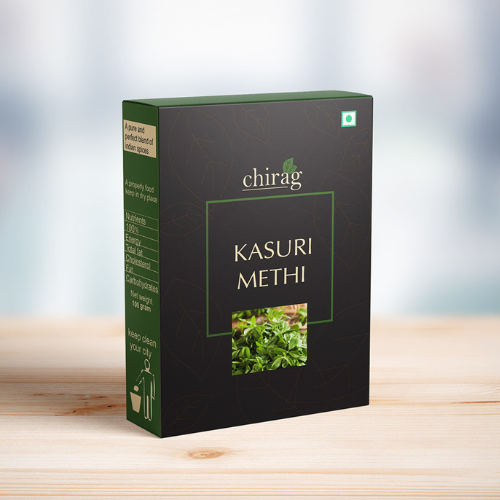 Source:https://www.behance.net/gallery/102432369/Packaging-Sample/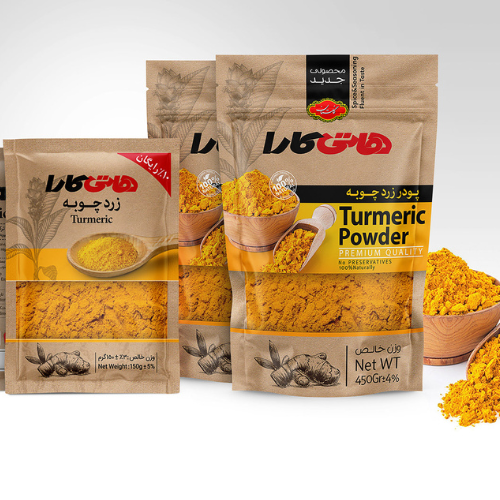 Source:https://www.behance.net/gallery/108688673/Turmeric-packaging-Design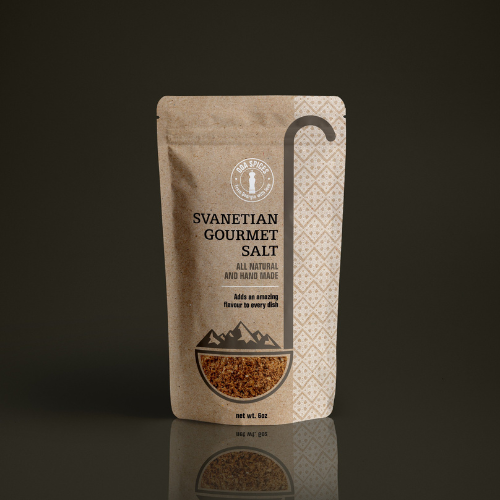 Source:https://99designs.com/profiles/3371050/designs/1321321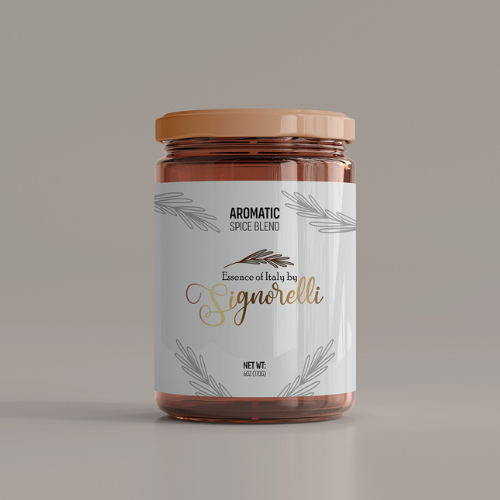 Source:https://99designs.com/profiles/2184901/designs/1835007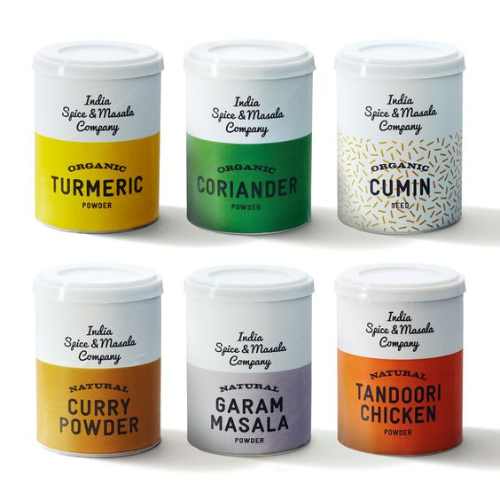 Source:https://in.pinterest.com/pin/228417012339222111/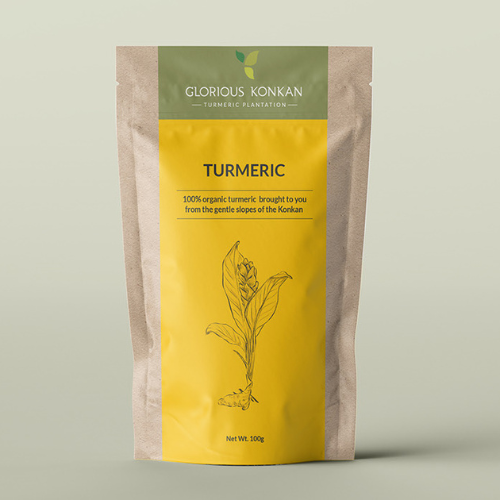 Source:https://www.behance.net/gallery/110488589/Glorious-Konkan-Package-Design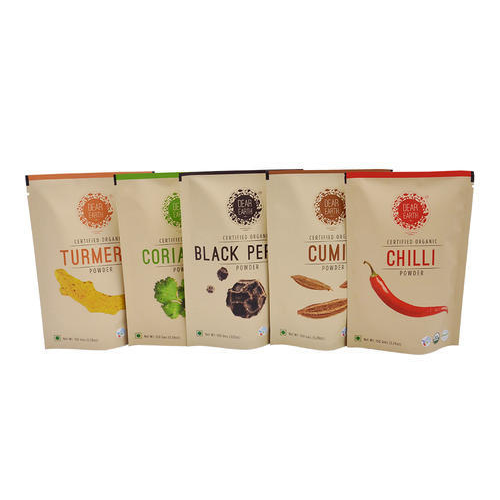 Source:https://www.indiamart.com/proddetail/500-gm-spices-packaging-pouch-20027180188.html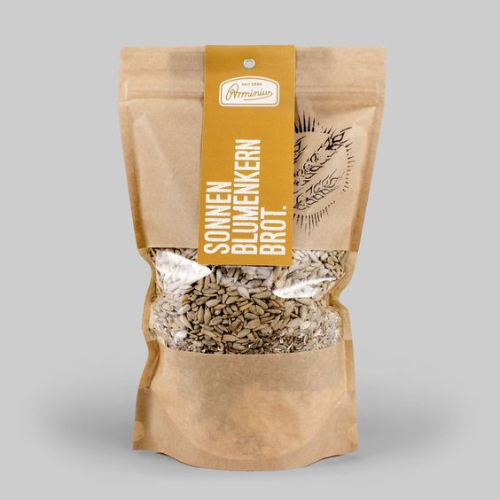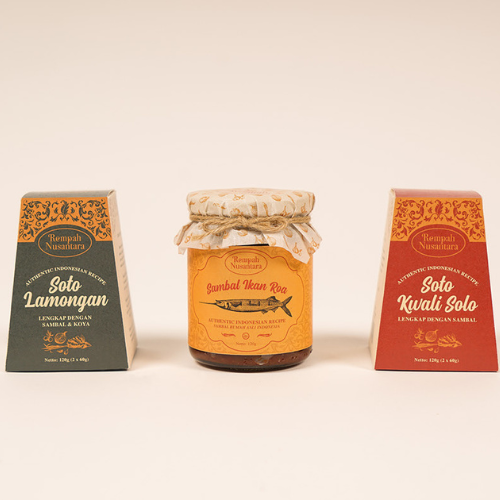 Source:https://www.behance.net/gallery/104801969/Rempah-Nusantara-Packaging-Design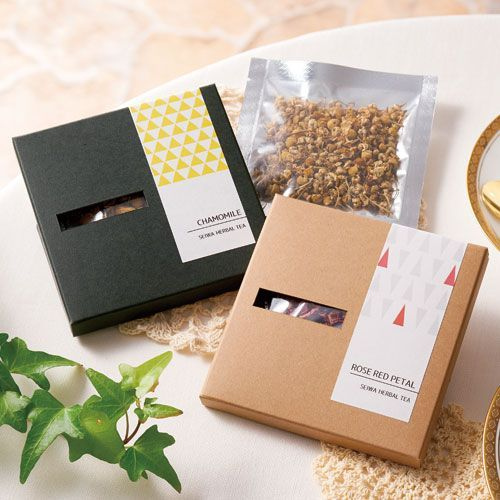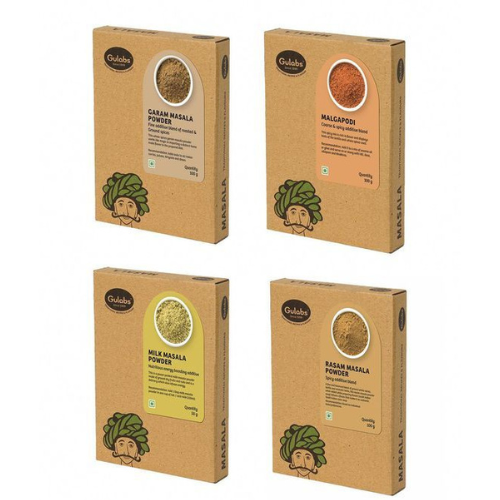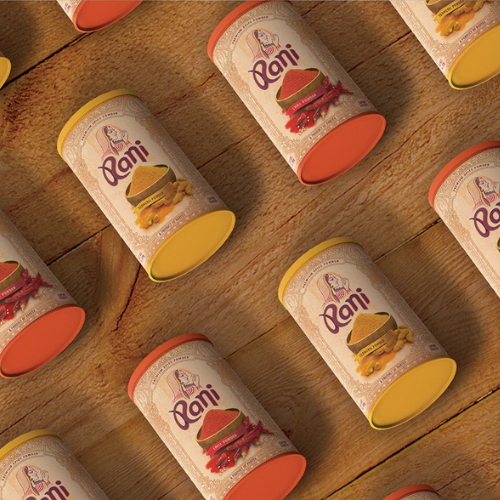 Source:https://www.behance.net/gallery/107419405/Rani-Spice-Powder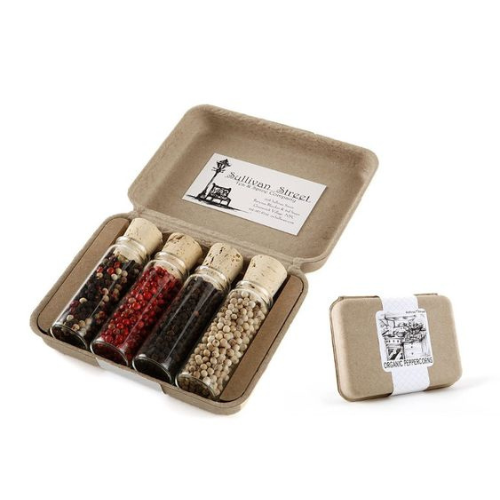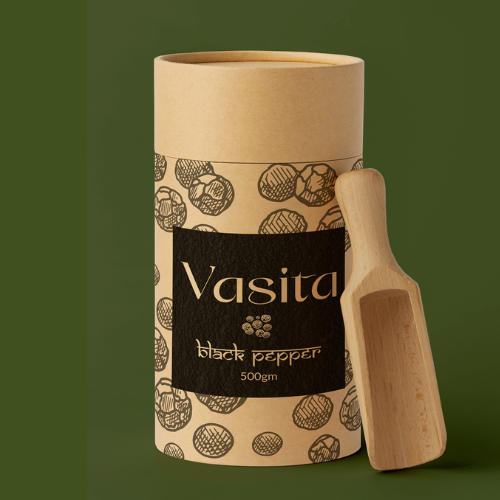 Source:https://www.behance.net/gallery/139325555/VASITA-Indian-Spices-Brand-Packaging
Glass containers and stainless steel canisters can be a substitute for petroleum-based plastic packaging, which threatens human health and the ecosystem. They are durable, easy to clean and could also be used for transportation. Another alternative to avoid plastic is Bamboo and Rice husk. These plant-based containers are biodegradable and have bio-absorbent properties. They prove to be having beneficial attributes in the food packaging industry.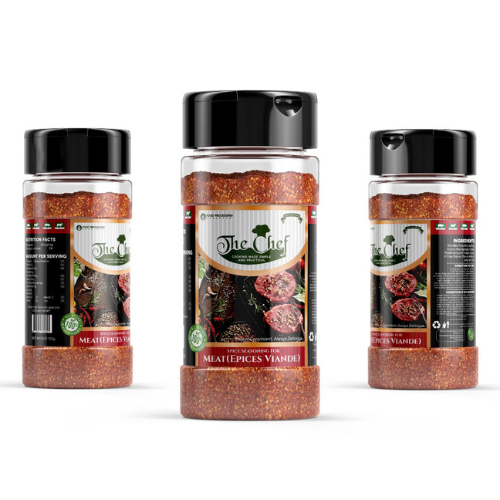 Source:https://www.behance.net/gallery/79797839/THE-CHEF-SPICE-JAR-LABEL-BRANDING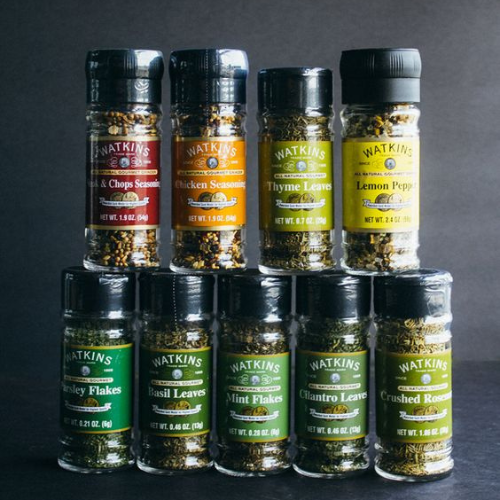 Source:https://in.pinterest.com/pin/525654587771415082/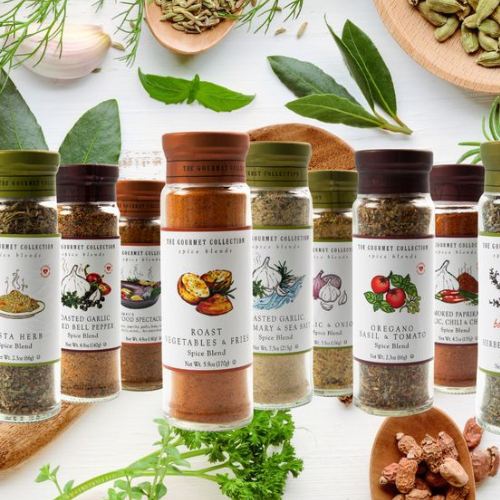 Source:https://in.pinterest.com/pin/255931191316120648/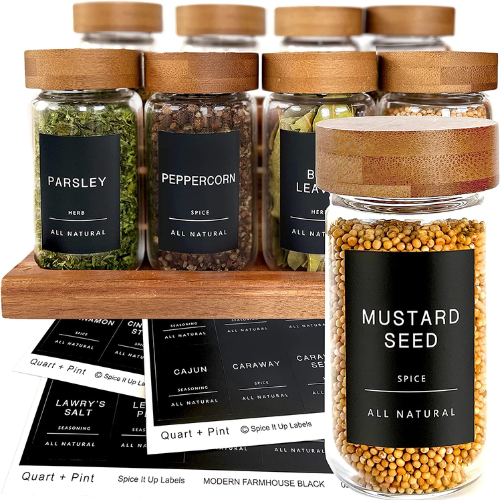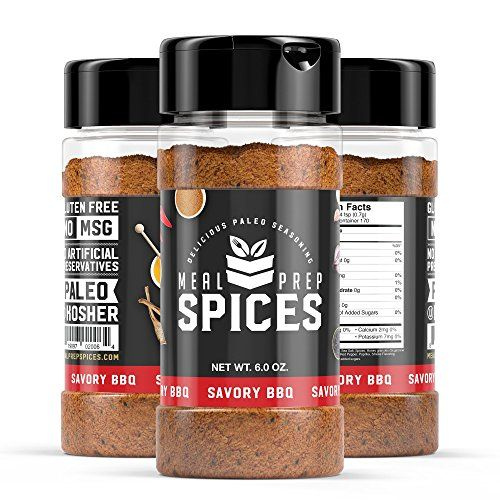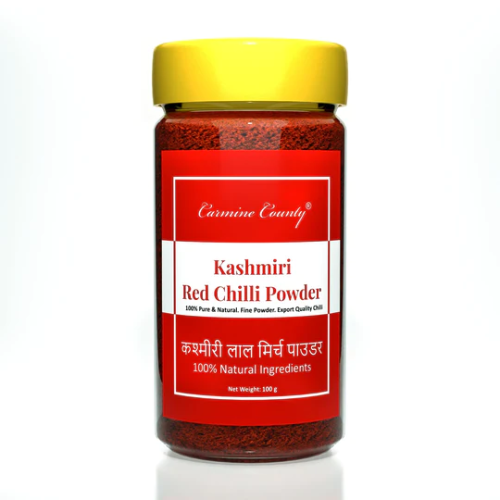 Source:https://carminecounty.com/collections/premium-spices/products/kashmiri-red-chilli-powder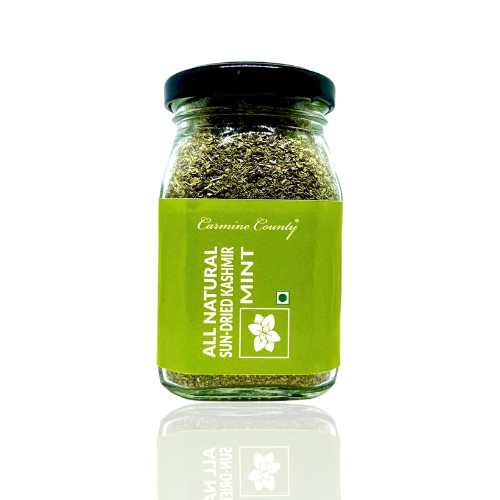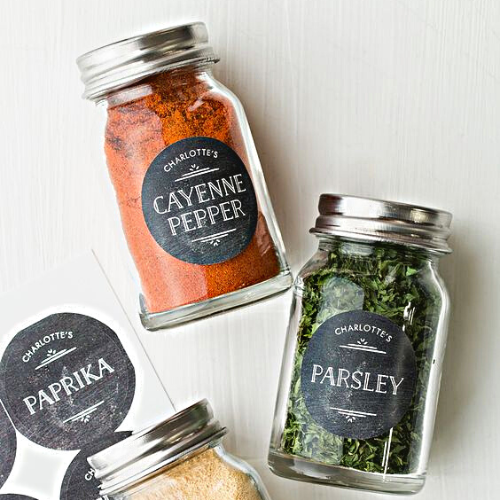 Source:https://in.pinterest.com/pin/31806741107304416/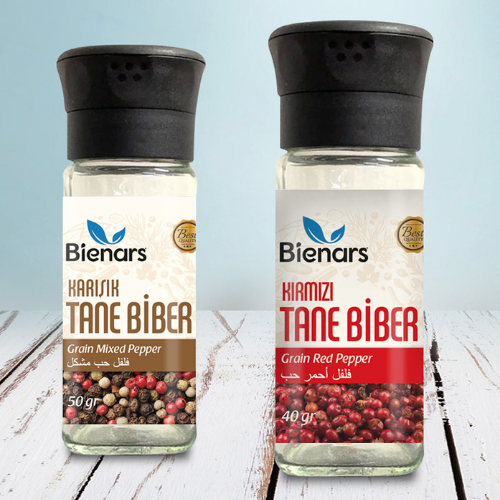 Source:https://www.behance.net/gallery/114060535/BENARS-SPICES-LABEL-DESIGN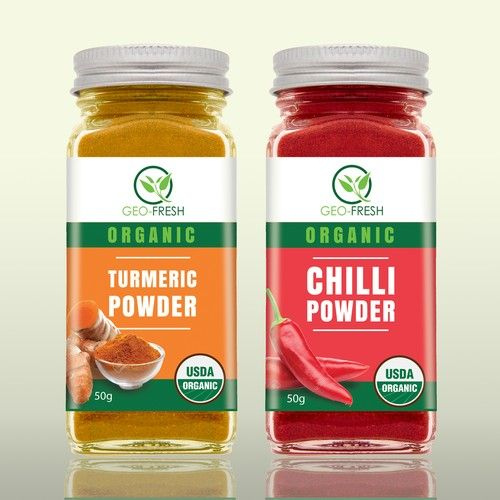 Source:https://in.pinterest.com/pin/388576274101900079/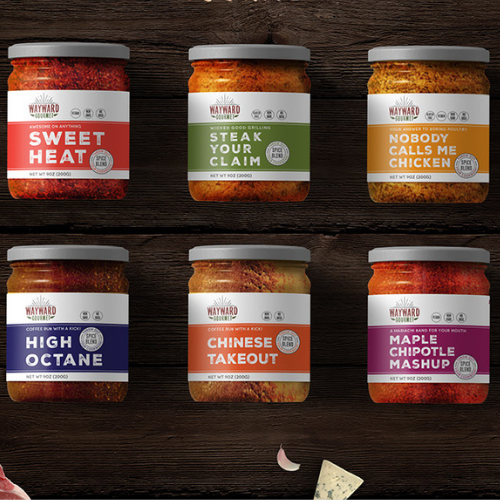 Source:https://www.behance.net/gallery/34005318/Labels-for-Spice-Blends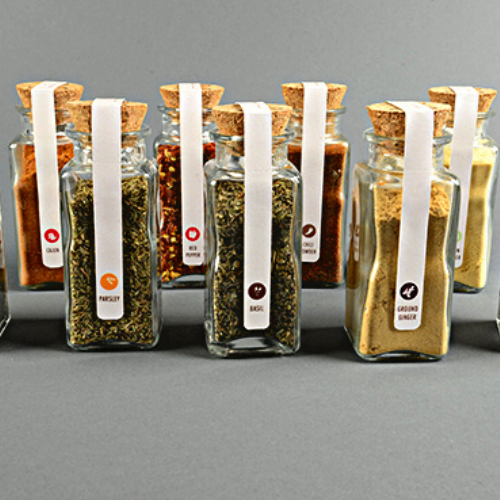 Source:https://www.behance.net/gallery/7935625/McCormick-Packaging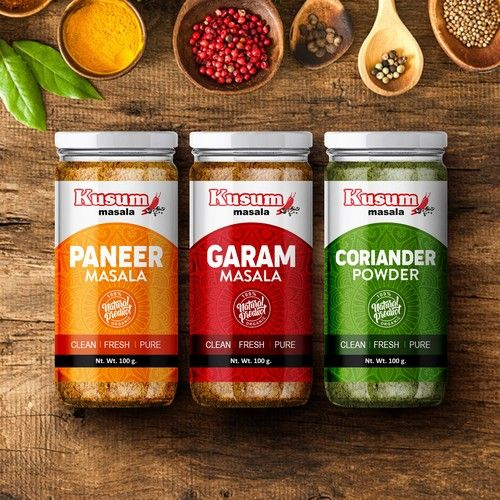 Source:https://in.pinterest.com/pin/227642956155760002/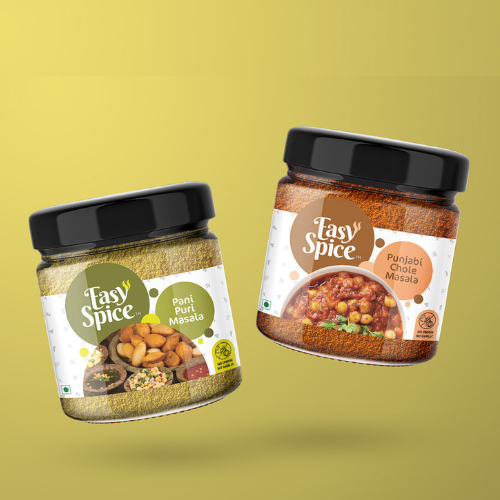 Source:https://www.behance.net/gallery/118275061/BrandingPackaging-for-a-Spices-brand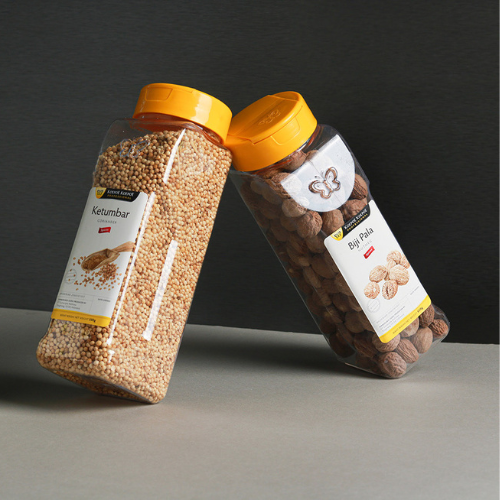 Source:https://www.behance.net/gallery/108121455/Koepoe-Koepoe-Professional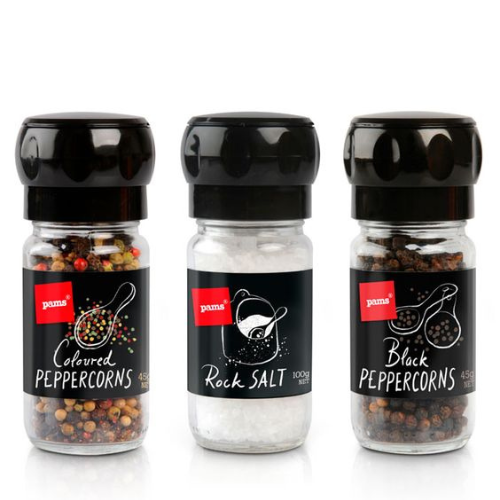 Source:https://in.pinterest.com/pin/1065593961806343177/
Source:https://in.pinterest.com/pin/328340629095328922/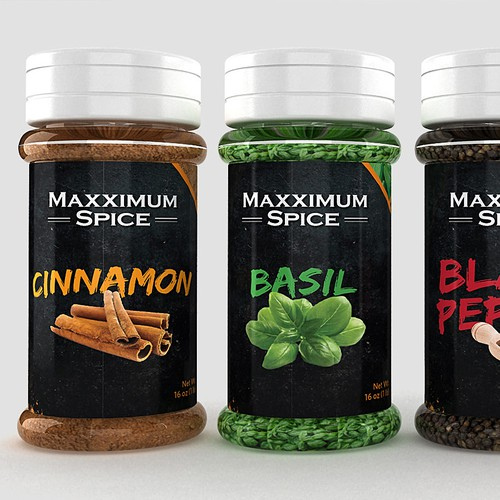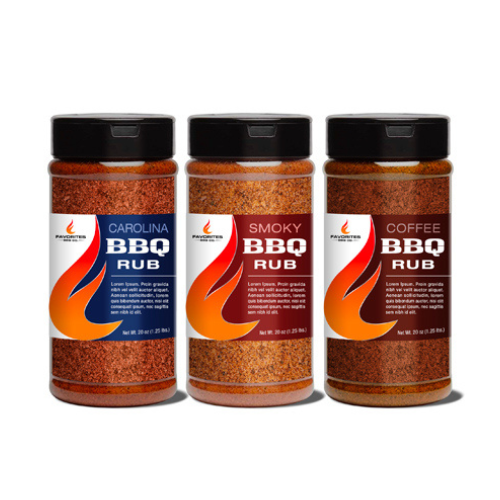 Source:https://corlabel.com/custom-labels/food/spice-labels/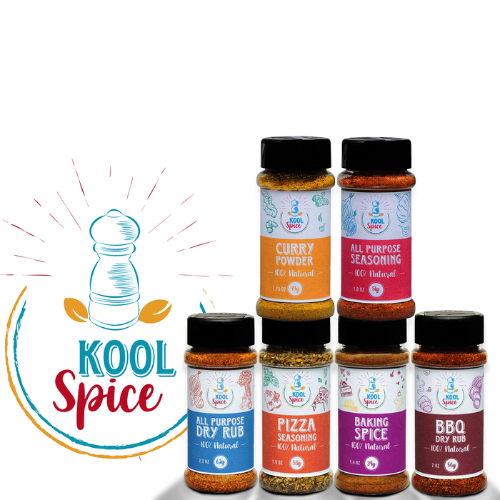 Source:https://www.behance.net/gallery/147722591/Label-design
Laminated with multiple film barriers, Stand up bags protect herbs and spices from moisture, odour, dust and ultraviolet rays. These are rigid and sturdy enough to be placed on shelves without the need to transfer the contents to a different container. The durability, zip lock, and puncture resistance of these stand-up pouches keep intact the solid flavours and aroma of the spices, making them the ideal forms of packaging in the spice business.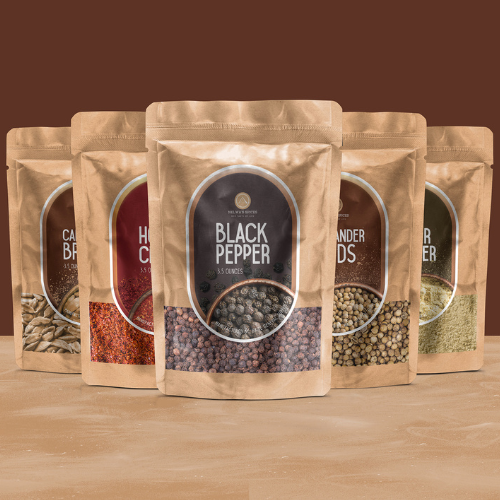 Source:https://worldbranddesign.com/xaaf-brand-agency-packaging-design-for-a-tanzanian-brand-nelwas-spices/
Source:https://co.pinterest.com/pin/166703623698095803/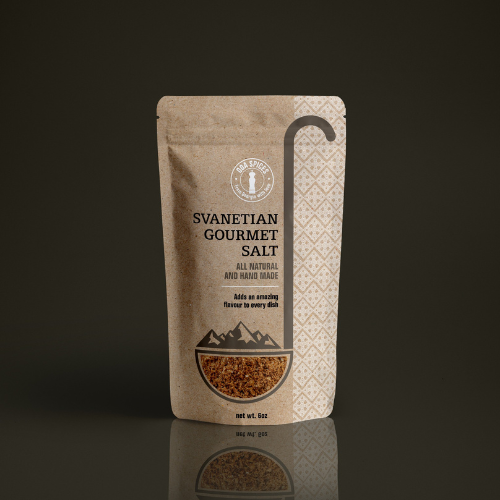 Source:https://99designs.com/profiles/3371050/designs/1321321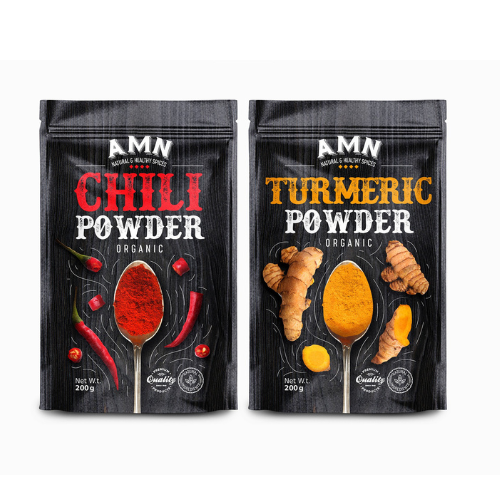 Source:https://99designs.com/profiles/khanchi/designs/1264525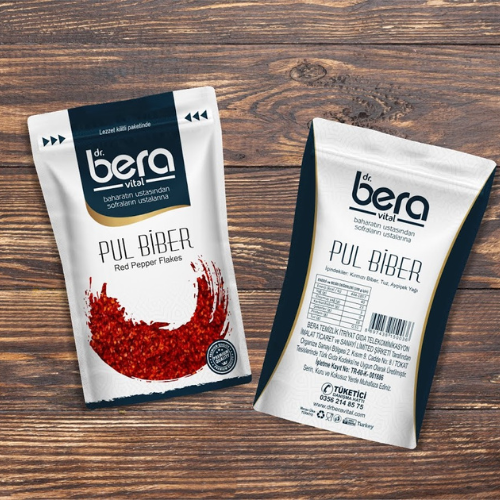 Source:https://packagingoftheworld.com/2020/02/bera-vital.html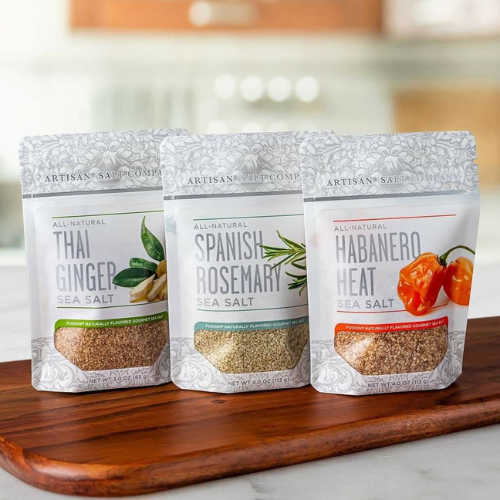 Source:https://in.pinterest.com/pin/146578162863092738/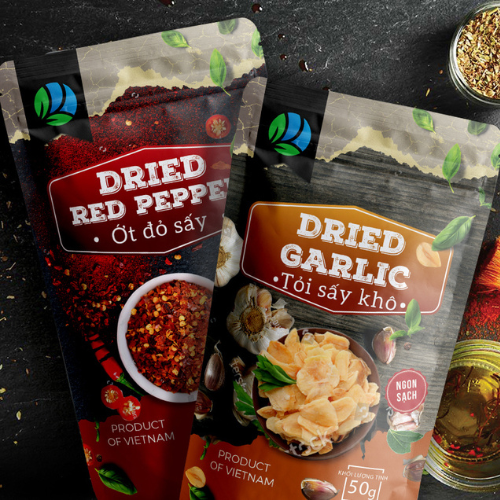 Source:https://packagingoftheworld.com/2018/07/spice-vietnam.html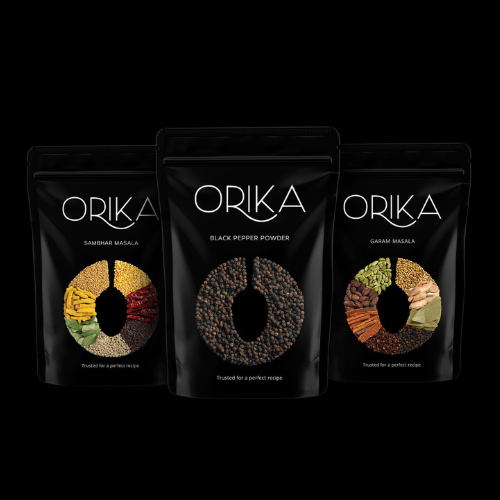 Source:https://worldbranddesign.com/packaging-design-for-a-spice-brand-in-india/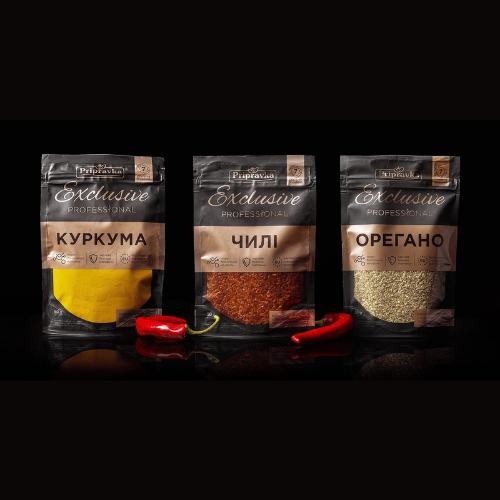 Source:https://www.tthme.com/?product_id=152720251_36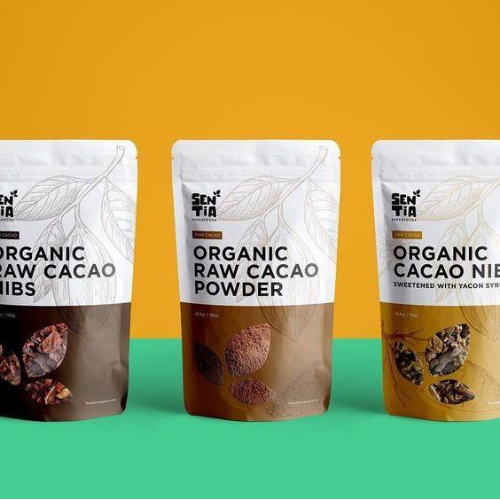 Source:https://www.dxcbag.com/food-packaging/spice-packaging/standing-pouch-with-window-for-spice.html
Why is Spice Packaging Design Important?
Way before technology placed electric blenders in households, grinding of spices was done manually using a pestle and mortar, also known as Moosal or Onkhli, made of granite. The Masala stone or Silbatta- a flat grinding stone is made up of limestone and adds the nutritional benefit of Calcium dissolving in the food. The fascinating process involved rolling spices in small quantities over the flat stone to obtain a smooth paste. The authenticity and freshness of these hand-blended spices gave way to heavenly aromatic flavours, never to be found in this modern era of electric grinders. To see such a spectacle these days is scarce.
Since the factor of authenticity is a dying affair, people seek products that offer purity and are unadulterated. What will ensure keeping the pure component of these spices intact?
In today's era of health-conscious people caring about their health and the environment, it is vital to create a packaging design that suffices the needs of the consumers or the brand without harming the ecological system. The packaging material selected should be durable enough to handle the vast process of transportation, storage and distribution without causing spillage or spoilage. It should be resistant to environmental factors like moisture, heat, oxygen, or microbial contamination. And also, keep the flavoured aroma of the spices intact. It is also wise to choose a packaging material that could be decomposed easily or is eco-friendly, as the trend is to favour the green side.
Elements of Spice Packaging Design
Product v/s packaging style
The product type becomes a deciding factor in adding value to your packaging design. Whether the product is solid, fluid or semi-liquid, cautiousness is to be considered, considering the aesthetic value and consumption utility. The diversity in spices requires specificity in terms of temperature and freshness maintenance.
Quality control and standard guideline
Every consumer looks for nutritional information enclosed by the brand on the product packaging design. Manufacturing details, ingredients, validity, bar code, shelf viability, and the processing unit's location are essential information provided to provoke a customer's interest in your product and compel them to make a purchase.
Why do we see products packed in different shapes like cylindrical, spherical, cuboidal, and rectangular boxes? It is a strategic technique used in brand packaging design to boost brand visibility. In a marketplace with a vast range of products, an eccentric design with a distinctive shape won't guarantee success but will stand out to seek clients' attention.
Since there isn't a binding instruction on the use of colour in the spice packaging industry, it either depends on a random, personal choice of colour or the creativity of a professional packaging design agency. They manifest colour on the packaging design determining the chief ingredients and flavours of the product.
When a packed product is dispatched from the manufacturing facility, it travels long, sometimes crossing national or international borders before reaching the customer. Though every product wears away and experiences some damage during shipment, it is crucial to eliminate the chances of it weathering. The packaging design should be durable enough to bear destruction caused by harsh extrinsic conditions and environmental vulnerability.
Process of Spice packaging design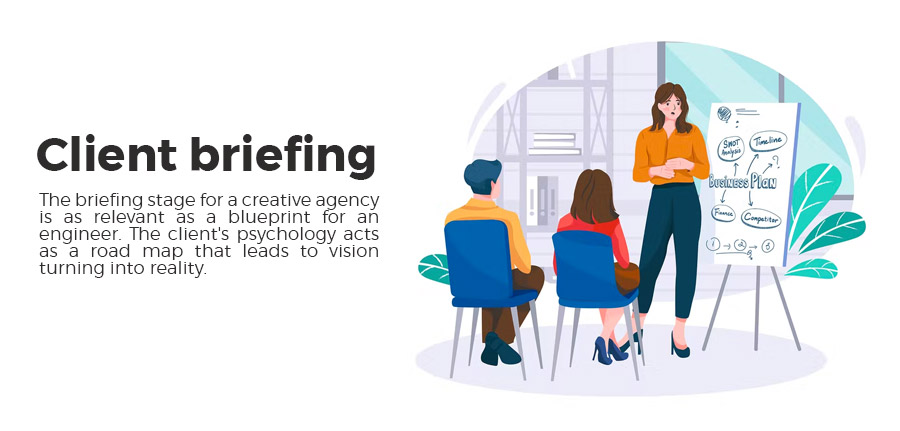 The briefing stage for a creative agency is as relevant as a blueprint for an engineer. For a Packaging design agency, getting beneath the skin of your brand, understanding the idea behind your business, and addressing your company's goal through client's input is like collecting pumpkins before Halloween. The client's psychology acts as a road map that leads to vision turning into reality.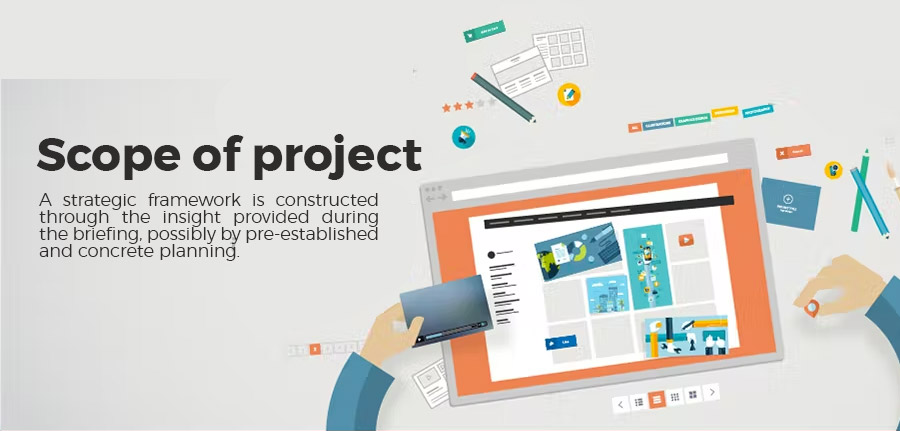 A strategic framework is constructed through the insight provided during the briefing, possibly by pre-established and concrete planning. Resource allocation, costing, time limit, quality, and the labour force are some of the features of efficient project planning. A creative packaging design agency will push out a fruitful outcome without going off track or diverging from the deadline and budget.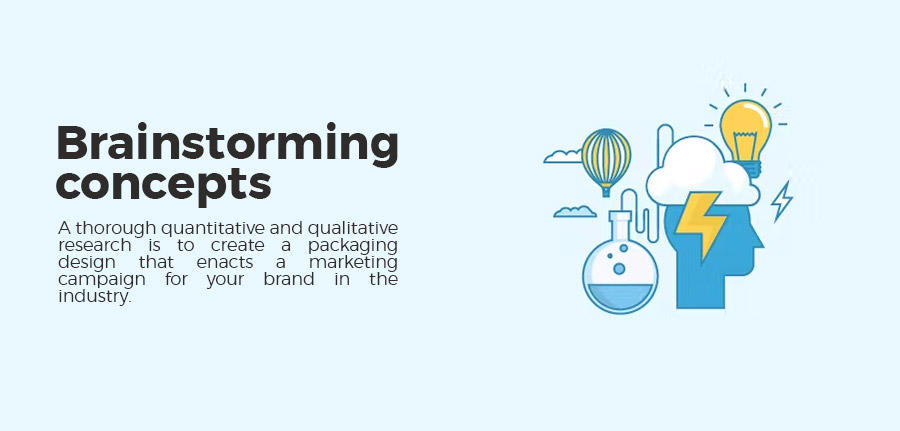 A thorough quantitative and qualitative research is to create a packaging design that enacts a marketing campaign for your brand in the industry. Market research focusing on the industry type, SWOT analysis and survey is carried out for brand positioning. Client research provides you with the business's values and insights in detail. Informative research on colour palette, typeface, and structural design adds to the design strategy in creating a foundational packaging design.
Design concept (sketching and digital)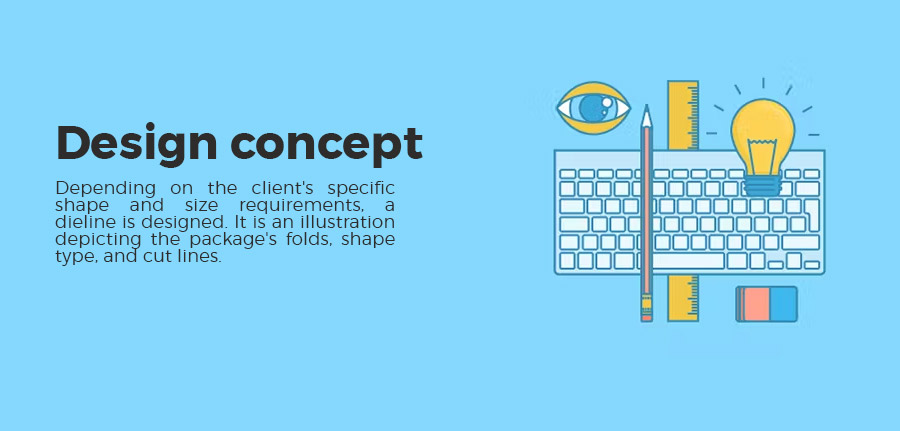 Depending on the client's specific shape and size requirements, a dieline is designed. It is an illustration depicting the package's folds, shape type, and cut lines. It is done by an illustrator on a digital tab or with a pencil on a sketchbook to give the customer insight into the brand's possible future packaging design.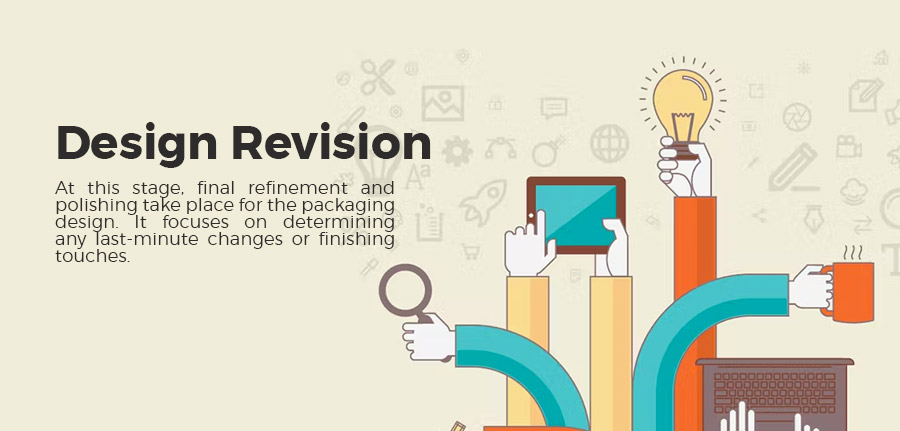 At this stage, final refinement and polishing take place for the packaging design. It focuses on determining any last-minute changes or finishing touches. Utmost attention is paid to establishing a strong brand identity and brand position by reviewing graphic imagery, colours and font shapes, acknowledging the guidelines and regulations to be followed.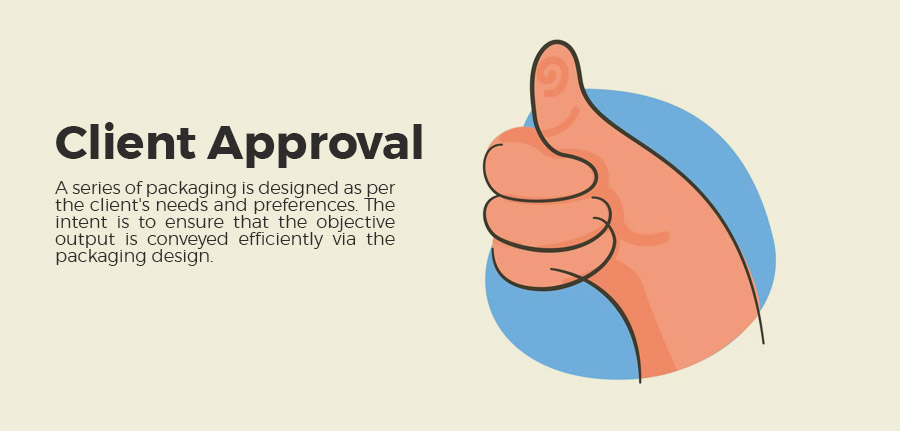 A series of packaging is designed as per the client's needs and preferences. The intent is to ensure that the objective output is conveyed efficiently via the packaging design. The client may request rectifications in visual imagery, colour and typography. Once the client is satisfied or gives the green tick to the design, we'll release the final files in different formats.
Release final design files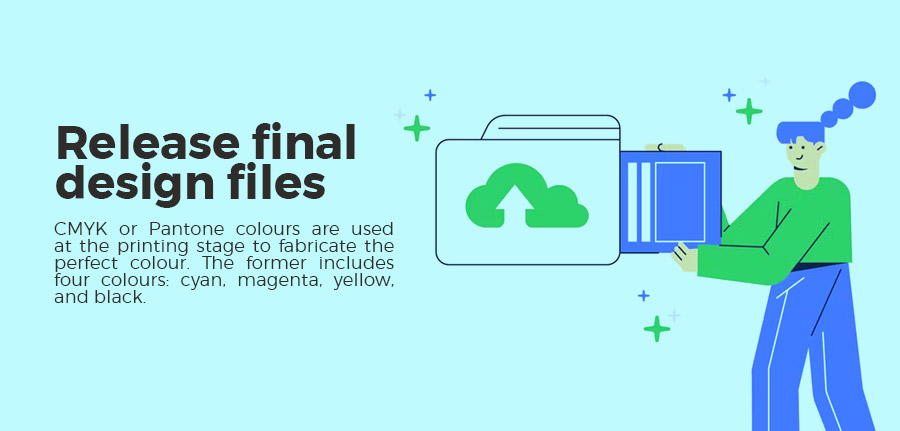 CMYK or Pantone colours are used at the printing stage to fabricate the perfect colour. The former includes four colours: cyan, magenta, yellow, and black. In contrast, the latter comprises deliberately accurate colour mixes to tone with the precise colour of the packaging design. After seeking the client's approval, a concluding analysis is done to detect flaws and inspect the overall visual appeal of the design. After this, a collaboration of clients with a productive printing partner takes place.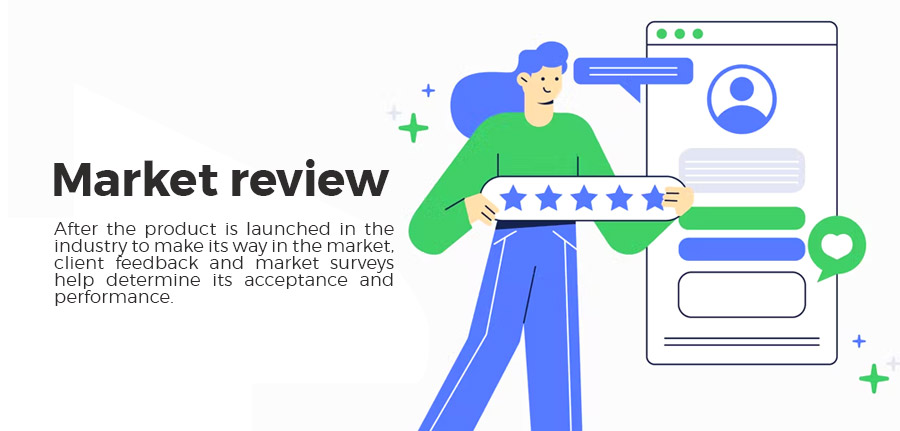 After the product is launched in the industry to make its way in the market, client feedback and market surveys help determine its acceptance and performance. Packaging design review is done with customer or client feedback to enhance brand awareness, trading, and identity.
Inspirational Ideas
People always look for details in the packaging design of the products they buy. It contains your brand name, logo and the essential details of your product. Any packaging is incomplete without the essence of the brand's identity. Consumers give an in-depth thought to every purchase they make. Thus, effective packaging design becomes a vital element of your branding.
Let's look at a few spice design ideas for your branding inspiration.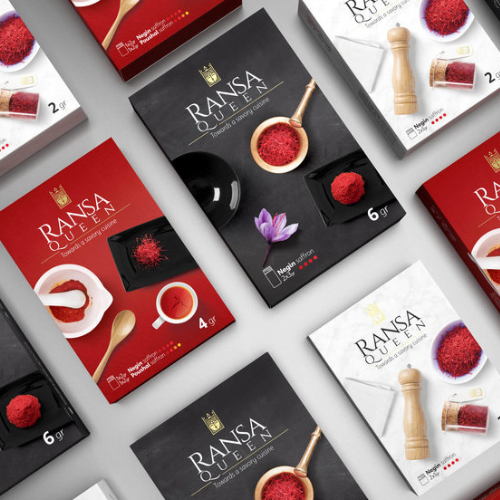 Source:https://packagingoftheworld.com/2021/08/iranian-peacock-saffron.html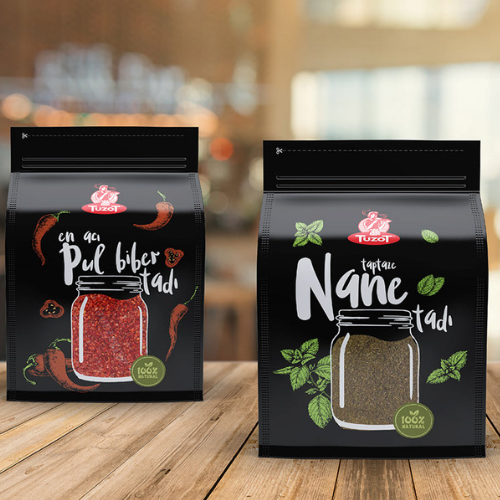 Source:https://www.behance.net/gallery/105062091/Tuzot-Spice-Packaging-Design?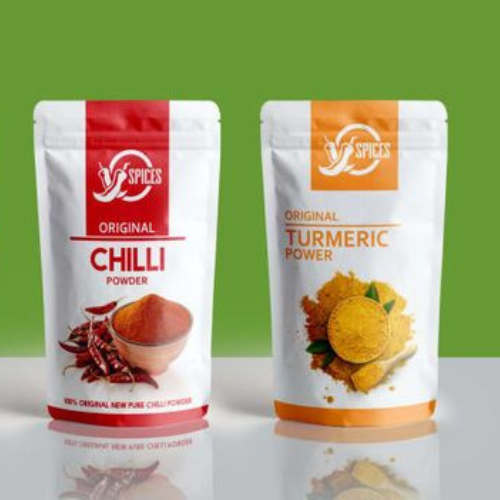 Source:https://in.pinterest.com/pin/674273375473260284/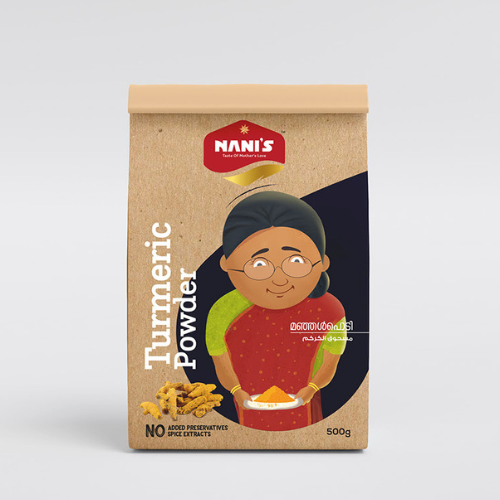 Source:https://www.behance.net/gallery/144098747/Nanis-Spice-Packaging-Design?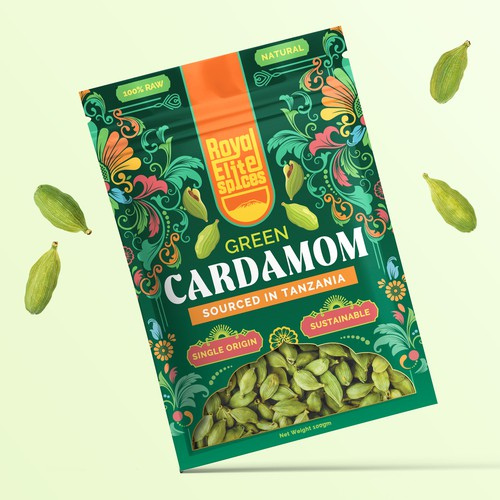 Source:https://99designs.com/inspiration/packaging/spice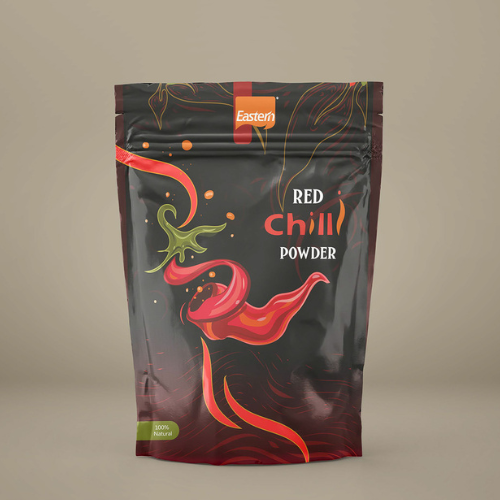 Source:https://www.behance.net/gallery/144047725/EASTERN-Spice-Packaging-Design?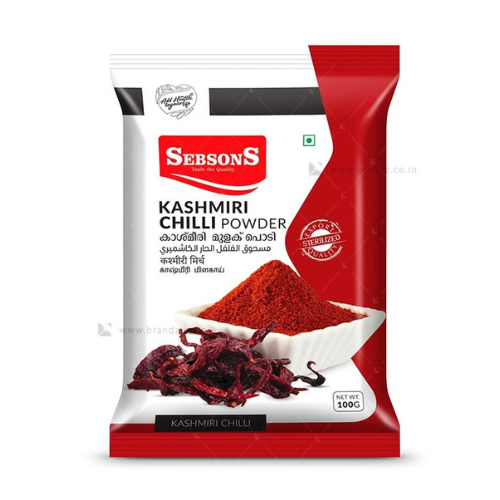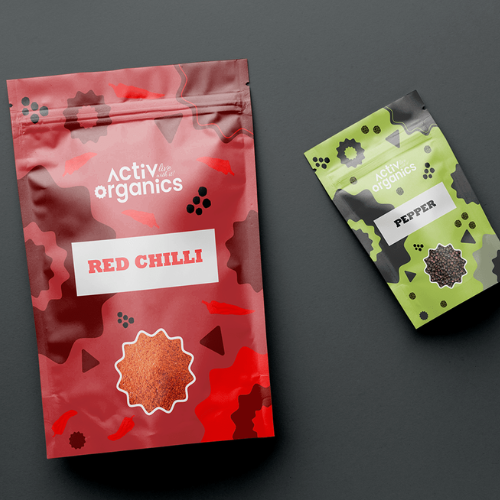 Source:https://www.behance.net/gallery/128058783/Branding-Packaging-Design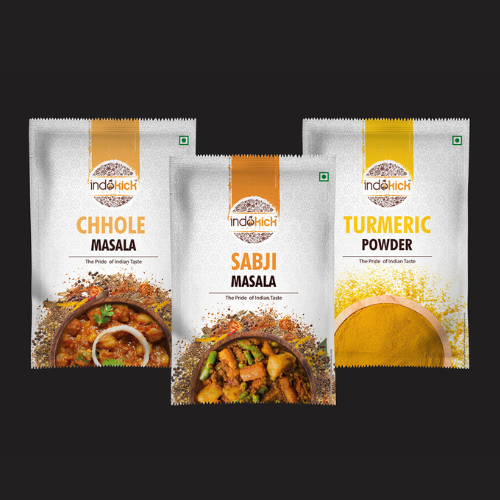 Source:https://www.behance.net/gallery/148060445/Spice-Pouch-Design?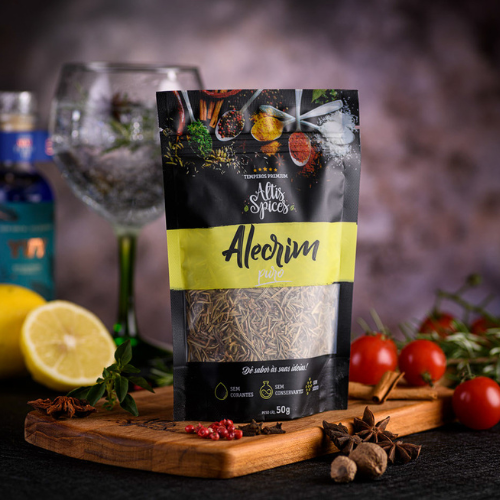 Source:https://www.behance.net/gallery/143249637/Altis-Spices-Temperos-Premium?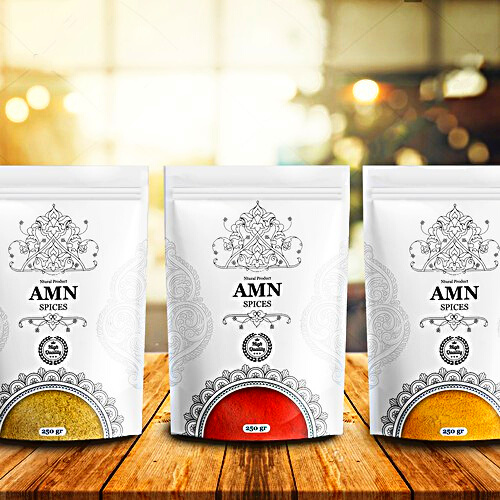 Source:https://99designs.com/inspiration/packaging/spice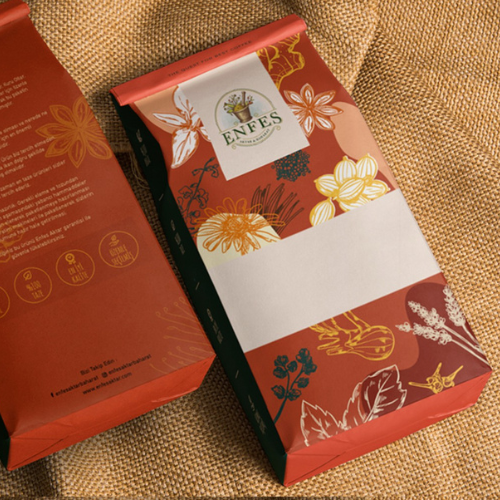 Source:https://99designs.com/profiles/4290019/designs/1927307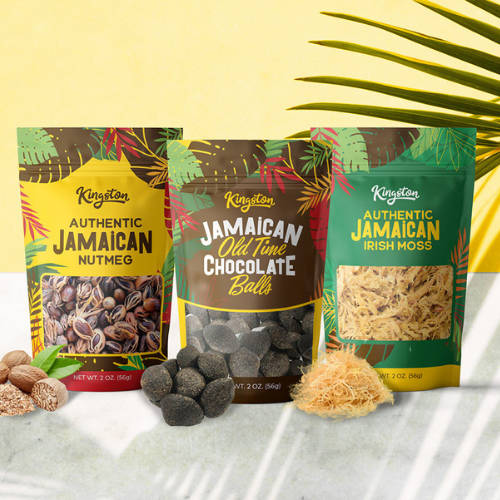 Source:https://www.behance.net/gallery/102918491/Packaging-for-Kingston-Caribbean-Jamaican-Food-Spices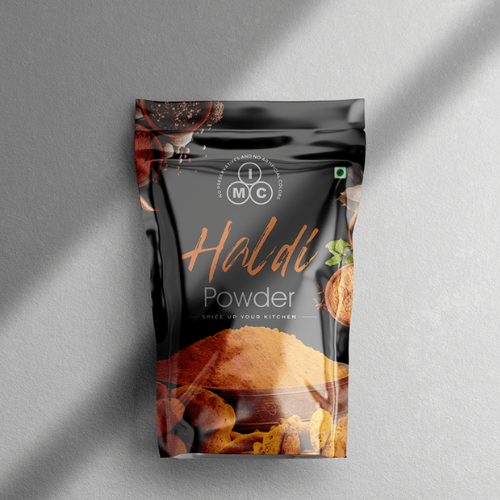 Source:https://www.behance.net/gallery/147115947/spices-packaging-designs?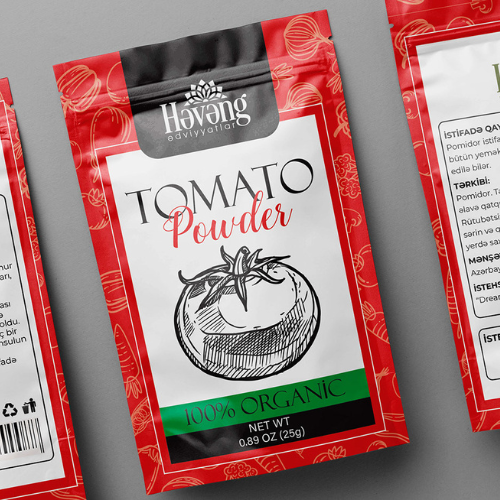 Source:https://www.behance.net/gallery/143601755/Spices-Packaging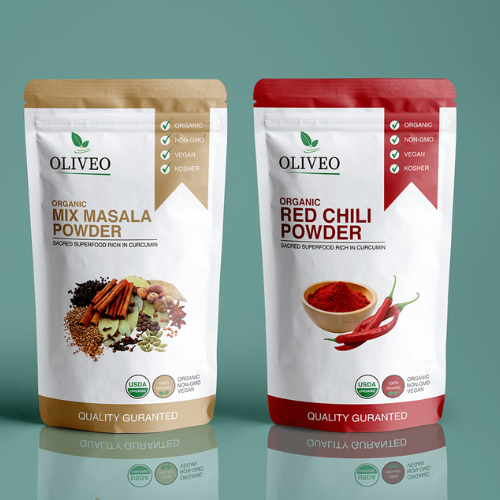 Source:https://www.behance.net/gallery/112848981/OLIVEO-spices-packaging?
Conclusion
Enhancing your product's presentation and outer appearance is as important as improving the quality of the contents inside. A creative packaging design attracts the prospective customer as honey to bees. Thus, follow the given steps to create an effective packaging design.
If you propose redesigning your packaging for business or looking for an aesthetic design for your new venture, you have our attention and support. Drop the hesitation and contact us.
Author: Anush Malik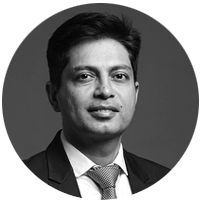 Being a strategist's head and a long term visionary personality aims to achieve excellence in branding, packaging and digital marketing field. My 15 years of design experience and masters degree ais my strength which keeps me motivated and keep me going positively. I have participated in extensive branding design conquests in India, USA, Australia and New Zealand with winning zeal. My objective is to encourage start-ups and hence involves actively in the articles which will act as a productive intake of knowledge for them. Do connect me personally via my LinkedIn and I love to share my expertise with you.Posted in Bottle Label Design, Label DesignTagged best wine bottle label design, best wine label design, Bottle label design, creative wine label design, die cut wine label design, wine bottle label design, wine bottle label design ideas, wine bottle packaging design, wine illustration design, wine label design, wine label design company
The post History of Indian Spices: Home ground to Packaged Spices appeared first on designerpeople.