On June 30th 2021, Adam Mosseri (the head of Instagram) announced the company is no longer a photo-sharing app but rather a video and entertainment app.
While some influencers, creatives, and entrepreneurs viewed this announcement as bad news, others embraced it.
Instagram Video is becoming increasingly popular, from using reels to record engaging advertisements to recording Story videos to showcase behind-the-scenes brand happenings.
And music has everything to do with that.
If you're interested in adding music to Instagram Video, you've come to the right place.
Let's take a look at five ways you can do just that.

Types of Instagram Video
Instagram offers five ways to add videos: IGTV videos, feed videos, Stories videos, Reels, and Live videos.
Let's take a look at each:
1. IGTV (Instagram TV)
IGTV is the best format for videos that are longer than one minute but shorter than 60 minutes. IGTV videos are pre-recorded and uploaded from your camera roll.
Here's an example of an IGTV video about student loans from MOS, a bank for college students
IGTV is also unique in that it has its own dedicated tab on each Instagram profile.
It looks like this: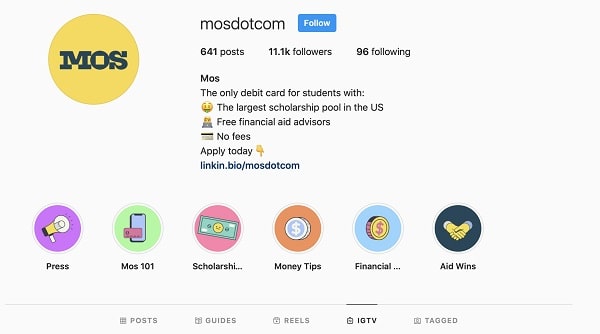 2. Instagram in-feed video
Instagram in-feed videos are added the same way photos are. You can upload the video from a photo library or use Instagram's built-in camera. In-feed videos must be no less than three seconds and no more than 60 seconds in length.
In-feed videos exist in the same spot your photos do.
3. Instagram Stories
Instagram Stories are 15-second videos you add to the Stories section in your profile. Inspired by Snapchat, these videos disappear after 24 hours. To keep a Story, you'll need to save it in the Highlights section of your profile (above the grid).
To record a Story, you can swipe right from the home screen or tap the plus icon and choose Stories. You can also upload them from the Photo Library.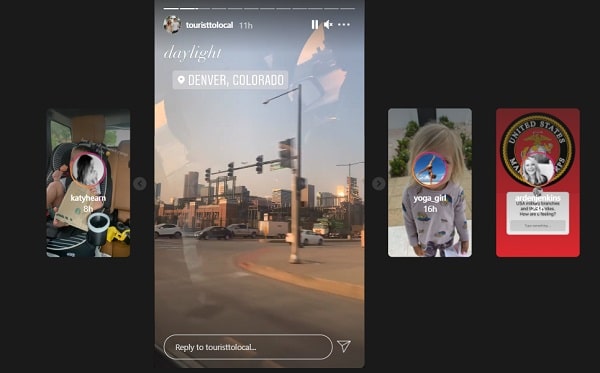 4. Reels
Instagram Reels are 15 to 30-second video clips that merge to form one cohesive video. Inspired by TikTok, Reels are Instagram's most recent video format.
Reels record in virtual portrait mode and show up in the Reels tab, users' feeds, and its own profile tab. Reels also come with effects features and access to an audio library.
Here's an example of three video clips business strategist Jasmine Star used to create a recent reel:
5. Instagram Live
Instagram Live lets users live-stream using the built-in camera on their device. You can start a live broadcast by tapping the plus icon and toggling to Live or swiping right.
Instagram allows users to go live for up to four hours and host on one or two accounts. When users go live, they appear at the front of the Stories bar with an icon that says "Live."
Live videos are deleted after 30 days unless users save them to their IGTV tab.
Best Practices for Instagram Video
Before adding music to Instagram Video, keep these best practices in mind:
1. Use a VPN
Keep running into a notice that says certain music is blocked in your region? Use a VPN service to access geo-restricted content for your videos.
2. Plan your content and music ahead of time
Planning content ahead of time is essential to posting consistently, growing your audience, and keeping up with important trends.
3. Choose music that's trending
To know what's trending, tap the music section inside Reels and then click "see more." The results you come across are trending songs Instagram recommends. If you're unsure how to access Reels, look at the directions in the next section.
How to Add Music to Instagram Video
Here are five ways to add music to Instagram Video.
1. Using Tempo to add music to a video post
To add music to a video post, you'll need to use a free app called Tempo, Add Background Music To Video, or an equivalent.
Here's how to add music to a post using Tempo:
1. Download and open the app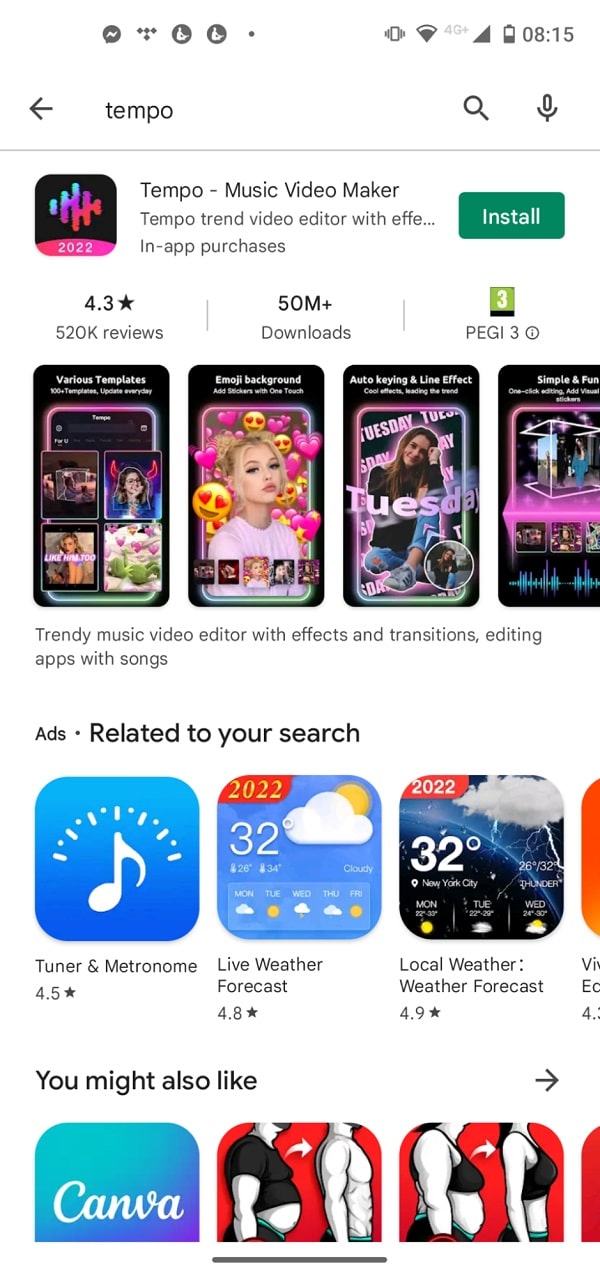 2. Click on a template to create a video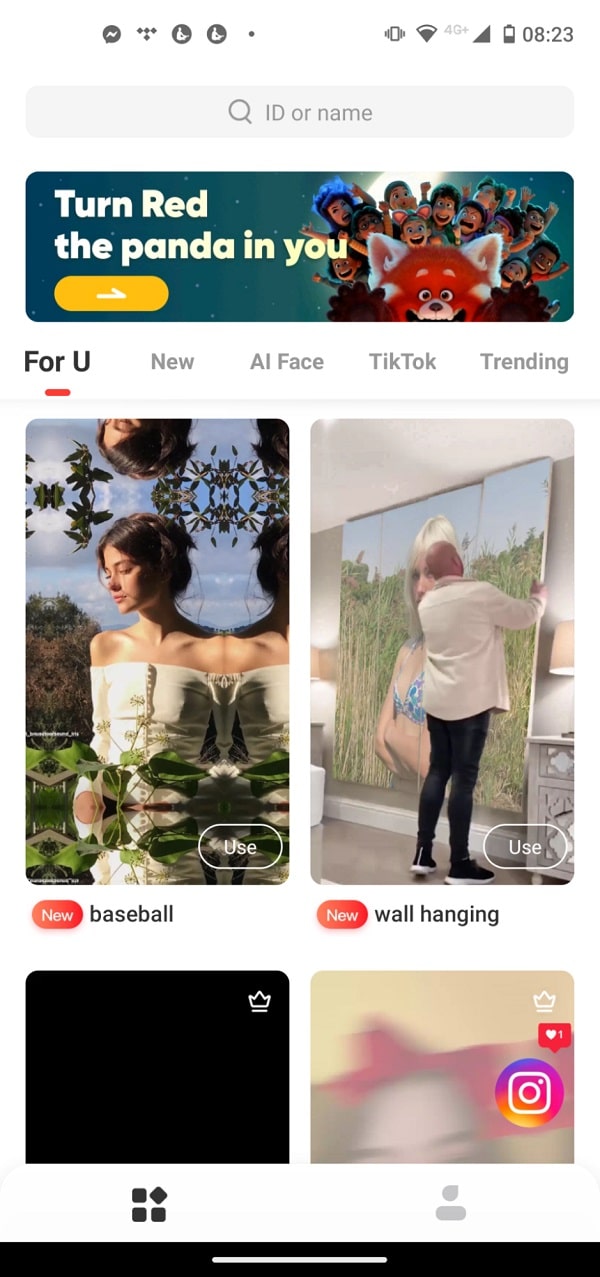 3. Choose your video clips and tap the "use button"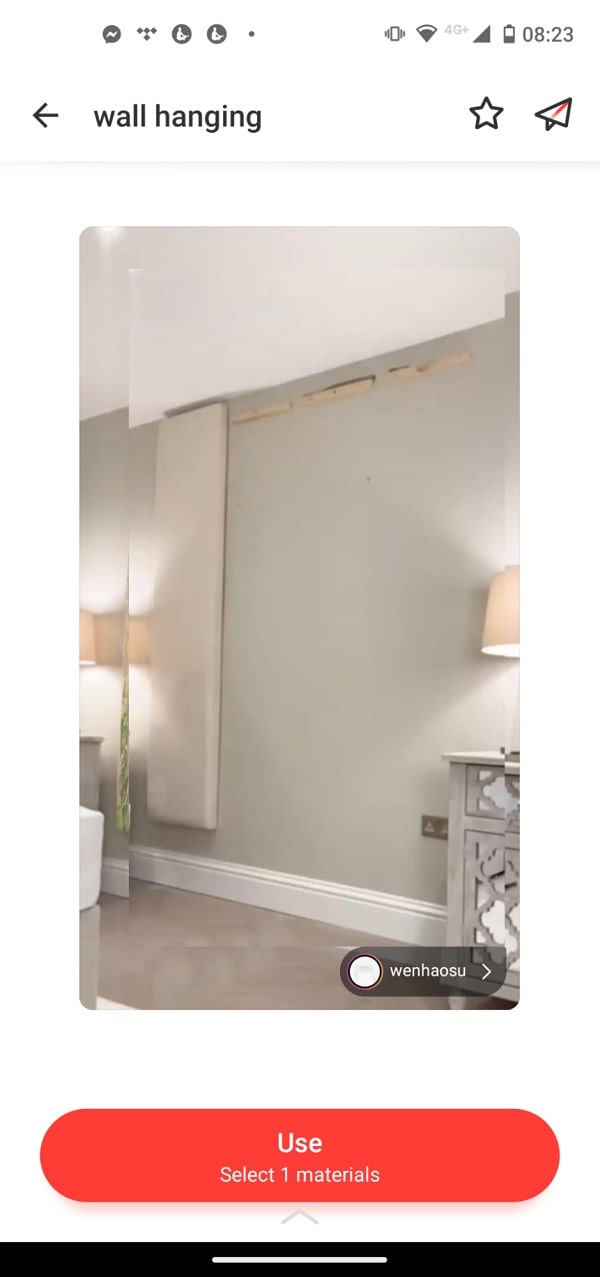 4. At the bottom of the screen, open the music library by clicking the change music button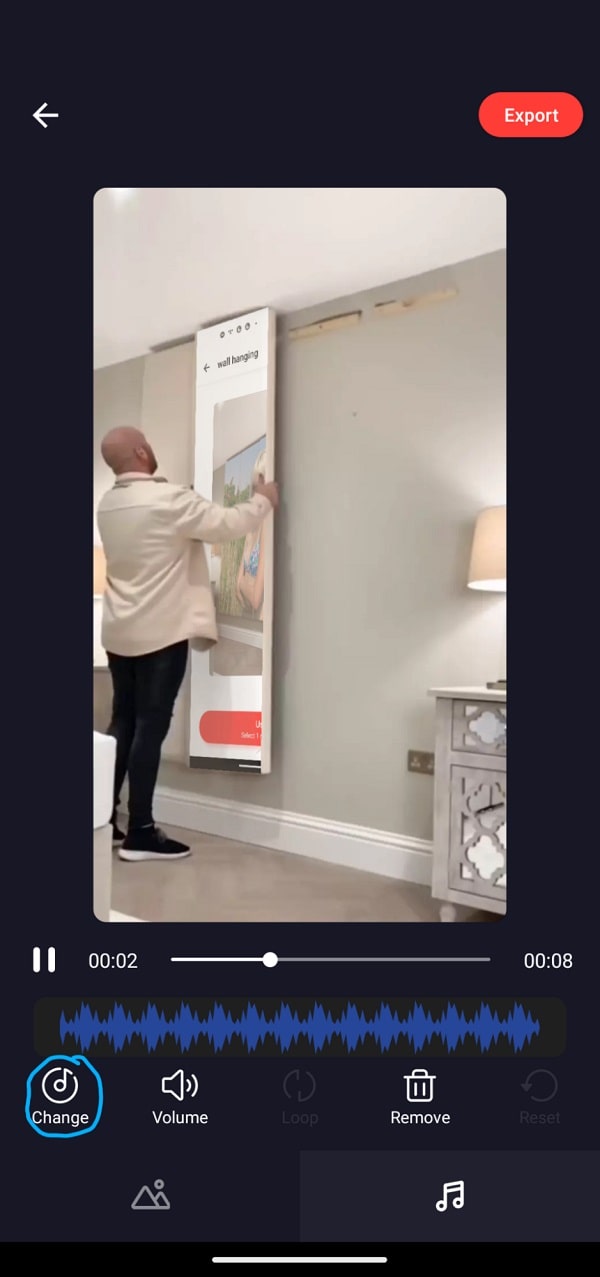 5. Choose the song you'd like to use and tap "use"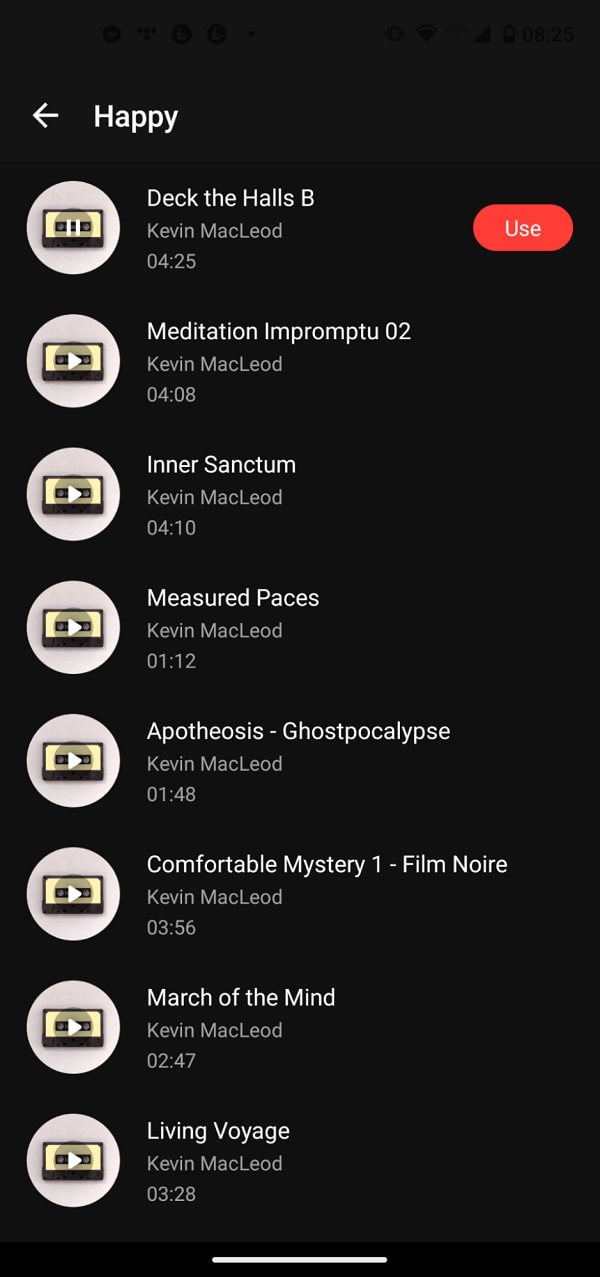 6. Select the audio underneath select the section of the song you want (it's automatically clipped to the right length) and click export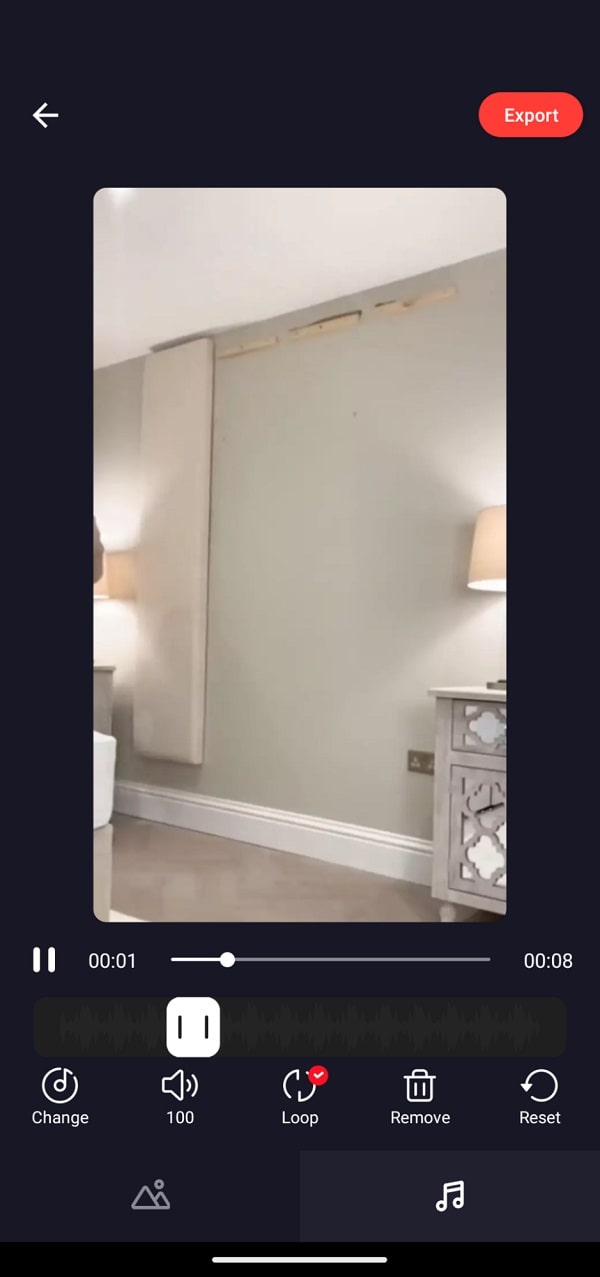 7. Choose an export size and click on the Instagram logo to share it to Instagram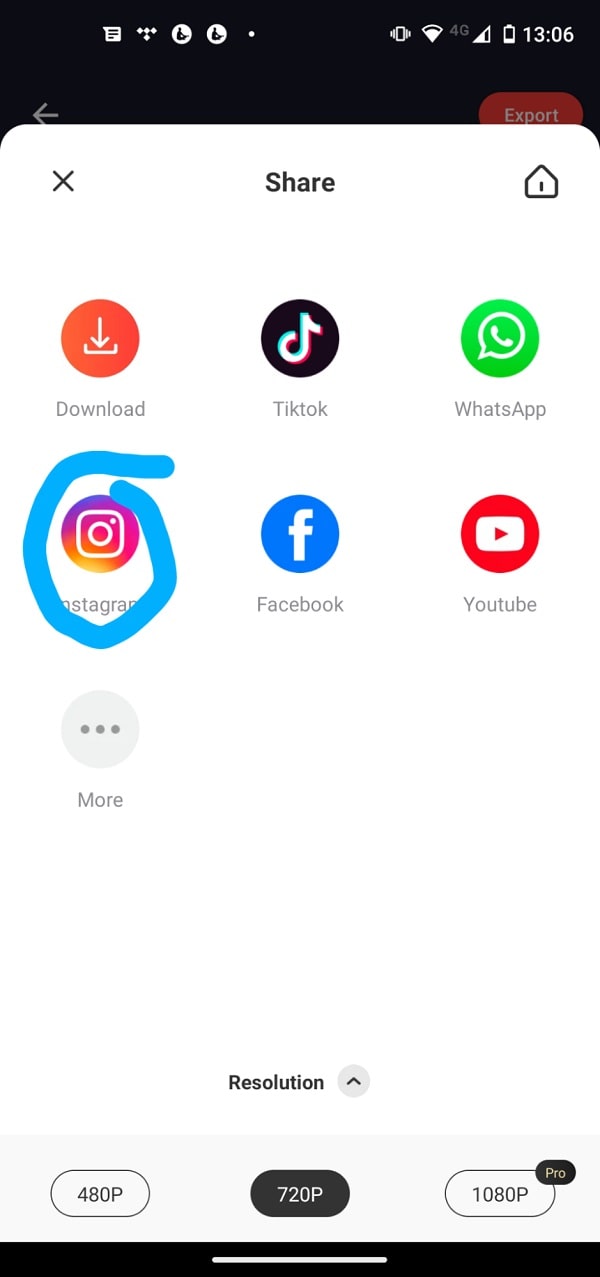 8. Then select Instagram Stories or your feed depending on what type of video you made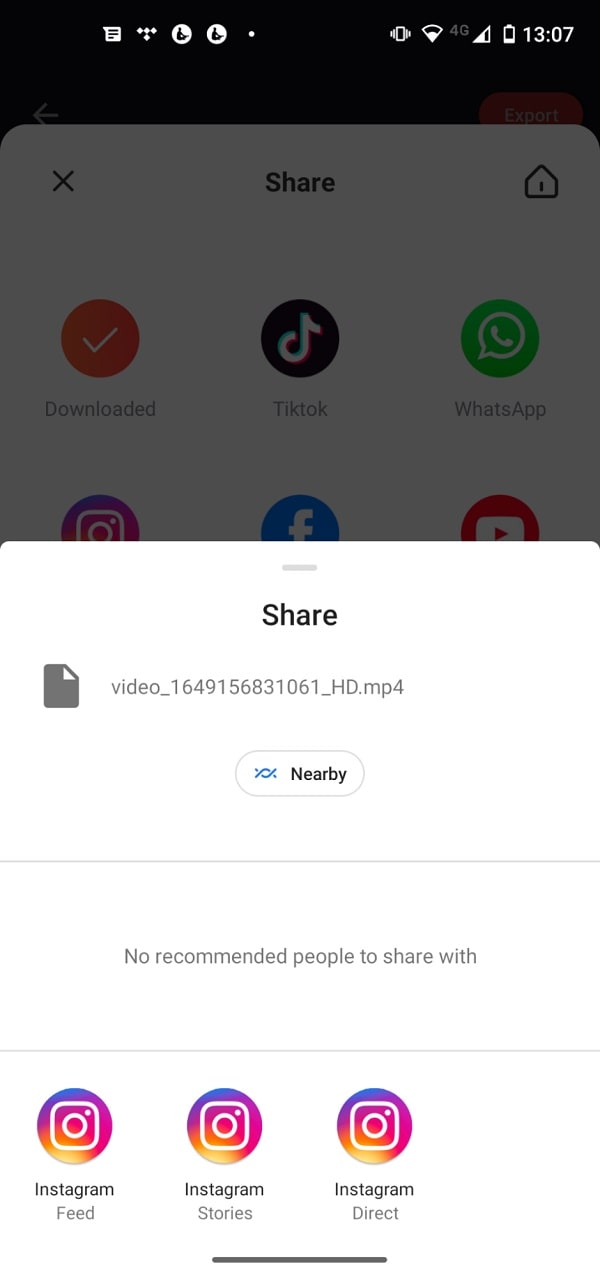 2. Adding music to Stories
Here's how to add music to Stories videos:
1. Open the Instagram app
2. Tap the plus icon to create a new post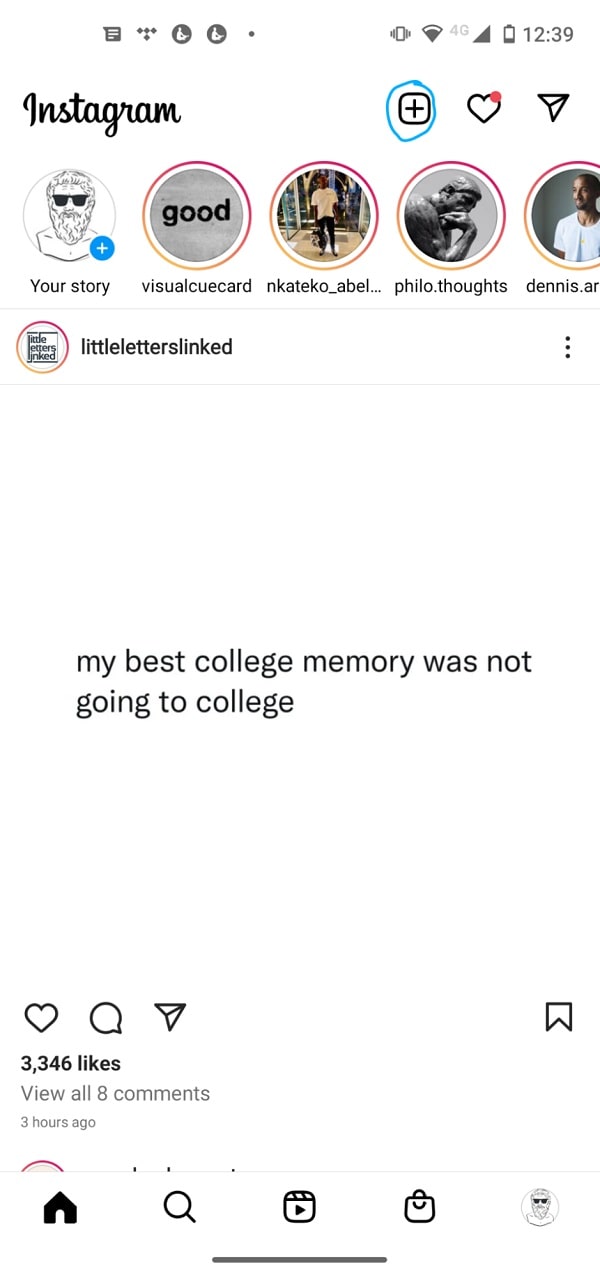 3. Select Story and swipe up to upload a video from your camera roll or shoot a new video with the built-in camera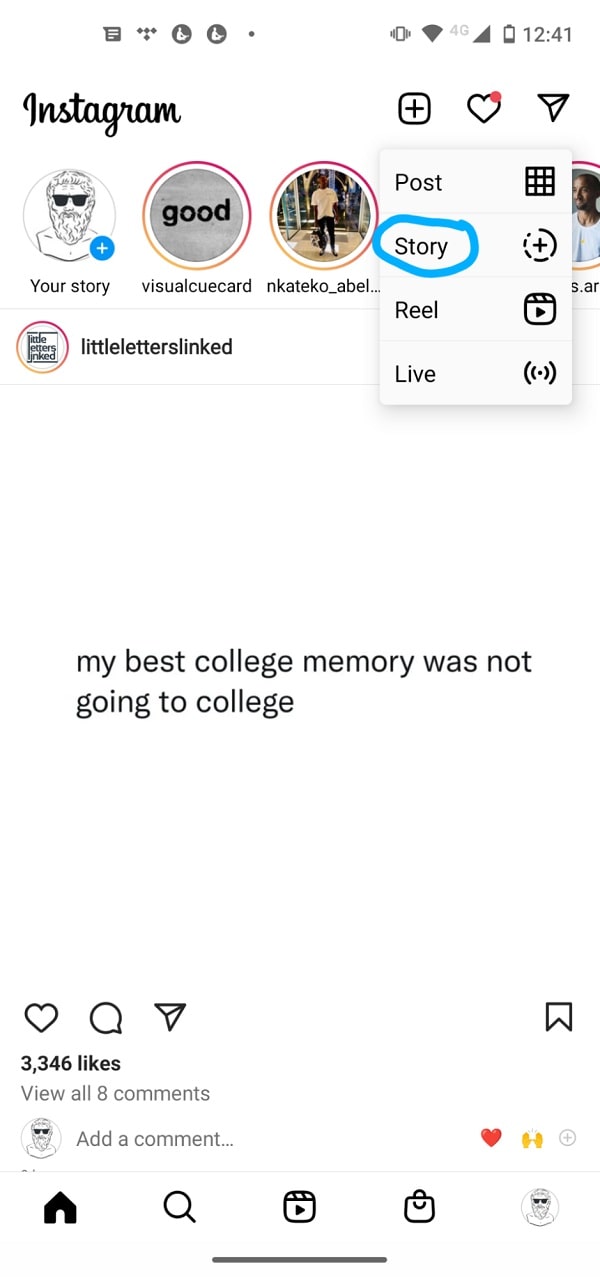 4. Click on the sticker button at the top of the screen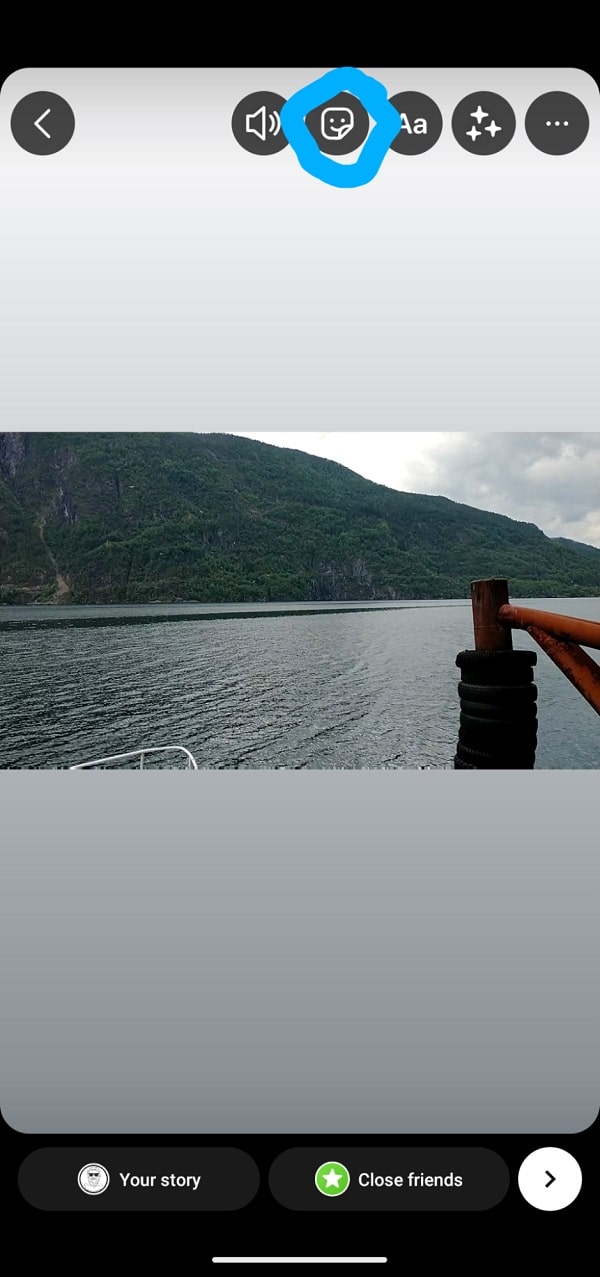 5. Click on the music sticker, navigate to the song you'd like, and select it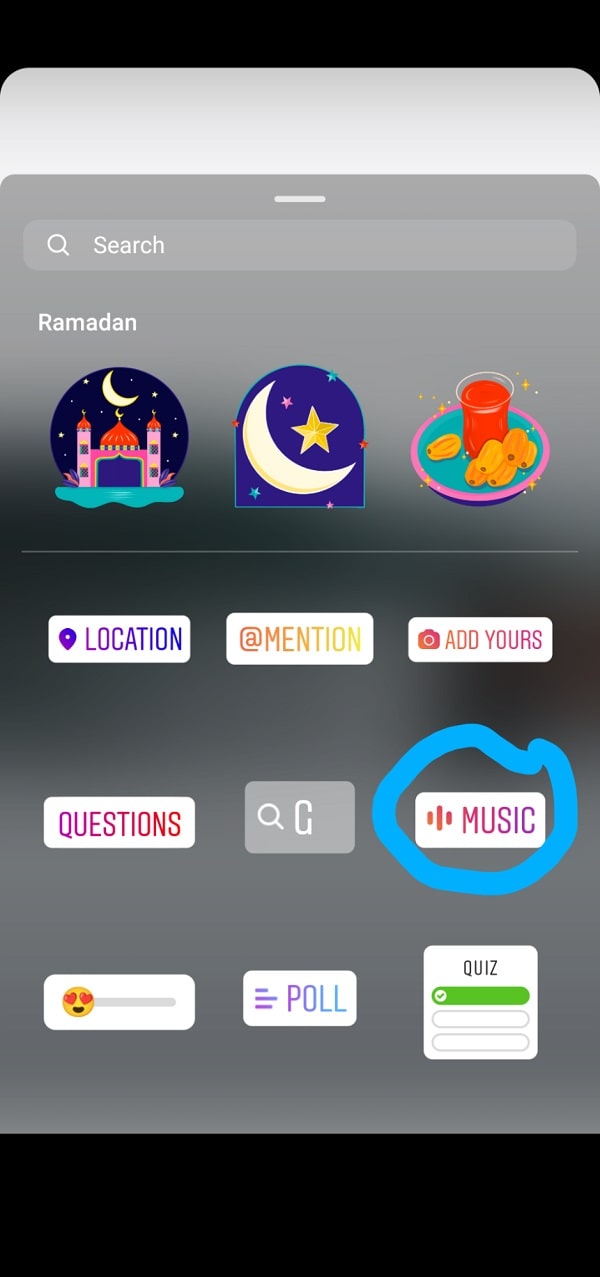 6. Choose how you want your music to display by choosing from one of the provided text options and click done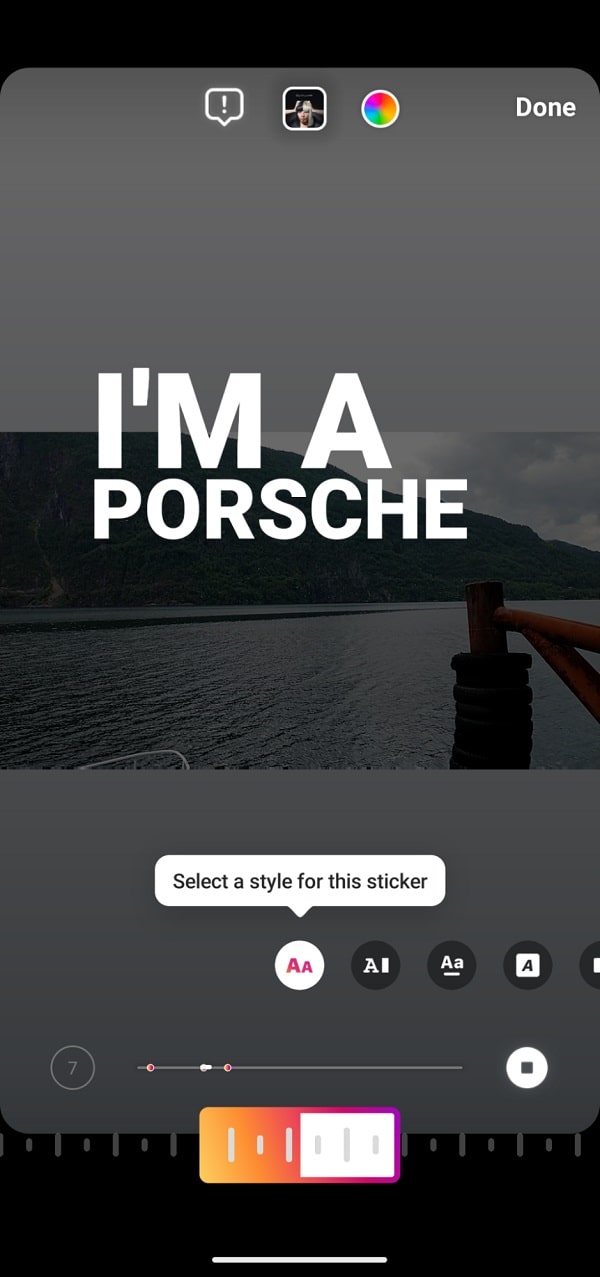 7. Click the arrow in the bottom left corner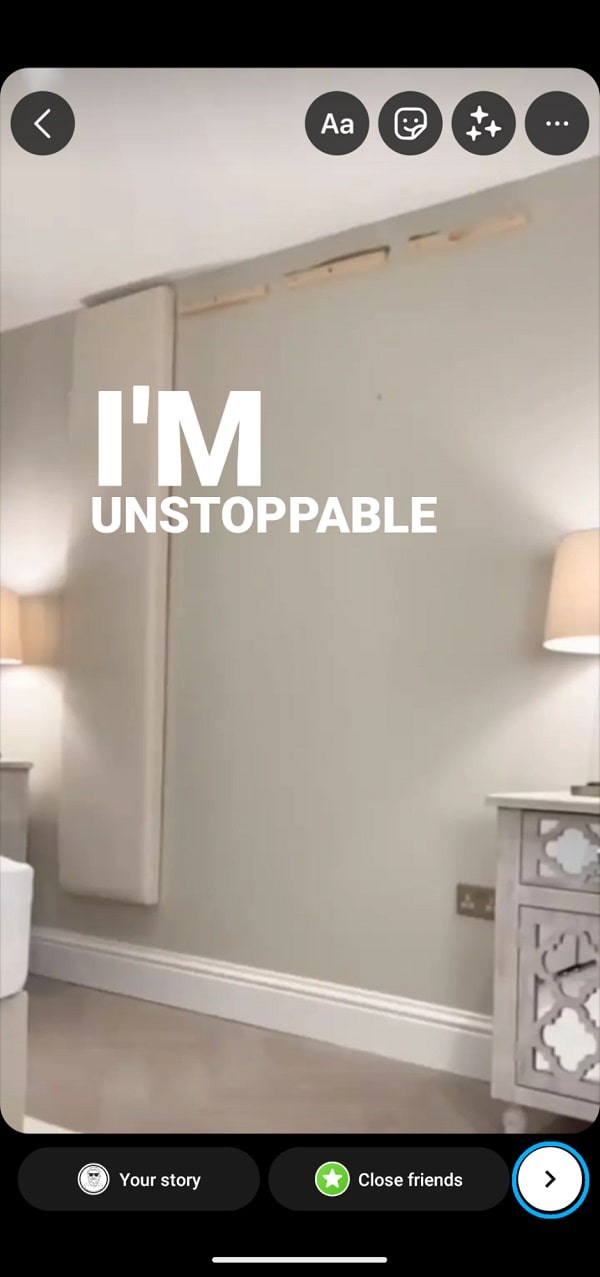 8. Select "Your Story" and click "Share" at the bottom to publish your video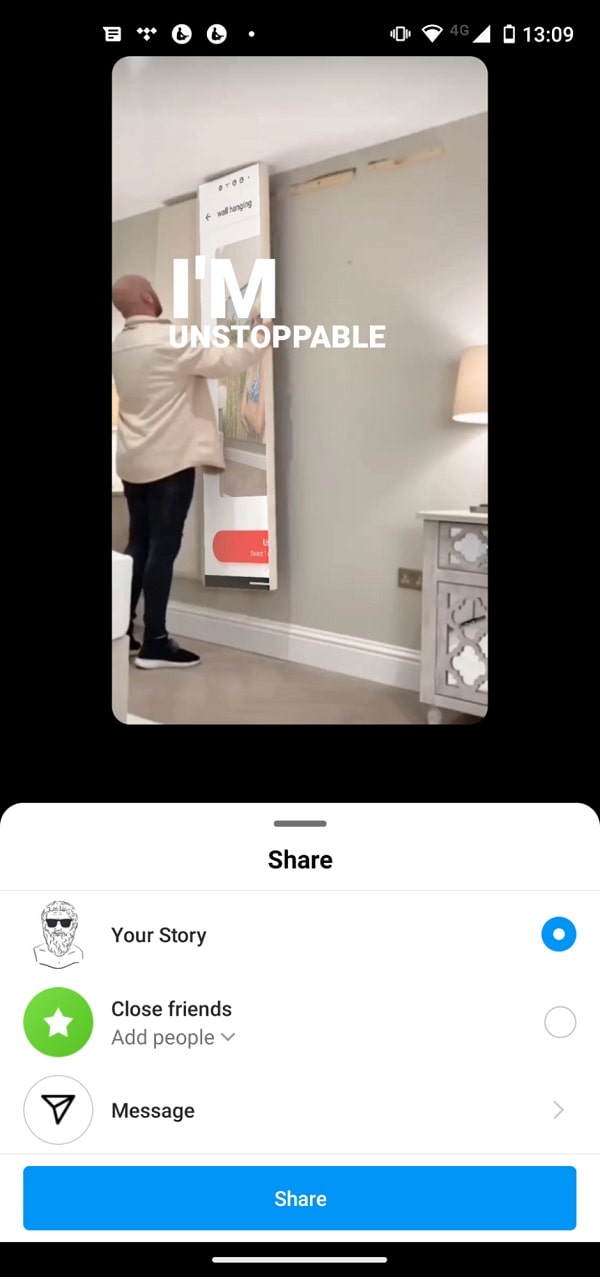 3. Adding music to Reels
Adding music to Reels is fairly simple. Here's how to do it:
1. Open the Instagram app
2. Tap the plus icon to create a new post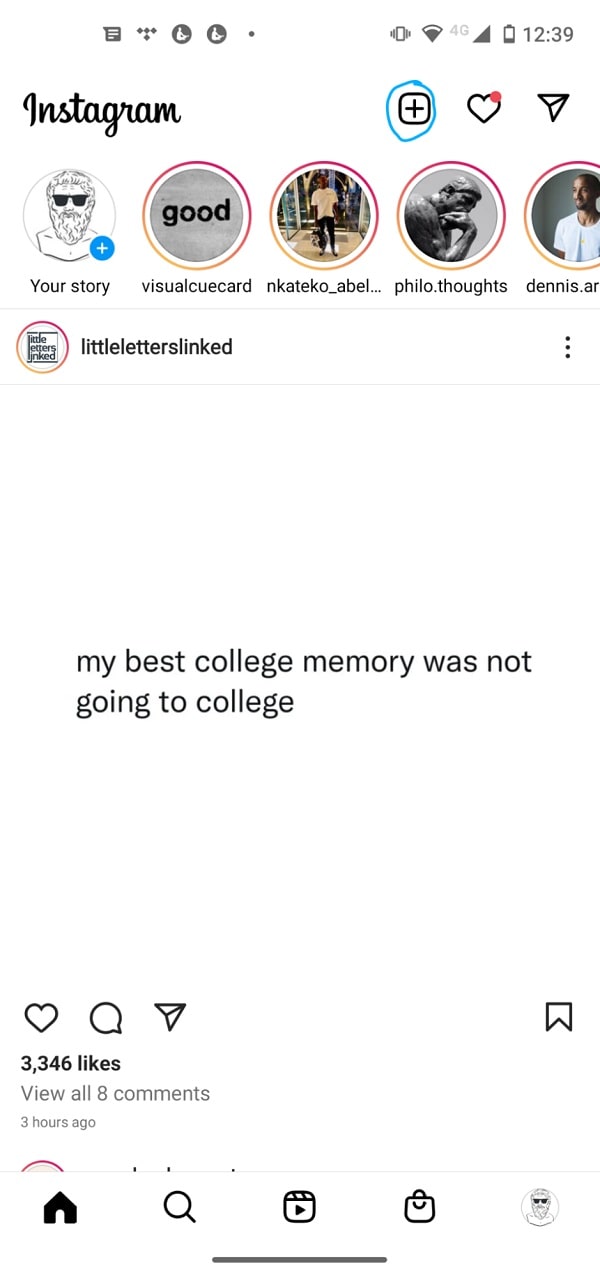 3. Choose Reels and record a new Reel video or swipe up to upload a video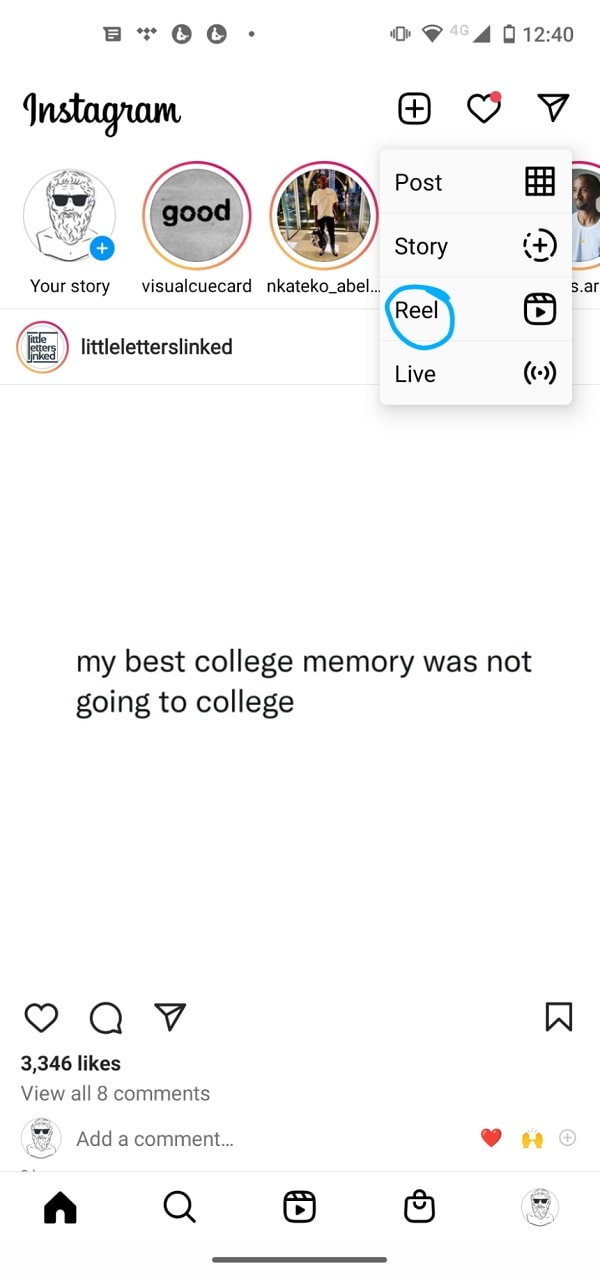 4. Click on the record button until you've recorded all the clips you want in your Reel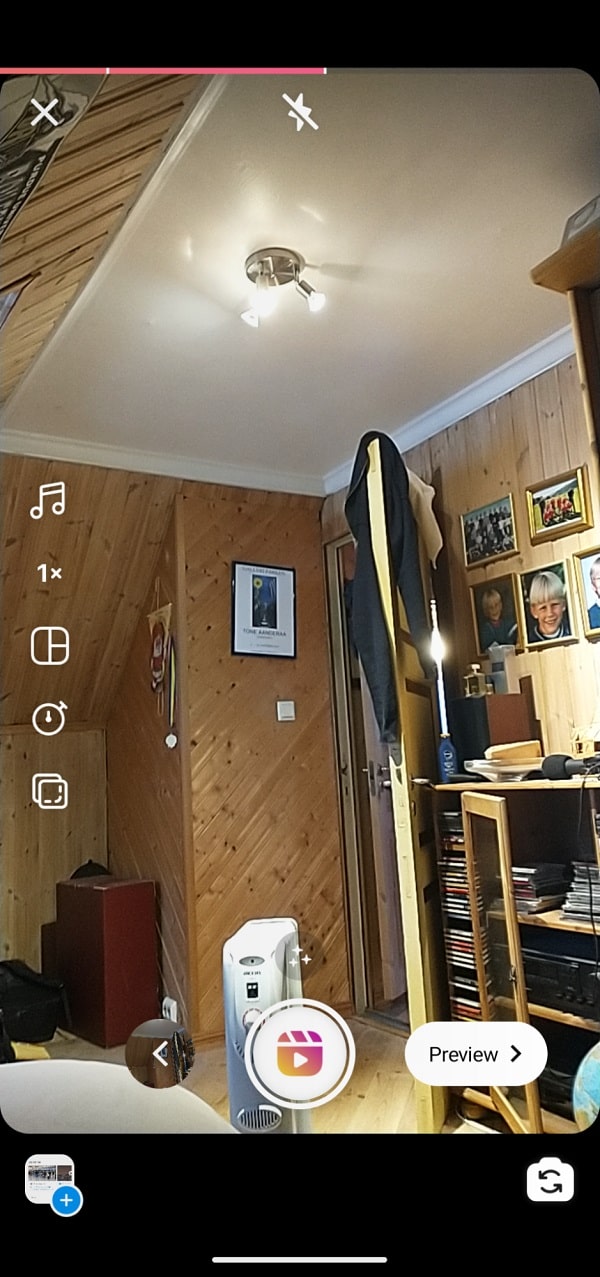 5. Click on the music icon at the left-center of the screen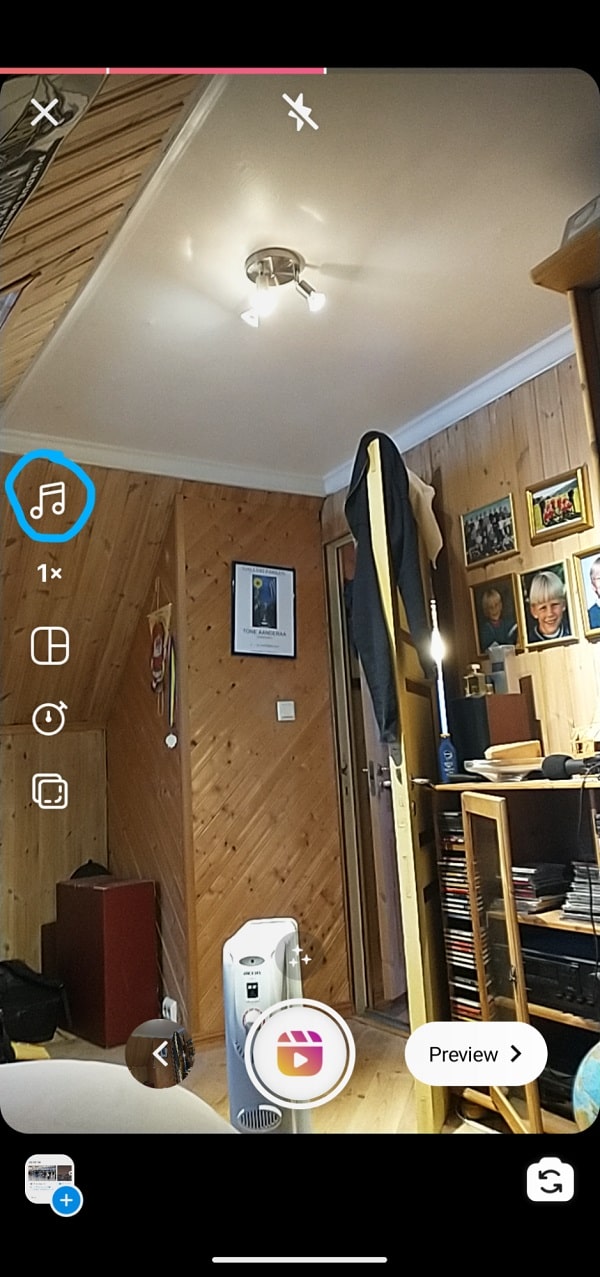 6. Peruse the song options or search for a song, then tap the one you'd like to use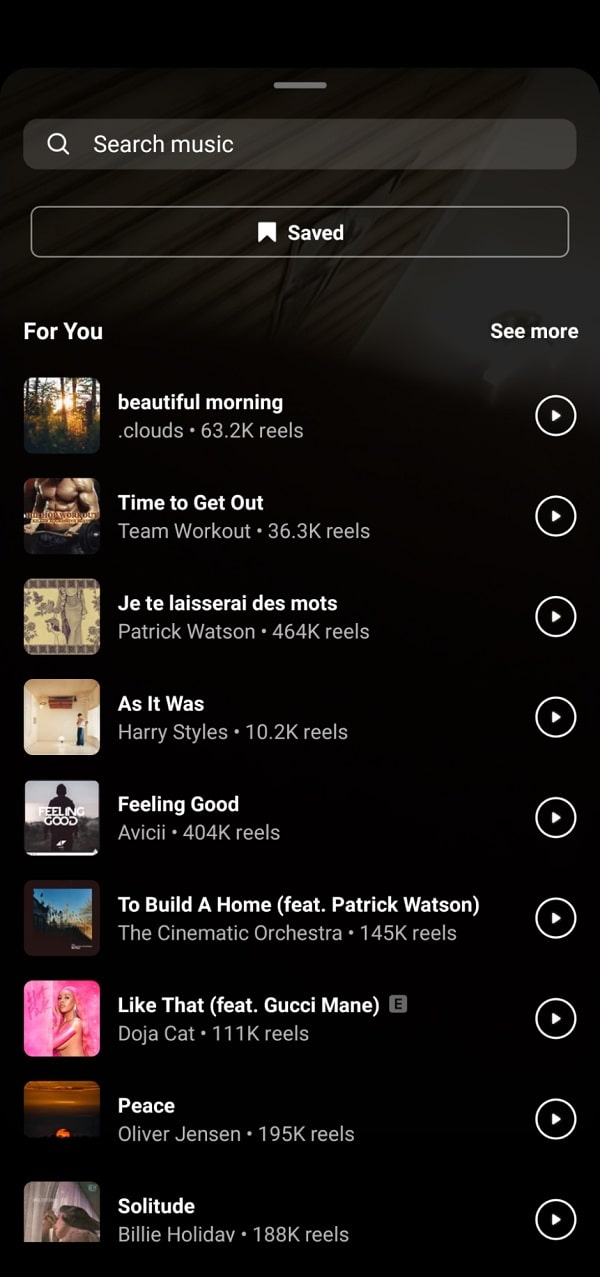 7. Select the part of the song you want to use in the video and click done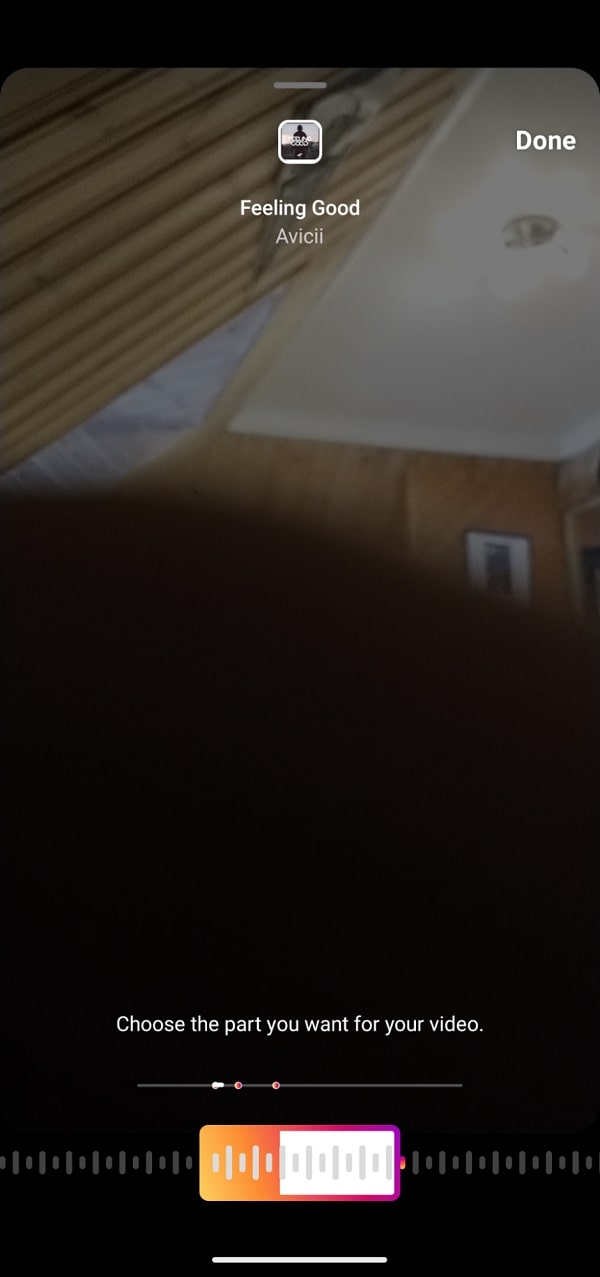 8. Click on the white arrow at the bottom then add your captions to the Reel and tag any friends and click next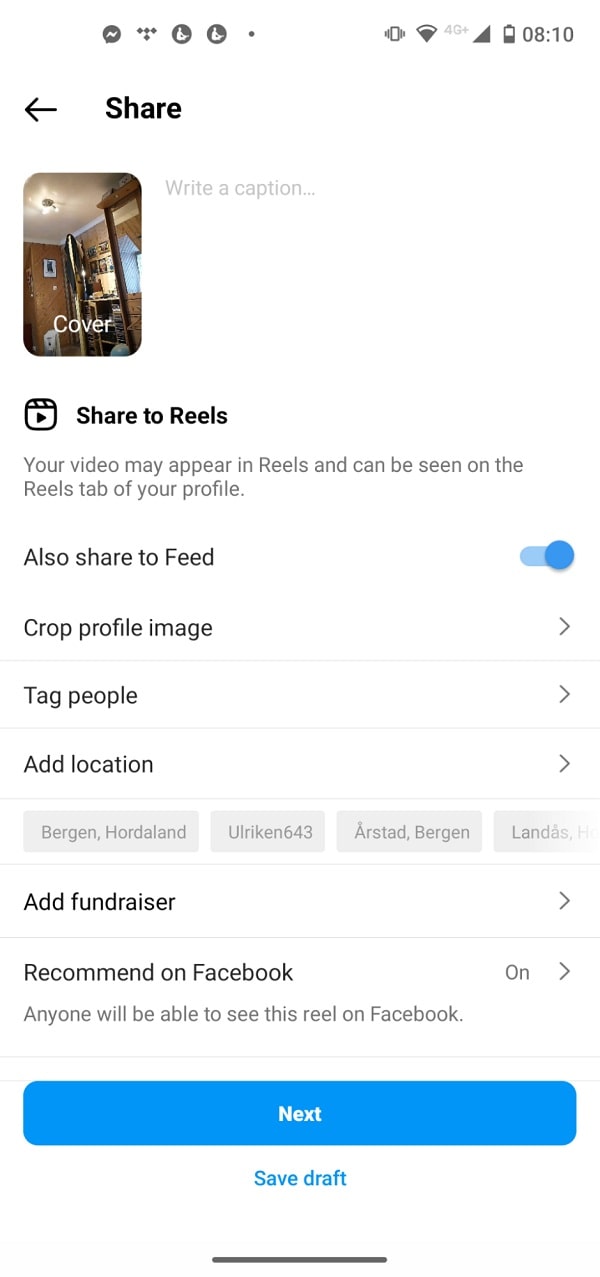 9. Click "Share To" and post the Reel to your Stories or Feed, then click "Share"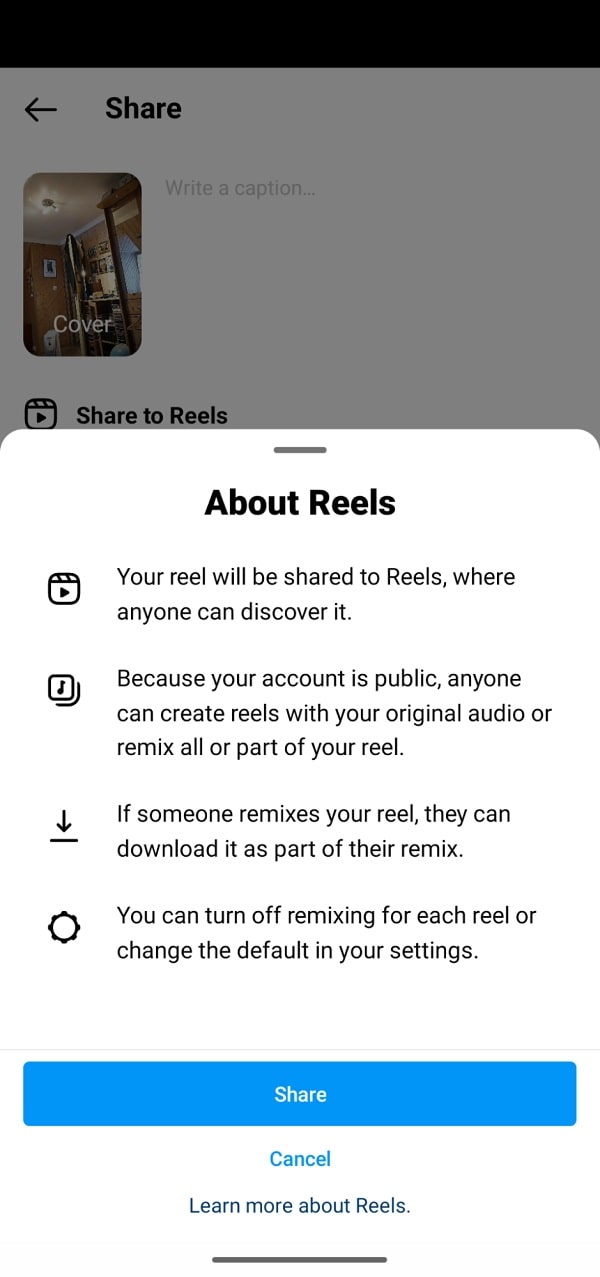 4. Adding music to longer Instagram Videos with iMyFone Filme
Here's how to add music to up to 60-minute videos (previously reserved for IGTV) using iMyFone Filme:
1. Download, install and open the app on your computer (choose free download)
2. Click on the big "Create new project" button at the top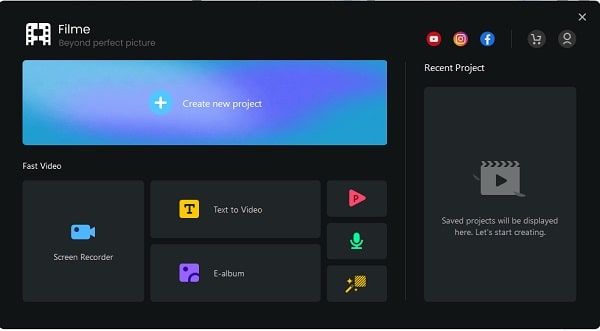 3. Click the "Import media" button if the file is on your computer, or the "Import from my phone" if it's still on your phone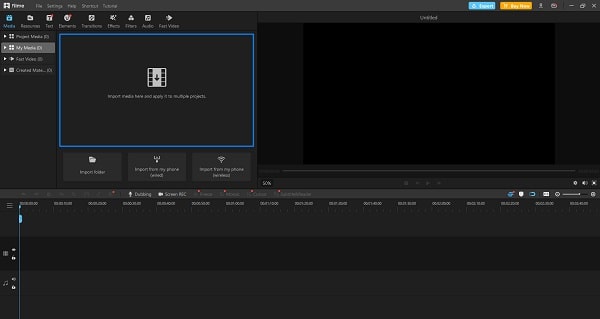 4. Drag and drop the video to the timeline section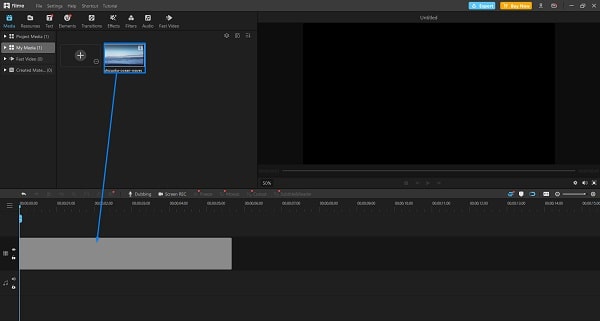 5. Click on the Audio icon and select the music you'd like to add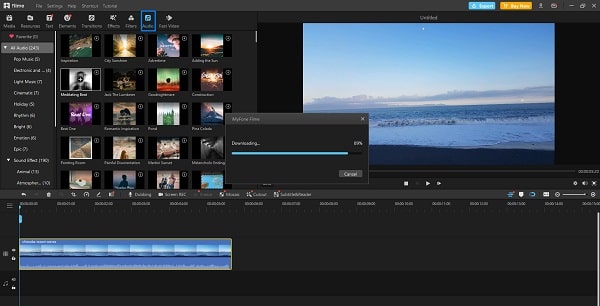 6. Trim the music as needed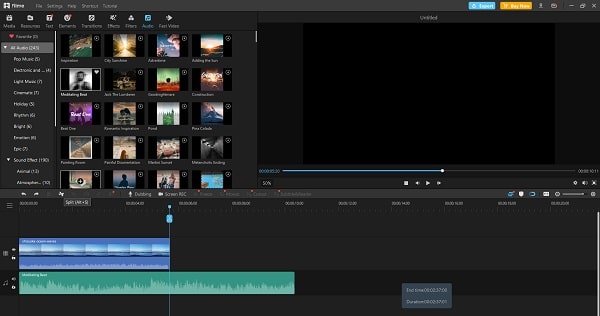 7. Export the file & upload to Instagram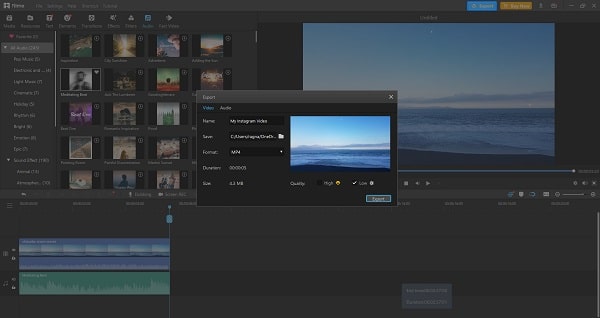 5. Adding music to Live videos
Adding music to InstagramLive videos is a completely different beast.
Since you'll be live streaming, you'll need to either have music playing in the background on your device or an external device.
Note that adding music to live videos isn't always a good idea.
Not only can users struggle to hear you if you have music on, if your video is slow, lagging, or fidgety, music quality suffers greatly. Plus, you're not using music approved for use on Instagram, which can lead to copyright complaints.

Related Content
Wrap up
And that's it!
We hope these five ways to add music to Instagram will help you create engaging content on one of the world's most important social media platforms. To sum it up:
You can use a video editing app like Tempo to add music to your IG vids.
You can add music directly to stories with the music sticker.
You can add music to Reels videos inside the Instagram editor.
You can add music to longer videos on your computer using iMyFone Filme or other editing software.
Finally, you can add music to IG live sessions by simply playing it in the background.
Feeling stuck? Choose one type of video to start with, like Reels. Then, slowly practice adding music to other video types.
---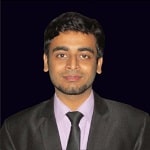 Written by our guest writer Vikas Kalwani, a partnerships manager at uSERP.
He actively mentors portfolio companies of 500 Global. He is a product-led growth marketer and B2B marketing specialist skilled in SEO, content marketing, and social media marketing.