How to Boost Your SEO in 5 Steps
Ready to take your business to the next level? See how you can boost your SEO with these 5 tips.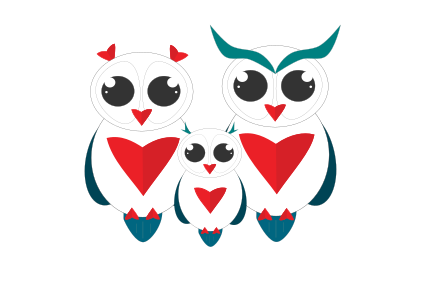 Search engine optimization, or SEO, promotes the visibility of your website to generate organic traffic and leads. The process of improving your rankings for highly relevant keywords can take several weeks and months, and though you may experience continuing fluctuations in your company's metrics, you should see steady growth as you increase your investment in digital marketing. Enterprise SEO solutions for businesses are the most reliable way to scale your digital marketing practices upwards but aren't always practical for every business. If you're trying to optimize your website for search engines yourself, there are a variety of ways to improve your processes and stabilize your marketing efforts. 
In this article, we'll take a closer look at search engine optimization and discuss some of the most effective strategies for improving your keyword rankings, development efficiency, and on-page practices. SEO isn't a process where you're necessarily going to see instantaneous results. However, it's often the most cost-effective way to continue increasing your client or customer base, which directly supports the growth of your entire business. 
To stay competitive online, almost all small to medium-sized businesses need SEO or some form of digital marketing. However, the first place of Google is a competitive place. For industries such as legal and medical services, it can take quite a while to reach the top of the page. Here are a few basic ways to improve the effectiveness and efficiency of search engine optimization efforts.
Spend More Time on Keyword Research
If you're just getting started with SEO, you probably know that selecting the right keywords is essential to your success in improving your website's online visibility. However, without professional marketing assistance, it can be particularly challenging to make the right choices when it comes to selecting the right focus keywords for your content, headers, and meta-descriptions. 
To get started, you'll need a reliable keyword research tool, such as SEMRush, Ahrefs, or Moz. While these tools can cost you a considerable amount, they are often essential to improving your research practices. Next, you'll need to review and reconsider the relevance of your current focus keywords. If you're shooting for broader, more general terms right out of the gate, you won't see much in the way of rankings improvement. These terms are often the most competitive because everyone else in the United States is trying to rank for them. 
The first thing you can do to get more relevant keywords adds a localized element. Instead of trying to rank for "coffee shops near me," choose keywords like "coffee shops in Santa Monica, which specify where you are. When you're writing content, look for keywords with a lower difficulty rating that ask more specific questions relevant to your business. These search terms related to your primary focus keywords are known as latent semantic indexing (LSI) keywords. 
Create More Informative Content
The best content for your website, Google My Business listing, and social media channels help to establish you and your business as an expert in your industry. A thought-leader mentality when it comes to writing this content helps to increase the visibility of your products and services simply by answering questions the most common questions that your customers and clients will have.
Use keyword-based questions as headers for all blogs and landing pages to allow Google to find your content faster and decide that it's informative for its users. While there's no set length that your content needs to be to succeed, the longer, more informative articles that cover the most ground will typically rank higher than the shorter, more pointed answers- even for highly specific questions.  
Don't Underestimate the Importance of Meta-Data
Your website's pages all have a meta-description and title, even if they're just blog categories or terms of service sheets. These two SEO items are essential to increasing traffic and visibility because they appear to the user before they click on the page. 
The meta-title is approximately sixty characters in length and usually corresponds with the title of the page, often including the business's name. The meta-description tells the user what the page content is about and can help to generate interest and traffic with a simple call to action (CTA). The meta-title and meta-description are also an opportunity to include additional relevant keywords.
Define KPIs before Measuring Data
Your KPIs, or key performance indicators, are specific, definable, and measurable metrics that track the performance of your business's marketing efforts. The KPIs of each business will unique to their operations and industry and can track things like sales, lead generation, calls, or simple traffic and clicks. Before you start measuring all your data or setting up tracking, you'll need to define these KPIs and think about the best way to measure the successes and downfalls that your business may experience online. 
Analyze Competitor Performance
After setting up your website, identifying keywords you want to track, and writing informative content, you may be able to benefit from learning what competitor businesses are doing to improve their SEO. Tools like SEMRush and Ahrefs allow users to see what keywords their competitors are using to reach the first page. 
You should also review the type of content that your competitors are writing to identify if there are any topics that your business needs to cover when offering answers to customer and client questions. You can also keep track of competitors based on specific keywords that you hope to rank for to determine what type of content is currently working. Remember, Google's algorithms and rankings structure continues to change- just because a particular strategy is working now doesn't mean it will continue to do so in the future. 
Conclusion- How to Boost Your SEO in 5 Steps
Ready to take your business to the next level? Reliable digital marketing strategies can support the online visibility of your company to generate continuous traffic and lead flow. If you don't have the time to market your business personally, you may want to consider reaching out to a professional digital marketing agency. 
You have a story to tell. We want to help.
Let's create memorable content and reach tens of thousands of people.
The post How to Boost Your SEO in 5 Steps appeared first on GlobalOwls.