How to File a DBA in Ohio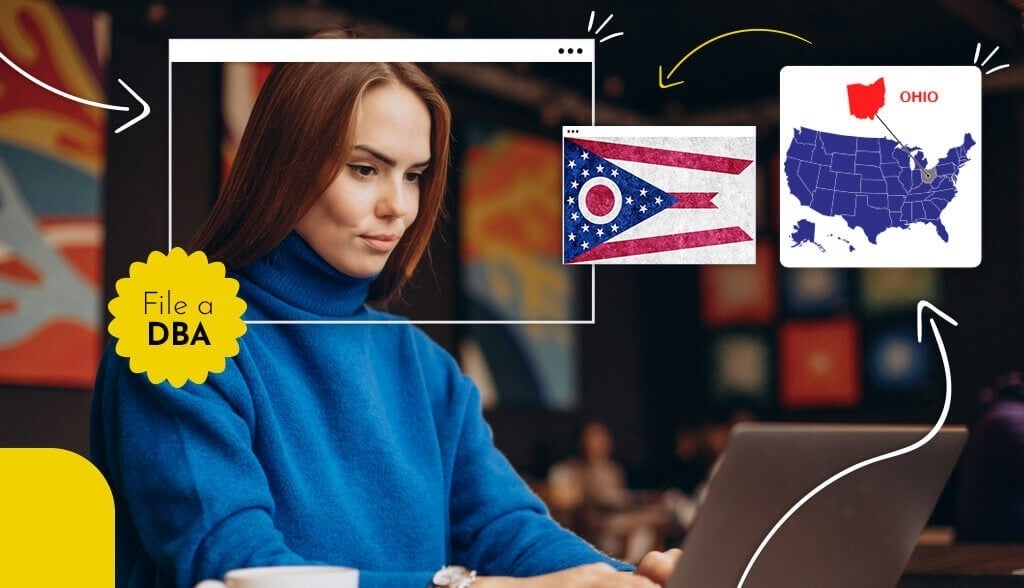 When you set up a business, you need to register it under its proper name. But you might also want to use another name for your company, too. That's where a DBA, or doing business as, name comes in. If you decided to start an LLC in Ohio and operate with your registered LLC name in the state, that's perfectly fine. However, a DBA can be put in place whether you're registered as an LLC or operating as a sole proprietorship. It lets you use one name for your parent company and another name for the business that your customers see. For example, your parent company might be Big Time Furniture Company, but you might do business as Bob's Family Mattress Store. You just need to set both of them up properly.
Obtaining a DBA name in Ohio doesn't have to be confusing, difficult or time-consuming. But if you're not sure how to find out if your chosen name is available, you might not know where to turn. You also want to make sure you file properly, so you can use your DBA with confidence. Here, you can find out everything you need to know about filing for a DBA in Ohio, so you can protect your business, use the name you want, and stay in compliance with your state's laws and regulations.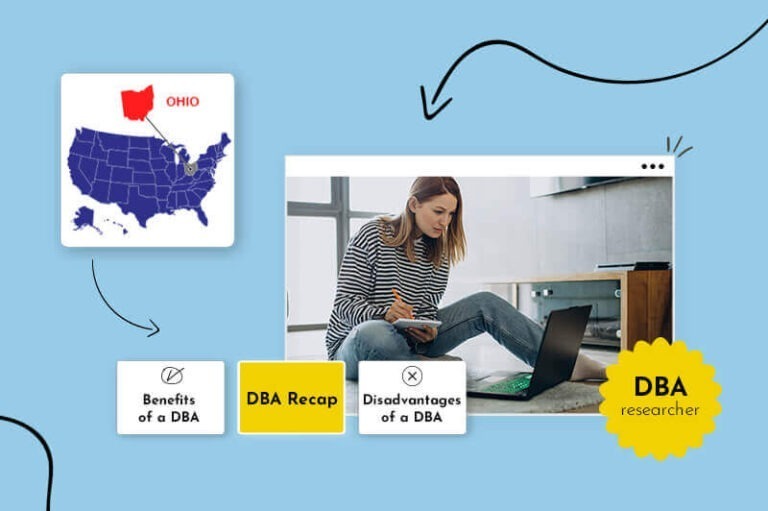 A DBA is a trading name you can use after you register it with the state of Ohio. It lets you keep a particular name for your company and then use a different one on your storefront, business cards, and so forth. One of the best things about a DBA is that it applies to all kinds of businesses. You can use it if you're a sole proprietor or have a partnership, and you can also use it if you have a limited liability company or a corporation. It's easy and convenient, and it lets you go by a name that works for your company and is easy for your customers.
There are some important benefits to a DBA. Among the most important is that it lets you have a business name registration even if you don't have a business entity. If Bob Jones wants to operate as Bob's Friendly Mattress Company, he can get a DBA in that name if it's not already in use. Then he can get set up and start selling mattresses to customers. He doesn't need to be a corporation or anything else to use the DBA name.
Another benefit of a DBA in Ohio is that there isn't any need for an employer identification number if you're a sole proprietor or you have a single-member LLC without any employees. Multi-member LLCs and other corporations that have employees will still need an EIN, but Bob and his mattress company as a sole proprietorship wouldn't. That makes it easy and convenient for anyone who's interested in getting a DBA but who might not want or need to open up a corporation or LLC and operate a larger business.
The biggest disadvantage of a DBA is that it's just a name. It isn't any kind of business entity, such as an LLC, so there's no liability protection granted with its use. If Bob's Friendly Mattress Company gets sued, owner Bob Jones will also be liable. He doesn't have the same kind of protection he would have if he formed an LLC and then let the LLC operate the company and file for the DBA. If you want protection from liability, you won't receive it by only choosing to have a DBA.
Is Having a DBA in Ohio a Must?
In short, no. You don't need to have a DBA to do business in Ohio. It's a completely optional decision that will depend on your business strategy and goals. If you want to use a name other than your company name, you'll need to file for a DBA. If you don't want to use a name other than the legal name of your company, there's no reason to file for a DBA. You would only be costing yourself unnecessary money and time.
When you file for a DBA in Ohio, there are some very specific things you have to do. Making sure you complete the right steps in the right order can make it a lot easier for you to get your DBA and get started with your business.
Ohio, like other states, has specific name requirements that you need to meet when you file for a DBA. For example, you can't use a business entity suffix in your trade name, such as LLC, Corp. or Incorporated, unless the business is actually registered with the state as that type of entity. You also can't have any kind of profanity in your DBA, including words that might be considered slurs against any religion, gender, heredity or ethnic group.
If you don't have prior approval from the Supervisor of Financial Institutions, you also can't use the words bank, banking, banker or trust or words that have a similar meaning, including words with these meanings in other languages. Words that make it appear that your business is connected with any kind of governmental agency are also out, because they can cause too much confusion. As long as you're avoiding these kinds of concerns, you can basically have whatever you want for a DBA name.
Begin with an Ohio assumed name search
When you want to use a DBA, the place to start is with an Ohio assumed name search. That lets you look and see what names are in use, so you can find one that's not already taken by another business. Since you can't use the same name another company or individual already does business under, you'll have to pick something else if your assumed name is being used already. Don't try to register your DBA until you've completed an assumed name search; this will help you avoid registration frustration.
The next step is actually registering your Ohio DBA. You can do that by mail or online, whichever is more convenient for your needs. When you fill out the application, you'll be asked for your new DBA name, along with information about your current business. That will include the business structure you have and whether you're filing for a trade name or a fictitious business name. You'll also be asked about the general nature of your business and the names and addresses of the business owners.
File online
The cost to file a DBA online in Ohio is $39. You can file online with the secretary of state by filing out the information and submitting it with your fee.
File by mail
When you file by mail, you'll submit your DBA form to the secretary of state at PO Box 670, Columbus, OH, 43216. The fee for filing by mail is the same as online: $39.
Consequences for operating with a DBA without registration
If you operate a business under a DBA and don't register that name with the state, you can get into trouble. The biggest issue is that you might not be able to file for any lawsuits, unpaid debts, or other legal or financial concerns on behalf of the business under the DBA name, because it's not considered a registered Ohio business. You don't want to end up losing out just because you didn't register. It's important, and it only takes a few minutes.
Because a DBA isn't a business structure, it doesn't change the way your company is set up. That means you won't have any additional tax concerns or advantages by choosing to use a DBA. It's solely for your own business interests or goals and doesn't provide any tax value or detriment.
Creating a business in Ohio can be a quick and easy process when you know what to do. That's also true of getting your DBA, since it's simple to fill out a form for the business name you want to use. You can even do it online if you don't want to mail it in. The cost is minimal, and you'll have protection if you need to use that name to try to collect a debt owed or file a lawsuit against a person or business who has wronged you.
This portion of our website is for informational purposes only. Tailor Brands is not a law firm, and none of the information on this website constitutes or is intended to convey legal advice. All statements, opinions, recommendations, and conclusions are solely the expression of the author and provided on an as-is basis. Accordingly, Tailor Brands is not responsible for the information and/or its accuracy or completeness.
The post How to File a DBA in Ohio appeared first on Tailor Brands.