It's here.  It's time.  Heck, it's past time.  You can stop holding your breathe, especially the purple person in the back.  No more waiting, you're a minute or two from reimagining and reinvigorating your fundraising copy.
Finally, objective scores for your fundraising copy.  Want to know, for sure, if your copy is Readable and has a good Story?  What about an overall Engagement Score?  And as important, specific, easy to follow guidance for editing to improve.
Copy Optimizer is the only science-based tool on the market aimed at increasing response.   Want better grammar or spelling?  Use Microsoft Word spell check.  Want higher response?  Use Copy Optimizer.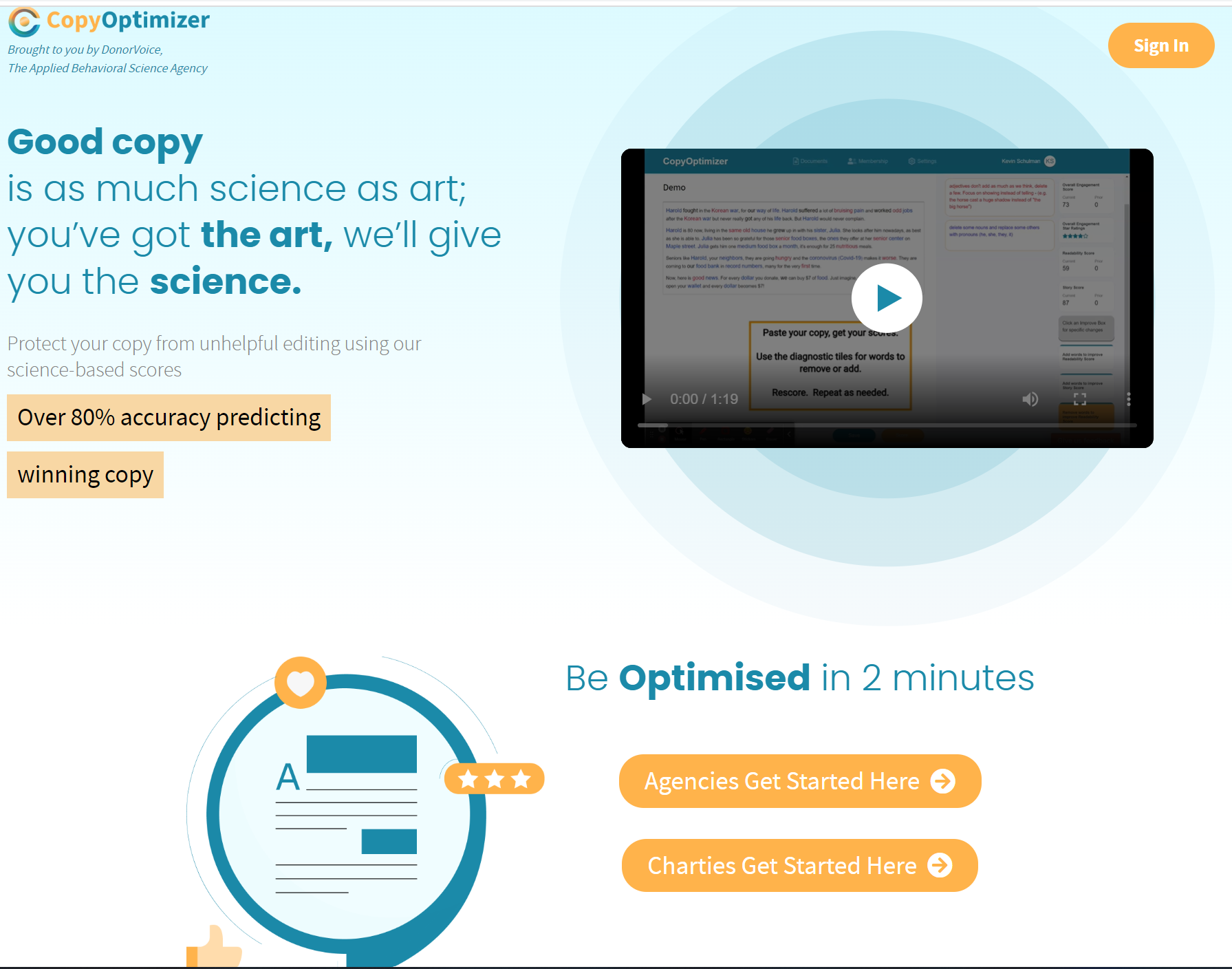 The fee?  It's so cheap it may as well be free.   And no contract, cancel anytime.  Watch the tutorial video, use the hover-over guidance to make improvements.  Hit the "Score" button and see your prior and new scores.
You'll find that your baseline scores grow quickly as you get more familiar with the parts of speech that have a science based linkage to better readability and story and those parts of speech that act as Readability kryptonite.
There is also a user feedback widget built in to the workspace so if you have issues or questions, just drop us a line.  What do you have to lose?  Nothing but better copy and higher response.
Kevin
P.S. Objective scores are your best defense against the dreaded copy committee and you're only minutes away from giving your creative the science it needs with Copy Optimizer.