How to Sell Online Without a Website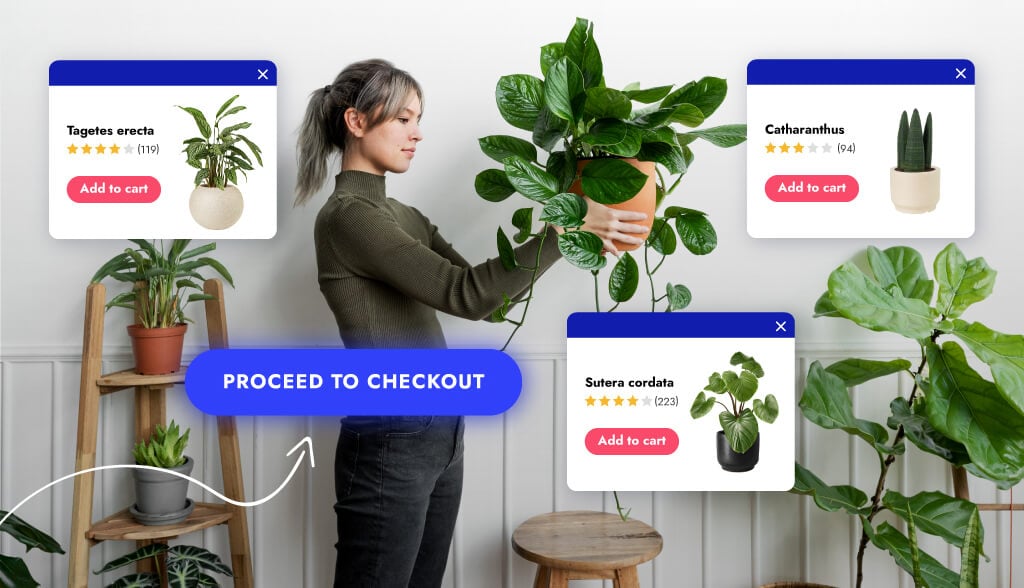 Why would a New York hot dog vendor be willing to pay $415,000 a year for a stand outside the Metropolitan Museum?
I'm sure you've guessed the answer: It's a great location!
The MET Museum has 5 million visitors every year (that's a lot of potential hot dog sales). That's pretty much the same concept as how you can sell online without a website.
You begin by positioning your business where you'll attract product-hungry customers. In e-commerce, it's known as "aligning your business with your target market."
Here's another question: Did you know that websites make lousy salespeople? Yep, a website's the equivalent of standing outside your brick and mortar store and pitching to uninterested people as they walk by. Not the best strategy. 
However, if you choose a location with a high number of visitors who want your product/service, you'll sell a lot of hot dogs! Those locations are prime real estate online platforms your target audience already uses to buy what you're selling. 
In this post, I'll cover all you need to know about selling online without a website. Let's get into it!
Selling Products Online Without a Website
Why does someone stop outside your brick-and-mortar store and consider buying your product? Most likely because they need it. But you gained their attention by choosing a good location and putting up a sign.
Then your sales strategy kicks in (online this is called a sales funnel) and you convert them from consumer to customer.
Your store's sales funnel could include a carefully planned layout, eye-catching displays, seasonal must-haves, and product value. Not forgetting, of course, your professionalism and charisma as a salesperson.
 Selling your business online without a website works the same way.
You align your products with your target audience's attention by using marketing platforms and sales strategies that ensure you're in the perfect location, such as:
I'll talk about each of these points later on in the post. 
Now, I understand if the mention of social media, affiliate marketing, and Amazon has you scratching your head. It sounds a lot more confusing than it is and I'll walk you through it. 
Also, it's easier than you might think and you can do it from your smart device without ever leaving your store/home!
 The first strategy you should consider using to sell your business online without a website is a marketplace.
Here's how it works:
How to Sell Products Online Using Marketplaces
Amazon, eBay, and Etsy are all online advertising marketplaces for selling products. Each platform generates millions of monthly visitors eagerly searching for products to buy.
Many customers already have their credit cards at the ready and shipping address details pre-registered. 
These marketplaces work exceptionally well for small business owners like you who want to sell online without a website because they have brand recognition, meaning consumers trust them.
The first marketplace choice is a platform with 300 million daily users and ships 66,000 orders per day in the US alone. Yep, Amazon.
Amazon is the perfect platform for businesses selling multiple units of the same product.
For example:
A bedding store in Tennessee selling Marvel-themed children's duvet covers or orthopedic pillows. An electrical store in NYC specializing in cinema-size flat-screen TVs. Or a cookware store in Philadelphia with a range of non-Teflon pots and pans.
Listings are advertisements containing your product image, description, other people's comments, and reviews.
Amazon listings work incredibly well for generating high volumes of singular product sales because the more sales you make, the more reviews you'll likely receive and the higher you'll climb in the page rankings. 
Which is the equivalent of prime commercial real estate in your town or city.  
How to open your Amazon account
Amazon understands many sellers aren't tech-savvy, so they provide detailed instructions every step of the way.
To set up an account, go to the "how to start selling on Amazon" page, where you'll learn about opening an account, creating your product listing, and how to attract customers.
Once you finish reading, you'll see an orange button saying "sign up"—press it.
How much does it cost to sell on Amazon?
Amazon offers an individual plan charging $0.99 every time you sell a product.And a professional plan costs $39.99 per month, regardless of how many items you sell.
My advice is to think big and use a professional plan.
How to ship products using Amazon
You can ship products yourself or send them to Amazon, where they'll store and ship them for you; this is called FBA, or fulfillment by Amazon.
Your next option might not have the sales volume of Amazon, but it could be the perfect solution for you. I'll explain why:
eBay suits businesses selling a high volume of one product or a range of products. 
For example:
You could sell individual motorcycle parts at a fixed price or the entire motorcycle in an auction. But you can also sell large quantities of the same products, making it a top-rated sales channel for those wanting to sell products online without a website.
So, if you've got a storage of mixed pots and pans or 10,000 hula hoops you'd like to sell, eBay's the platform for you.
How to open your eBay account:
All you need to start selling on eBay is an email account and a payment method customers can use to buy your products, such as PayPal, a credit card or debit card, Apple or Google Pay.
But eBay provides you with something Amazon doesn't: An online shop! 
Unlike Amazon where you have to create a separate listing for all your products, you can advertise all your merchandise from one page with eBay.
eBay shop is an excellent strategy for anyone new to ecommerce because you can use personalized branding, ensuring you stand out from the crowd, and they also walk you through the entire process.
ow much does it cost to sell on eBay?
It's free to list up to 250 items per month; after that, you pay a $0.35 insertion fee per listing.
Either way, if your product sells, eBay keeps 12.55% of the sale price, plus $0.30 per order fee.
eBay also offers a range of store subscriptions and benefits, reducing sales costs for those selling a higher volume of products.
How to ship products using eBay
With eBay, you are responsible for shipping your products. However, eBay partners with UPS, the United States Postal Service, and FedEx. Using them lets you add shipping costs to your eBay listing and print out shipping labels from your computer.
But what if you sell handmade or commercially bought arts and crafts?
The following marketing platform provides you with an excellent opportunity to sell your products online without a website, and it's loved the world over.
Let's take a close look and find out more
Etsy is the number one e-commerce platform for selling craft supplies, artistic goods, and vintage items people won't usually find in a traditional online store.
It's a hybrid platform, combining the approach of an art fair with a commercial marketplace like eBay.
And it's the perfect online marketplace for full or part-time store owners wanting to reach a wider audience without needing to build a website.
How to open your Esty account
It's easy to open an Etsy store. Go to Etsy.com, fill out the registration form, and use your email address to create an account.
Then check your email inbox for a confirmation email from [email protected] and follow the instructions. 
How Esty product listings work
Etsy differs from Amazon and eBay because a single listing can contain multiple products.
I'll explain:
Suppose you sell a singular product like hats in various colors. With Etsy, you can advertise your entire range under the one product listing, and people can choose the color they like most.
How much does it cost to sell on Etsy?
It costs $0.20 to set up your Etsy account and list an item.  Once your item sells, Etsy charges a 5% transaction fee on the sale price.
Etsy shipping works similar to eBay. You can use their partnered shipping agents (USPS, FedEx, or Canada Post) and print shipping labels from your computer.
Congratulations! You've just learned how to sell your business online without a website and reach a combined audience of almost 3 billion monthly visitors.
But stay with me because next we'll look at how to reach an even bigger audience. And chances are you might already be familiar with it!
How to Sell Products Online Using Social Media
You only need to use 2 social media platforms to have a potential audience of 3.85 billion people. I'll give you a second to wrap your head around those insanely high numbers.
And get this: Both platforms are connected, so they go together like peanut butter and jelly, making it deliciously easy to sell your business online without a website.
What am I talking about? Facebook and Instagram, of course.
But before we look at the how, let's talk about the why:
What are the benefits of selling via social media?
I can tell you from experience, making sales while you sleep is a game-changer, and once you start, you'll never want to stop.
Okay, let's find out how.
How do you start selling on social media?
All you need is a social media account, beautiful product images, captivating descriptions, and a payment gateway (a way of taking online payments).
We'll look at Facebook first because you need an account to sell on Instagram. 
How to sell products on Facebook without a website
With 1.82 billion daily active users, Facebook is the world's most popular social network, and any brick-and-mortar store can take advantage of it by starting a Facebook business page.
Once you've created your Facebook business page, you can open a Facebook shop for free! 
Using Facebook Shops for ecommerce
With Facebook Shops, you can sell products on Facebook and Instagram. Visitors can browse your products and make purchases. You can also customize your shop with a cover image reflecting your brand, instantly promoting your business to a global audience 24/7.
How to set up your Facebook shop
Facebook provides an easy-to-follow guide on how to open a Facebook shop.
The main decision you need to make is choosing one of Facebook's 3 checkout options and how customers will complete their purchase:
Your checkout options are
1. On Facebook – Only available for US businesses, and you'll need a US current account and business address
2. Via Messenger or WhatsApp – This option directs customers to message your business to complete their purchase
3. Or via your website – If you ever feel the need to build one
As you don't have a website, "Via Messenger or WhatsApp" is your option. But you'll need to create a way to process payments and fulfill orders, such as PayPal or a bank transfer.
How much does it cost to sell on Facebook?
Facebook charges a 5% transaction fee or $0.40 for items $8.00 or less.
But what if you don't want to set up a Facebook shop? Not a problem; now Instagram comes into play:
How to sell on Instagram without a website
Instagram is a highly visual platform, meaning it's perfect for promoting beautiful images of your physical products.
And it has over 1 billion monthly users, many of whom purchase products directly from brick-and-mortar stores via the platform. Making it an excellent opportunity for anyone wanting to sell their business online without a website.
How to use Instagram for ecommerce:
Instagram enables business owners to sell products directly from the platform using  shoppable posts. Shoppable posts are product images with price tags and short descriptions.
Interested visitors then browse your posts and click the price tag, redirecting them to your catalog and product description page. People then click to buy, using whatever payment gateway you've implemented. 
How to set up Instagram shopping posts
It's quick and easy to open an Instagram business account:
1. Create your business page
2. Post photos of your products
3. Use the information caption provided to describe your product
4. Inform shoppers how they can make a purchase and pay for your product
How to simplify receiving payments on Instagram
If you're a US-based business, Instagram checkout enables shoppers to buy directly within the Instagram app, simplifying the process of getting paid.
How much does it cost to sell on Instagram?
Absolutely nothing, it's free for now!
Other Methods to Sell Products Online
Okay, you've now got 5 excellent ways to sell your business products online without a website.
But what if the mere thought of a Facebook business page, Amazon listings, hashtags, and payment gateways is too much for you?
Do you give up on the idea of selling products online without a website? You could, but you don't have to. Read on and find out how others can sell your products for you:
How to use affiliate marketers to sell your products
Affiliate marketers promote other businesses products in return for a commission for each sale made.
It's a popular strategy to drive online sales and increase your revenue without a website. And can be highly beneficial to the affiliate marketer and the business owner.
Using an affiliate marketer is a simple process.
Simply choose the products you'd like to sell and can afford to pay a commission on. Then research affiliate marketers who've got an established presence in your market niche. I'll tell you how next.
Firstly, always be clear about the terms of your affiliate program (how much you're willing to pay and how you'll pay) and sign a contract up front. There are several ways to find affiliates:
1. Work with an affiliate recruitment agency – These agencies live and breathe finding and recruiting affiliates for brands. 
2. Join affiliate networks and directories – Join popular affiliate networks like ShareASale, ClickBank, or CommissionJunction, and affiliates will find you.  
3. Influencers – Influencers are people with strong online followership based on their expertise or popularity in a specific niche and can be found on social media platforms like Twitter, Facebook, YouTube, Instagram, Snapchat, etc.
4. Niche blogs – Using an established blog relevant to your niche is a great way to promote products directly to interested consumers.
The best payment strategy for business owners is the pay-per-sale option, meaning a commission is paid for each product sold.
Speaking of the commission, the better the affiliate, the more commission you'll pay, and the more you're willing to pay, the better the affiliate you'll attract.
Commissions vary by industry, averaging between 1% and 70%! So do your research before settling on a commission rate.
Before looking at the last way to sell your business online without a website, let me ask you a question: Have you ever thought of scaling up your operation and letting others do the selling for you?
If that interests you, our last strategy could be the one you need! 
How to sell products online wholesale
Many brick-and-mortar business owners use a wholesale company to purchase their products, and if that's you, this strategy might not work (it depends on the markup, which is the difference between the selling price of a good or service and cost).
However, if you make your products, such as handmade jewelry, clothing, and food and beverage, selling them to other retailers with an established online presence could seriously increase your revenue.  
To start a wholesale channel, first ensure you've got a reasonable margin between product development, wholesale, and retail price because most retailers like to make a 50% markup. Markup is the difference between the selling price of a good or service and cost.
So, if your manufacturing cost is $5 per unit and your wholesale price is $10, the retailer will need to charge $20. 
To ensure a reasonable margin, you have to establish an average retail price for your products. Research online marketing platforms such as Amazon, eBay, Etsy, social media, and independent online stores. Then work backward and deduct all your manufacturing costs.
Is there enough of a profit margin? If so, it's time to find the perfect retailers.
How to find and sell to other retailers
While researching the retail sale price, make a list of any businesses that fit your criteria. Then contact them by phone and arrange to send a sample.
Once you've found a suitable seller, ensure you pre-agree and sign a contract covering stock product agreements, such as wholesale and retail price points, supply quantities, and delivery/return logistics and costs.
Well, that's a wrap on how to sell your business online without a website.
But before you go, let me ask you:
Do you Need a Website to Sell Online?
Now you know how to sell online without a website. 
And listen, at first, it might all look and sound like a foreign language, and using the platforms might  drive you a little nuts getting used to it. (I know, I'm a physical store guy, and I've used most of them.)
But believe me, when you choose a strategy that suits your business, learn what's required and implement it one step at a time, your online sales could soon be worth more than your physical ones, even while you sleep!
So, which strategy are you going to use to sell your business online without a website?
Good luck! 
This portion of our website is for informational purposes only. The content is not legal advice. All statements, opinions, recommendations, and conclusions are solely the expression of the author and provided on an as-is basis. Accordingly, Tailor Brands is not responsible for the information as well as has not been evaluated the accuracy and/or completeness of the information.
The post How to Sell Online Without a Website appeared first on Tailor Brands.