Reading Time:
6
minutes
When it comes to Magento vs WooCommerce, it's difficult to pick a clear winner since both are incredibly powerful and each has unique benefits. Nevertheless, it helps to have an in-depth comparison of these two incredibly popular ecommerce platforms.
By the end of this article, you'll have a good appreciation of the two and have enough information to select the best ecommerce platform based on the unique needs of your business.
No matter which platform you choose, you can automate your marketing and effortlessly provide excellent customer experiences with Omnisend. 
Magento vs WooCommerce
WooCommerce vs Shopify vs Magento, the three ecommerce platforms that are often pitted against each other. Although Shopify is incredibly popular for a good reason, this comparison focuses on Magento vs WooCommerce as these two are both open-source platforms, while Shopify has only paid plans.
Magento is a PHP-based ecommerce platform that was first released in 2008. Its development was spearheaded by Varien but it was acquired by Adobe in 2018. Currently, Magento is used by 9% of ecommerce websites.
That may not seem like a remarkable figure. But when you consider the value of brands that use Magento (e.g., Carters, Thrifty, Bed Bath & Beyond), it's clear that this is a popular choice for established companies with significant sales revenue.
On the other hand, WooCommerce is the most dominant platform with 28% of ecommerce websites using it. This is true despite being a younger platform, having launched only in 2011. Nevertheless, its market share isn't really surprising since WooCommerce is the ecommerce plugin for WordPress, the platform used by 64.7% of the world's CMSes.
WooCommerce vs. Magento in-depth comparison
Market share or brand popularity isn't enough to make an informed decision about your own ecommerce store. It's crucial to break down the advantages and disadvantages of each platform and identify your most important considerations.
Here are some of the most important deciding factors including a Magento vs WooCommerce comparison for each.
Features
Both Magento and WooCommerce allow you to do practically the same thing. They are platforms on which you can build and manage ecommerce stores. But while both allow an unlimited number of products, Magento offers more sophisticated inventory and order management systems. 
Even if WooCommerce is perfectly scalable, Magento is the superior choice for businesses with large inventories that require complex cataloging systems.
Additionally, unlike WooCommerce, Magento offers robust multi-store management features. It enables you to create and manage multiple product catalogs and operate several stores using the same admin panel. 
This diagram is an excellent example of how Magento enables you to manage inventory systems from various sources and sold on various sales channels.
All that being said, whatever each platform lacks out of the box can usually be addressed through plugins and extensions.
Performance
Website availability and speed directly affect user experience, which impacts your conversion rate. According to research by Portent, the ideal load time for ecommerce stores is less than two seconds. Beyond that, conversion rates drop drastically. 
For mobile, speed is even more critical as conversion rates can drop by up to 20% because of a mere one-second delay.
Website availability is high for both Magento and WooCommerce, which means you can rely on both to keep downtimes at a minimum. However, a Magento vs WooCommerce comparison on average response times shows that Magento sites are faster where it counts: on the home page and on the shopping cart page. 
According to research by Quanta, the average loading time for the home page on Magento is 0.73 seconds while WooCommerce takes 0.99 seconds. For shopping cart pages, the average Magento loading time is 0.57 while WooCommerce sites take 1.32 seconds.
Pricing
Comparing Magneto vs WooCommerce pricing is tricky because costs vary greatly depending on the features you need for your website. Although Magento has a freemium business model, both WooCommerce and the basic Magento Community Edition are free. 
For both platforms, you need to consider the costs of your domain name, hosting, and web design & development. Development rates for both depend mainly on experience, but WordPress developers typically charge less than Magento specialists. Nevertheless, these basic costs don't vary too much between the two.
Where costs differ significantly between Magento and WooCommerce is customization. You'll likely need much more than the basic ecommerce platform to cover your store's layout & design, payment processing, marketing campaign management, and other custom functionalities.
With both options, the cost of extensions can quickly pile up. While there's a significant number of free Magento extensions, WooCommerce gives you access to WordPress' massive menu of free plugins. This often makes it less expensive to develop your store on WooCommerce than Magento.
Ease of use
Evaluating WooCommerce vs Magento ease of use requires you to consider two phases: the development phase and the management phase.
There's widespread agreement that developing a WooCommerce store is much easier for the general public (i.e., non-developers) than Magento. So, if you plan on building your own ecommerce store, you're likely going to find WooCommerce easier to build on, especially if you're already familiar with WordPress.
If you're going to have your website made, however, both platforms will give you access to an equally robust and easy-to-use CMS that will help you run all aspects of your online business.
Apps/plugins/integrations
Comparing Magento vs WooCommerce integrations is essential if you need many additional features for your ecommerce store. This might include SaaS products for SEO, marketing, payment processing, and similar tools to help you run your business.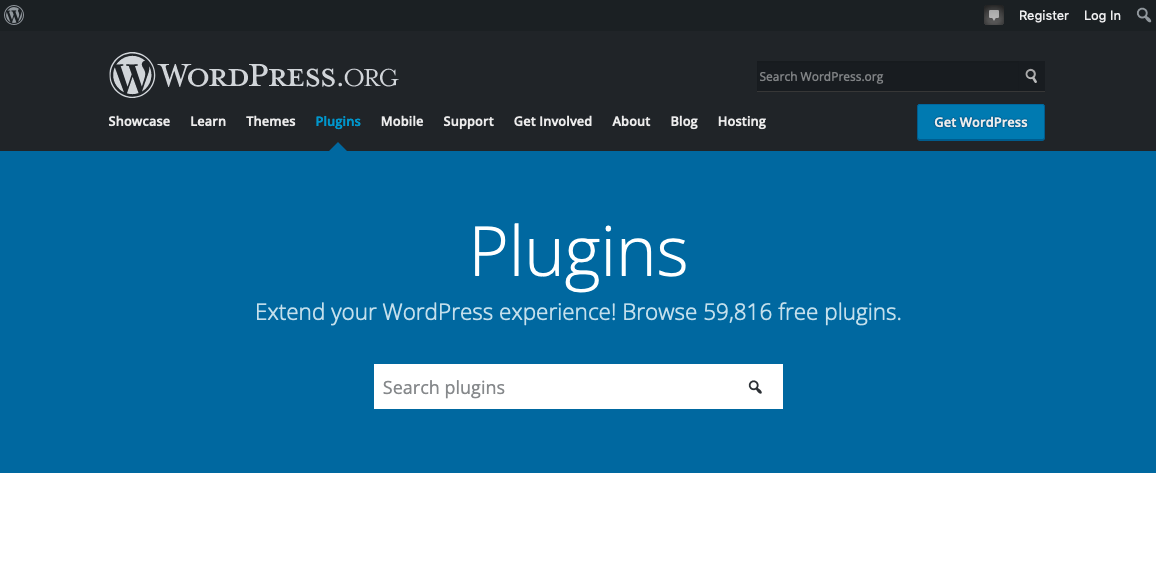 Going by sheer numbers, WooCommerce is the clear winner. It gives you access to over 700 official WooCommerce extensions and almost 60,000 free WordPress plugins. In contrast, there are fewer than 4,000 Magento extensions and fewer than 1,100 of them are free.
Nevertheless, the total number of available plugins and extensions might not matter to you as long as what you need is available. So, identifying your requirements is critical before selecting a platform. Thankfully, many services that are available on WooCommerce also have versions for Magento.
For example, Omnisend's SMS & email marketing automation platform is available as a WooCommerce plugin as well as a Magento extension. More often than not, the more popular services can be integrated into your website no matter which platform you choose.
Themes and templates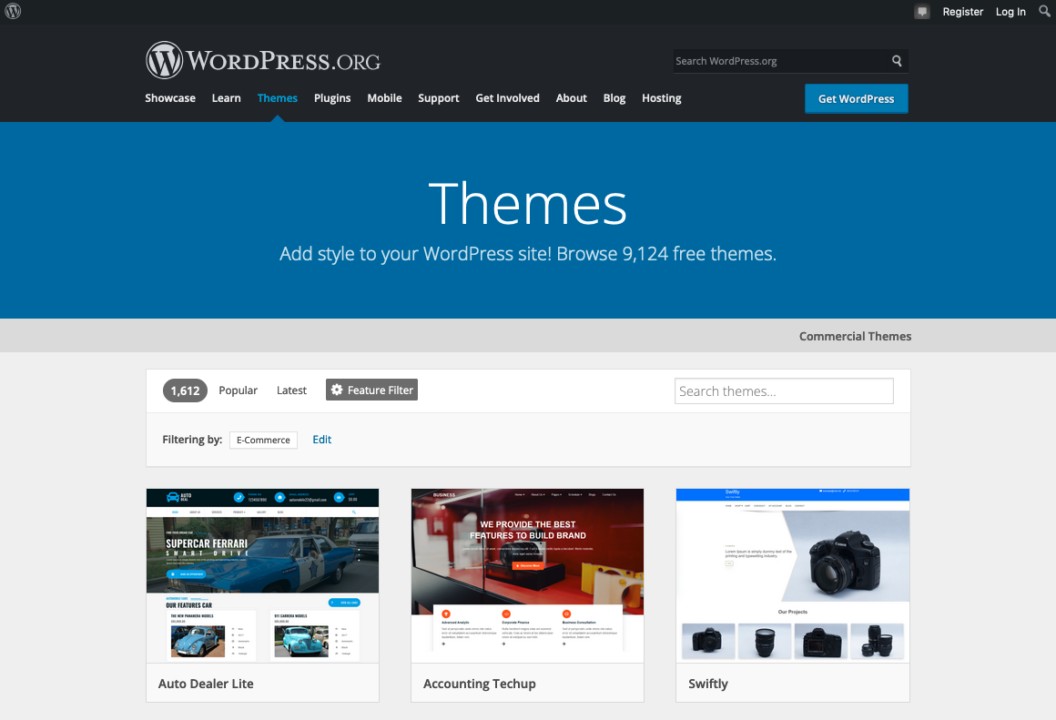 WordPress offers over 9,000 free themes, more than 1,600 of which are specifically designed for ecommerce. That gives WooCommerce an immediate advantage. You'll find that there are also many other sources of WooCommerce themes that are fully customizable and responsive right out of the box.
In contrast, there are only six official Magento themes and only two are free. Nevertheless, a professional Magento developer should be able to implement the design and layout you need regardless of theme availability. 
Additionally, there are sites like Themeforest where you can find even more ecommerce templates to purchase. 
Security
Website security is a big part of building a good brand reputation, encouraging shoppers to buy, and maintaining the loyalty of your customers. Additionally, good security helps you prevent financial losses from fraud.
Both WooCommerce and Magento have good enough security to keep your online store safe and protect your customers' sensitive information. However, Magento takes security much more seriously, releasing patches periodically to ensure that your website is protected by the latest technology. 
Wrap up
The Magento vs WooCommerce debate is a tough one because neither of the two is the universally better option. If you're just starting out and are eager to build your own store, you'll definitely benefit from WooCommerce's ease of use and vast availability of themes and plugins.
However, if you're looking to create an ecommerce platform for an existing enterprise, or you predict the need to scale up very quickly, Magento is the better bet. You'll benefit from the multi-store capacity and robust product and order management systems. Additionally, the level of security Magento provides is more appropriate for larger businesses.
Once your ecommerce store is up, you'll need an effective way to reach your target audiences. Omnisend enables you to efficiently generate revenue by automating your marketing campaigns. Start free to see how it can help increase your sales (but not your workload).
Get started with Omnisend today & drive sales on autopilot with pre-built automation workflows
The post Magento vs WooCommerce: An in-depth comparison appeared first on Omnisend Blog.