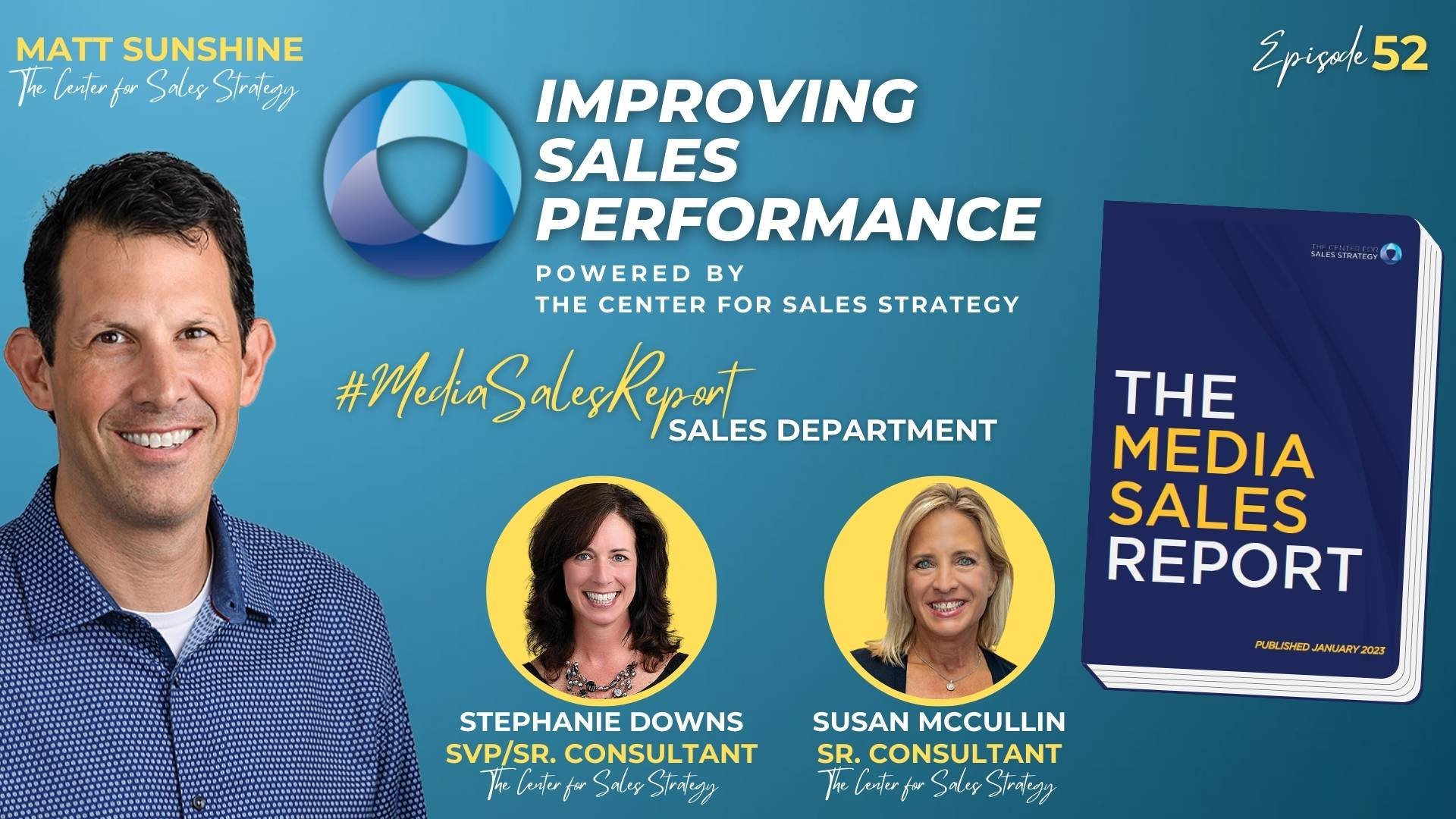 This season on Improving Sales Performance, we're analyzing the findings from our latest Media Sales Report. With data collected from surveys conducted in Q4 of last year, the responses from sales managers and salespeople alike will help us chart a solid path forward through the media sales landscape.     
In each episode, Matt is joined by a rolling roster of outstanding experts from our team here at The Center for Sales Strategy.   
 
Here, Matt breaks down the Sales Department Section of the Media Sales Report with SVP/Senior Consultant Stephanie Downs and Senior Consultant Susan McCullin.  
 
Together, Stephanie and Susan give their insightful takes on some top questions that arise from the report, like: 
Why does recruitment continue to be one of the hardest parts of a sales manager's job?

 

Why does the average size of sales teams seem to be shrinking?

 

With recruitment being a perpetual sore spot, how should sales managers maximize the performance of their small staff while also trying to find and hire new talent?