With the launch of its new 'Live Boricua' campaign, the team hopes to highlight the cultural richness of an often-overlooked travel destination.
For the team behind Discover Puerto Rico, it's always been a challenge to educate consumers about the island's unique travel offerings.
"As a territory of the U.S., there is an inherent challenge that I think has been in place for a long time, which is just educating people on the U.S. mainland that Puerto Rico is part of the U.S.," explains Leah Chandler, CMO for Discover Puerto Rico.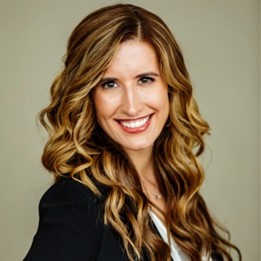 And that's a missed opportunity in the luxury travel market, where visitors can avoid the hassle of getting a passport and exchanging currency to simply sit on a beach.
"They think there's a lot of barriers to entry when in fact traveling to Puerto Rico is super accessible and easy with over 200 direct flights a day," Chandler says. That's the challenge that faces the comms team, even more so than the need to rebuild trust and identity for an island that has come to be known by its devastating losses during recent hurricanes.
The keys to audience education are continuity and innovation, says Chandler.
Chandler says continuity is shown by stressing the message about Puerto Rico's accessibility in every piece of communication the team creates, from press releases to TV ads. For instance, every TV spot has a stamp that reminds viewers "no passport required."
Rebranding an island
Puerto Rico has always been a bit of an underdog in the destination marketing game, Chandler says. Apart from confusion over its American status, Puerto Rico has also had more than its fair share of crises.
Whether you look at the effects of Hurricane Maria, where island residents were without power for months, or devastating earthquakes— not to mention a global pandemic — the travel destination needed a fresh start.
While working to bring Puerto Rico to new audiences, the team was simultaneously looking to update the crisis playbook — a familiar endeavor for communicators in 2022.
Discover Puerto Rico is a fairly new marketing office, opened in 2018. The good news when the office launched was that most consumers didn't have a negative view of the island. They mostly just didn't have much knowledge of the island and its offerings at all.
"Puerto Rico was sort of a shoulder shrug for the consumers that we were testing," says Chandler.
But the island was also unprepared should a new crisis hit. There wasn't an official crisis comms playbook for the tourism industry in Puerto Rico before Discover Puerto Rico's launch in 2018. Creating that playbook was the second big undertaking for Chandler and her team after doing market research about consumers and their knowledge of the island.
"It really is a Bible for us," Chandler says. "I think we have 25 scenarios, from natural disasters like hurricanes and earthquakes to shark bites and bomb threats. It is something that we take very seriously."
And Chandler maintains a good crisis playbook should never live on the shelf for too long, even if you don't have a reason to use it.
"It's something we kind of live and breathe," she says. And because the team was constantly working on their playbook, they were more prepared for COVID-19 than some.
"Because of the impact of Zika in 2015 and 2016, we actually had an air pathogen play in our playbook," says Chandler. "We had a plan for airborne illness and contagion that we were able to immediately pull."
The pandemic was still unprecedented, she agrees, but having that chapter in the playbook allowed her team to get a head start and move faster when the crisis first started to disrupt travel in 2020.
Getting creative
And as an underdog, Chandler says her team was forced to work smarter than other destination travel operations.
"We've really have to push on innovation and make sure that we're bringing concepts to the table to reach people in unique ways and really disrupt the regular tourism advertising sea of sameness," she says.
One example of innovation is the activation around its campaign "Sunshine to Spare." Working with PR agency Ketchum, the team looked to leverage the sunshine and warmth of Puerto Rico into a recognizable brand.
"We partnered with a climatologist at the University of Puerto Rico, who actually helped measure the sunlight in Puerto Rico and assign a value to it that we were able to derive into our own unique color," explains Chandler. That color was then branded by Pantone.
Now with its signature color, Puerto Rico can enter conversations that aren't specifically about travel to the Caribbean. Perhaps a consumer wants to choose the color of the Puerto Rican sunset for a special room. The color also appeared at New York Fashion Week through a partnership with designer Christian Cowan.
Live Boricua
In its latest campaign, Discover Puerto Rico is hoping to set itself apart form other travel destinations by highlighting what it sees as its best competitive advantage: its culture.
The campaign, which it calls "Live Boricua," hopes to highlight the special mix of African, Native American and Spanish heritage that defines Puerto Rico. (Boricua is a word for someone of Puerto Rocan birth or descent.)
The campaign also marks a return to normal operations for Discover Puerto Rico after years of pandemic crisis response.
"We are kind of getting back to basics," says Chandler.
"The essence of Live Boricua means to 'live like us,' and promises a deeper and more meaningful experience for travelers," says Jean Paul Polo, Emmy-award-winning director of creative strategy for Discover Puerto Rico. "It was incredible to work with fellow Boricuas, from renowned director Mariem Pérez Riera and award-winning still photographer Steph Segarra to my colleagues at Discover Puerto Rico and the local talent we cast as this is our moment to define what it means to experience our way of life and have it become part of the everyday vernacular outside of the Island."
And the tag line "Live Boricua" offers yet another opportunity for educating a target audience. The term "Boricua" is familiar to Puerto Ricans and the diaspora that still have strong ties to the island. "They know what Boricua means and, and their hearts are filled with pride when they hear it," says Chandler.
For those who aren't familiar with the term, it's an opportunity to be introduced to something new, while still holding onto some of the expected parts of the pitch: the white sand beaches and the colorful iced beverages.
To reach these two audiences, the team is executing a two-pronged strategy. For markets that need less of an introduction to Puerto Rico — New York, Orlando or Miami — the Puerto Rican culture will be proudly on display. And for audiences that are still learning that the island exists, the campaign will have more of a traditional destination marketing feel with images of beaches and the expected Caribbean vacation panorama.
But soon, those markets too will be introduced to the Boricua lifestyle. For Chandler and her team, the hope is one day that everyone will know exactly where Puerto Rico is and can't resist the urge to "Live Boricua."
The post Member exclusive: How Discover Puerto Rico is educating audiences about island heritage appeared first on PR Daily.