Did you know over 81% of consumers try new products just because the product packaging caught their eye? As product unboxing videos on social channels like youtube and Instagram is growing every year, it is pretty evident that product packaging is one of the prime purchasing factors for a consumer. According to research, 72% of American consumers state that the product's packaging has a massive impact on their decision on whether to purchase a product or not.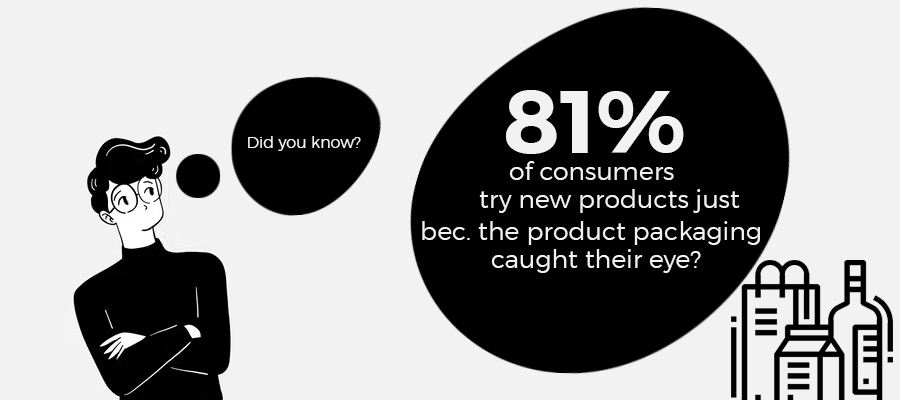 A high-quality branded packaging can typically turn any ordinary product into extraordinary. If you require your brand to stand out, you need to invest in a premium packaging experience for the consumers. That's only possible by approaching a professional packaging design agency that has a tremendous experience in the industry and has the potential to create fantastic packaging designs for brands or products.
There are different aspects to building a memorable unboxing experience. Let's dive deeper into how your product packaging contributes to sales count and some essential elements that should add to make your brand look, feel and smell premium to your consumers!
What is a Product Unboxing Experience?
Your product unboxing experience is your brand's first impression when it reaches the customer. Opening a package even when you know what's inside is almost like an adventure.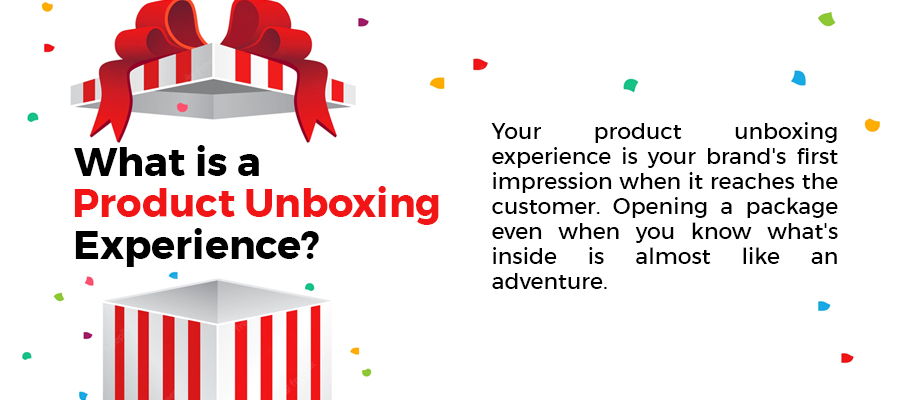 With a 100% open rate, this marketing strategy, if done right, can have a great potential to eventually bring your brand in front of other countless consumers if they consider recording the unboxing experience and sharing it with their friends and followers. Many unboxing experiences are followed with a review of the products inside it, allowing viewers to make informed decisions on their purchases.
Even though it seems like a straightforward concept, this is one such strategy that numerous brands on video-sharing platforms commonly used to enhance customer satisfaction and experience.
Why does the Unboxing Experience matter to Brand in 2022?
Many brands think that a quality unboxing experience is only for luxury or fashion brands, but that isn't necessarily true. About 60% of online shoppers prefer to share an image of their purchase if it comes in an attractive branded packaging.

As discussed before, an unboxing experience is a deeply rooted purposeful marketing strategy that has a maximum chance of success.
Suppose you want your products to go viral across social media channels by consumers sharing images and videos of unboxing your products. In that case, you need to invest more in packaging and develop a design that stands out in the market. The unboxing experience is apparently the last impression that leaves them wanting to purchase your product again.
How can a brand put effort into designing the perfect unboxing experience?
An excellent unboxing experience comprises uniqueness, creativity, and luxury. As a brand owner, you cannot simply choose to invest in cheap packaging materials and expect it to make the experience memorable.
If you want to start designing the perfect unboxing experience, you must invest in the best quality packaging materials and give life to your packaging designs.
Most brands rely on product packaging companies like DesignerPeople, who usually care about crafting the brand packaging intricacies that align with their business. Since there is no one-size-fits-all in product packaging, you need to choose a product packaging company that can customise everything according to your brand values and objectives.
9 elements required for a Great Unboxing Experience in Packaging Design
There is never a strict rule in creating a superior unboxing experience for your consumers. However, certain aspects are widely used by both Indian and international brands that contribute to consumer satisfaction and enthusiasm. Let's dive into the nine essential elements required for a great unboxing experience in packaging design.
Your product packaging should be unique to your brand. It is the primary reason your product packaging should talk about your brand story.
Sometimes you might have a particular incident that inspired you to build this brand? Print it in your product packaging with good designing skills.
It is another critical reason we always recommend choosing product packaging designing experts. They will help you bring out the authentic brand story in the most unique and captivating manner through your packaging.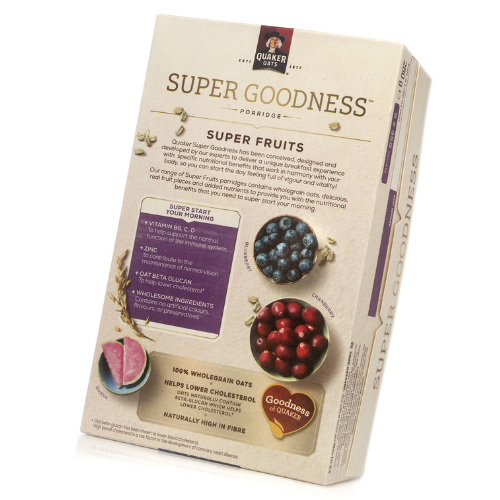 Source:https://www.pinterest.co.uk/pin/7318418132808349/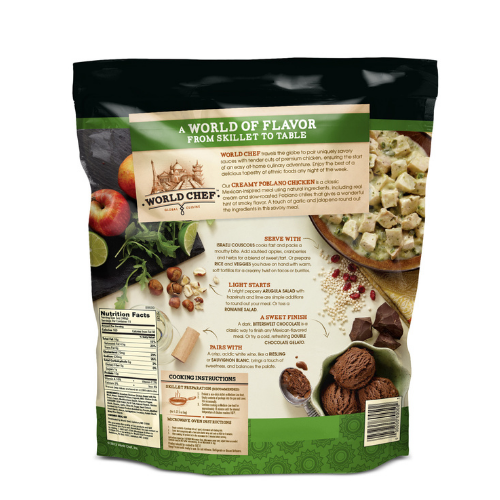 Source:https://www.pinterest.co.uk/pin/90564642497329880/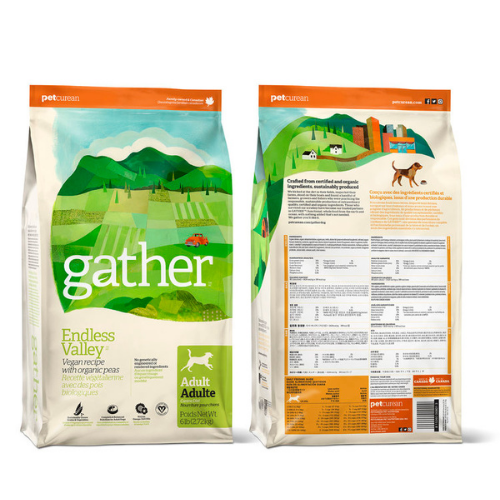 Source:https://www.darrenbooth.com/illustration#/gather/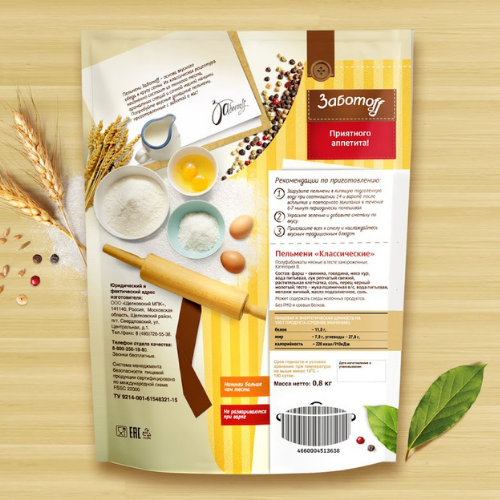 Source:https://www.pinterest.co.uk/pin/34621490875557540/
On the verge of building a memorable brand experience, don't just make the process of opening the packaging complex. Nobody likes to spend more than 3-5 seconds just opening the package they received. Anything longer will eventually kill their excitement and enthusiasm for receiving the product.
Thus, irrespective of how unique and creative you get with your product packaging, make it easy to open for the consumers.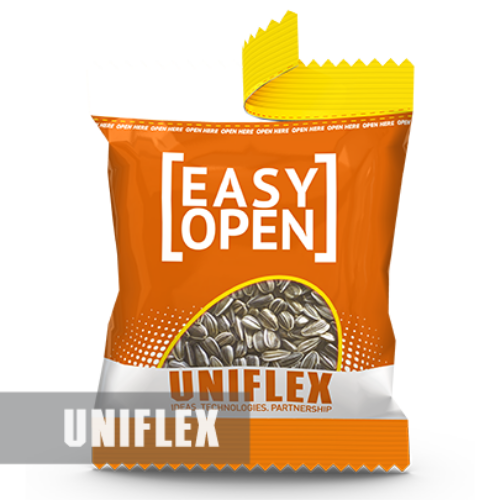 Source:https://uniflexpackaging.eu/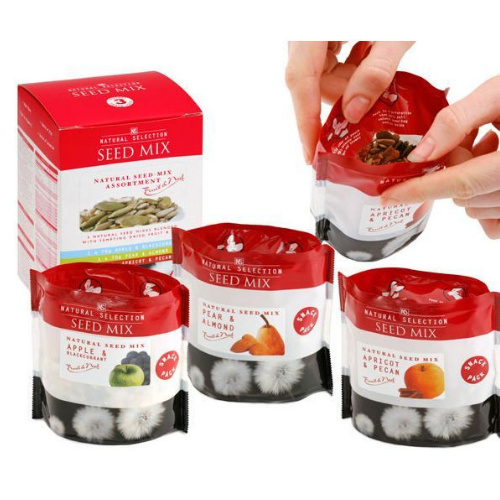 Source:https://uniflexpackaging.eu/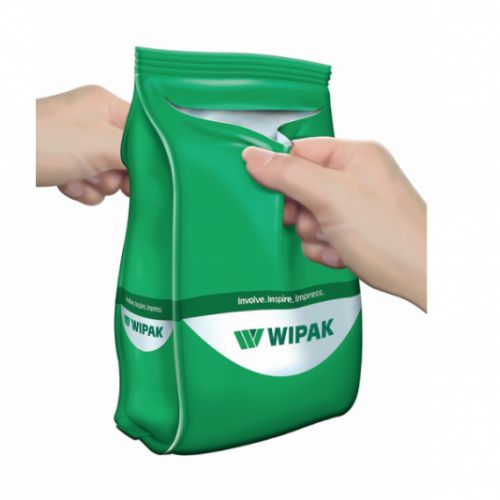 Source:https://www.confectioneryproduction.com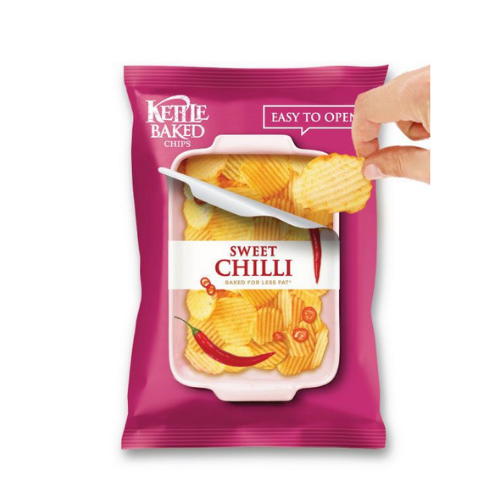 Source:https://packagingoftheworld.com/2018/09/a-new-way-to-open-chip-bags.html
Choosing anti-plastic packaging can boost your brand affinity if your brand stands for environmentally friendly alternatives in our plastic-filled life.
Some great alternatives to plastic packaging include:

Stainless Steel: Stainless steel packaging can be reused, sturdy, and easy to clean.
Glass: Most premium brands choose glass for their product packaging as it is the epitome of luxury. Glass is inert, inexpensive, and infinitely recyclable, which makes it another great choice to bring a warm and classy unboxing experience to the consumers
Platinum Silicone: It is highly flexible and heat-tolerant. Thus, it can go through multiple stages of boiling, baking, or cooking without the risk of denaturing the products inside.
Natural Fiber cloth: The fiber cloths are made from organic cotton, wool, hemp, etc. and are considered an excellent choice for your product packaging choices.
Bamboo: The fastest growing renewable resource is exceptionally lightweight, durable, and compostable.
Cardboard: It is currently the most accessible source material that most companies use as the central medium to pack their products.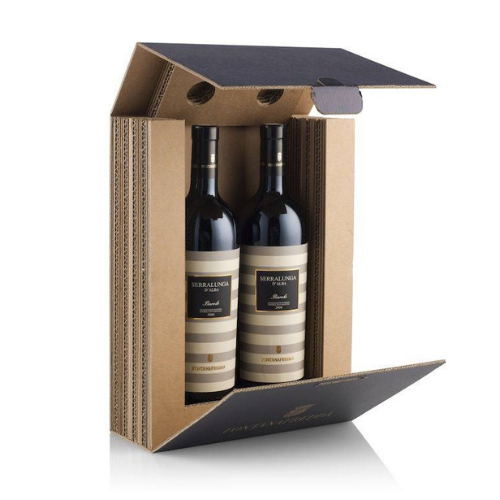 Source:https://designstreet.it/il-packaging-che-diventa-arredo/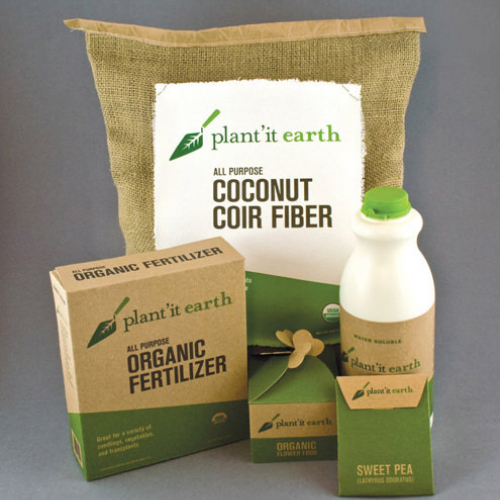 Source:https://www.hongkiat.com/blog/eco-friendly-package-designs/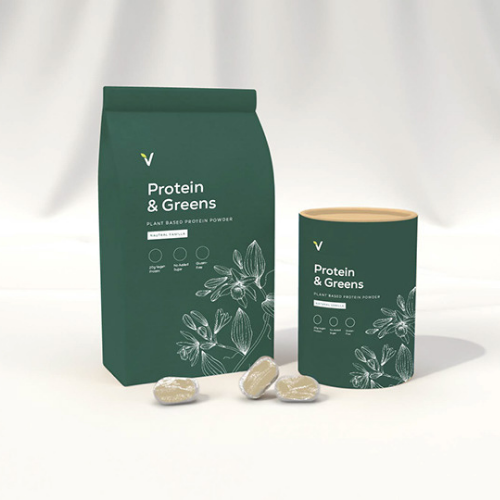 Source:https://in.pinterest.com/pin/10836855343524401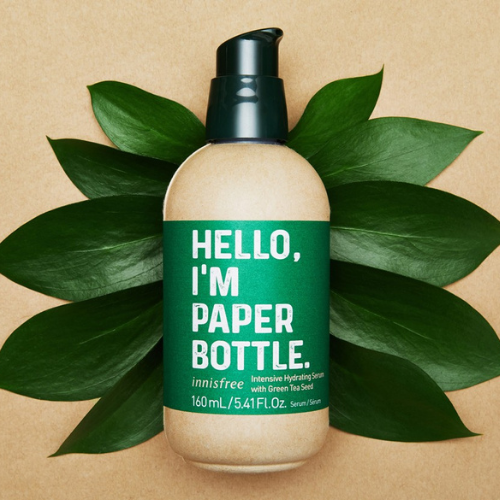 Source:https://in.pinterest.com/pin/165014773837835693/
Well placed products & Accessories
The next step is to choose the inner packaging materials you have to use to keep the goods and products protected. You need to select materials that will protect your products from shock or vibration, damage, moisture, dust, shifting inside the package, and getting mixed together.
You can choose suitable materials for your inner packaging, including styrofoam, cardboard, soft plastics, rigid plastic blisters, bubble wrap, tissue paper, airbags, moulded pulp, etc. These materials keep your products safe from any damage and are environmentally friendly too!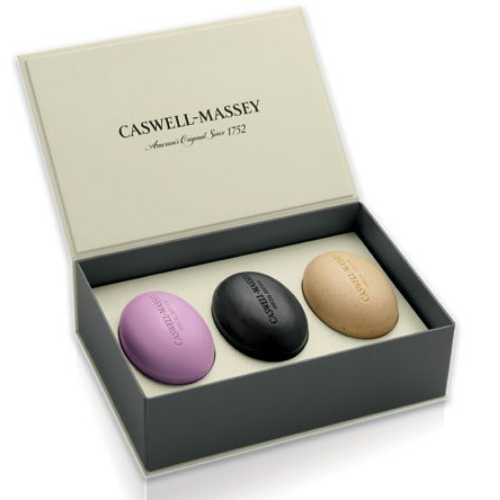 Source:https://in.pinterest.com/pin/211174967883449/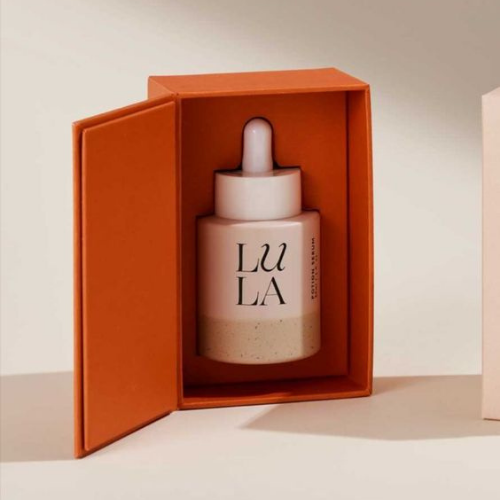 Source:https://in.pinterest.com/pin/33284484737451069/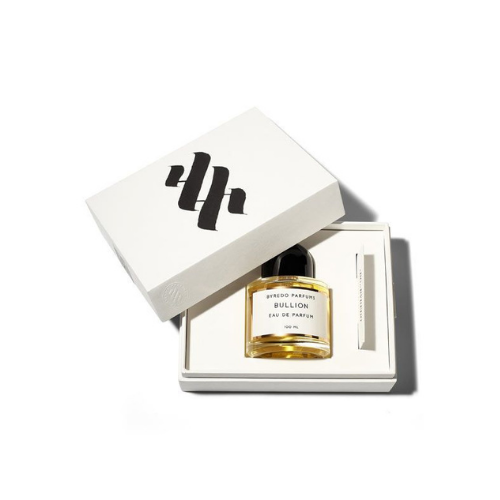 Source:https://in.pinterest.com/pin/47710077293308880/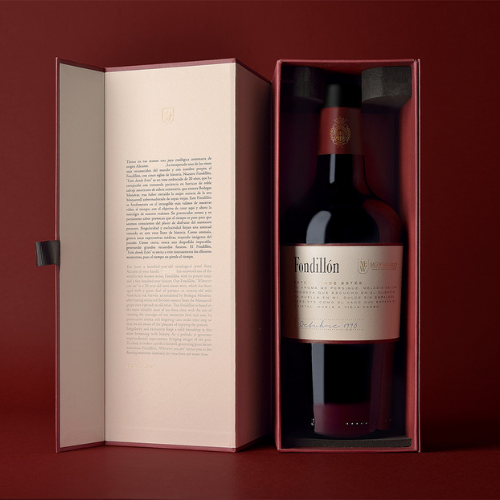 Source:https://www.behance.net/gallery/56037351/Fondillon
High-Quality Packaging Material
Viewing or touching premium packaging materials are some essential components of a memorable customer experience. The packaging materials you choose should also be superior in quality compared to conventional items. You may even sell your products at higher rates considering that the packaging is premium.
For example, high-end customers perceive glass bottles as a mark of luxury and expensive compared to plastic packaging.
Materials that work well with premium packaging include paper, wood, glass, aluminium, etc. Not only do they look and feel premium, but they are also highly durable and effective at preserving the products during adverse conditions.
Consumer perceptions change over time, but as a brand owner, you must always be a step ahead against the conventional market and use the most aesthetically pleasing and luxurious packaging materials to pack your products and deliver the experience to your consumers.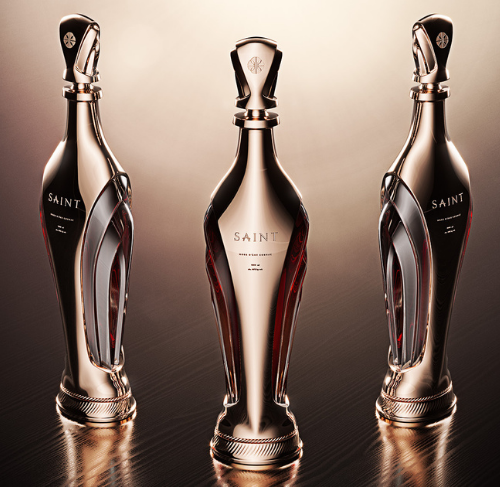 Source:https://packagingoftheworld.com/2017/10/saint-luxury-cognac-bottle-concept.html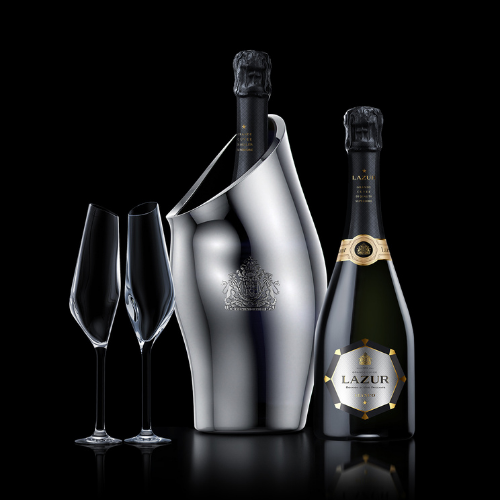 Source:https://packagingoftheworld.com/2016/01/7-gorgeous-champagne-packaging-you.html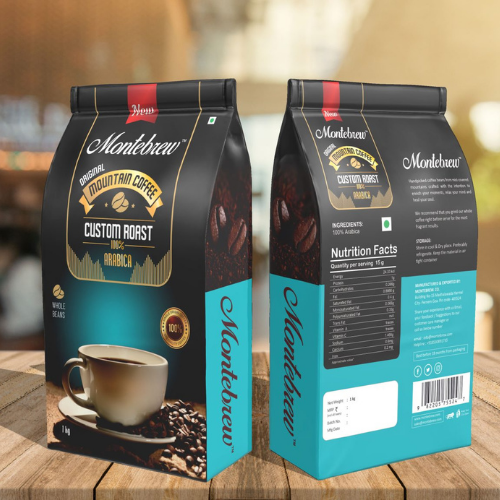 Source:https://packagingoftheworld.com/2022/02/mountain-coffee.html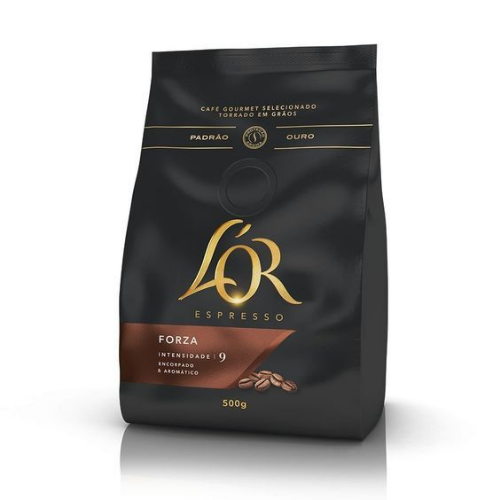 Source:https://in.pinterest.com/pin/69172544265867030/
A memorable unboxing experience is more than just the external packaging. To create a long-lasting impression, you can even choose to add your brand inside the package.
An incredible idea is to use coloured tissue papers to wrap the products with your brand printed on them. It keeps the products safe and makes the experience fun as they unwrap a product from your premium collection.
You can also add stickers of your brand on your inside packaging instead of transparent tape to make a better impact. These small touches show customers how necessary and valuable their purchase is to your business.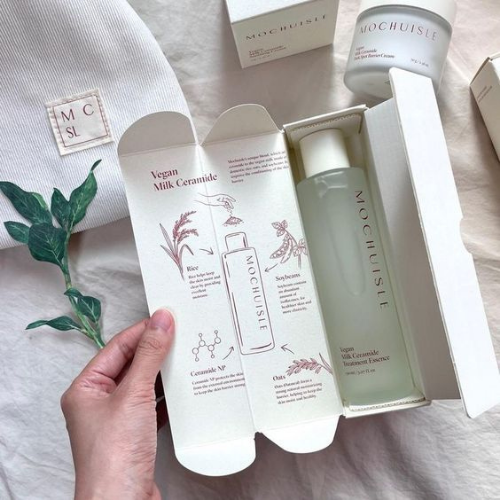 Source:https://co.pinterest.com/pin/340021840630960071/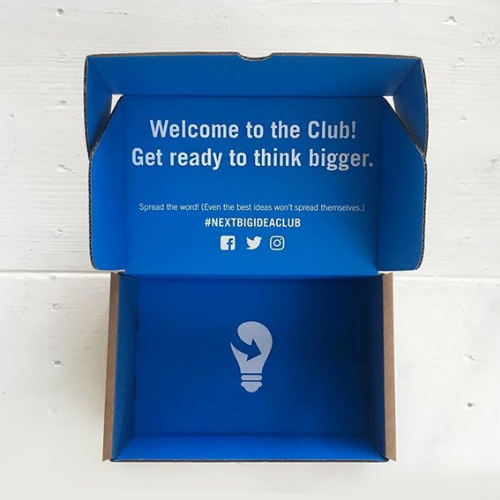 Source:https://in.pinterest.com/pin/16466354880125314/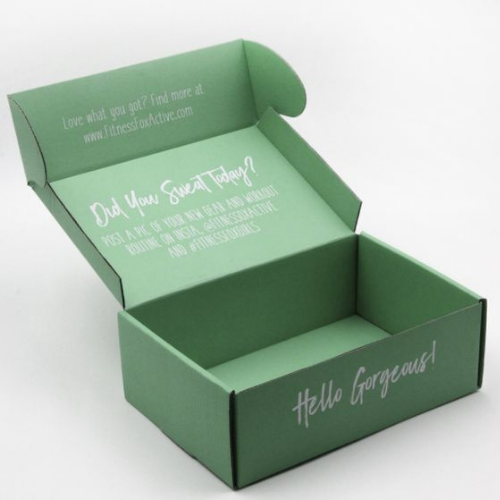 Source:https://in.pinterest.com/pin/233413193178941763/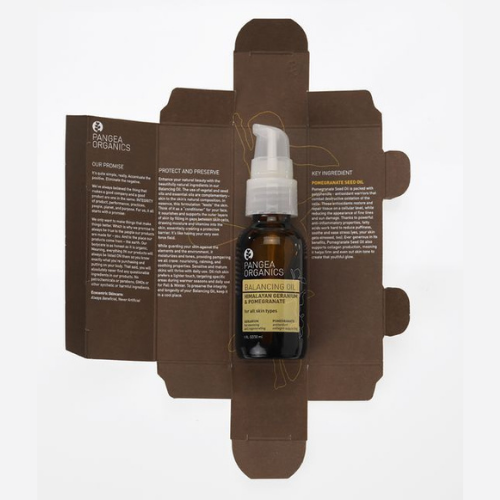 Source:https://in.pinterest.com/pin/524810162838237490/
You can never really go wrong with personalising your product packaging. An interactive way to add the excitement of unravelling the products is to add a thank you card or handwritten notes to appreciate your customers trusting your brand and purchasing from you.
If the note or card is cute enough, they may even preserve it, serving as a reminder to purchase from your brand again!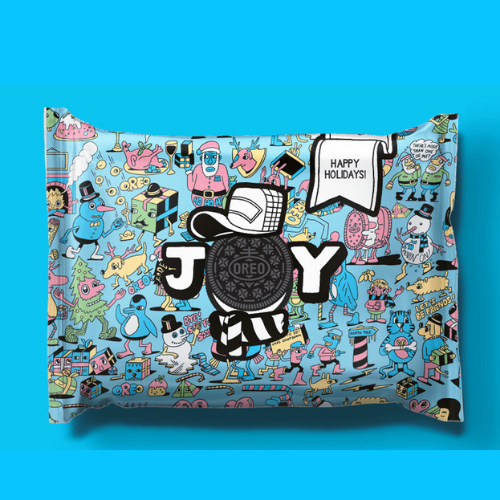 Source:https://www.roc21.com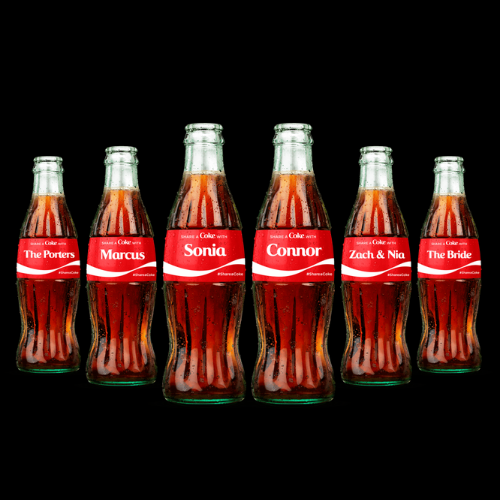 Source:https://www.epda-design.com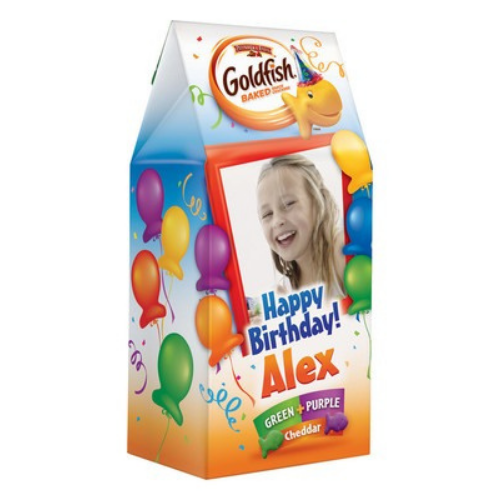 Source:https://www.boxmaker.com/blog/brands-personalized-packaging/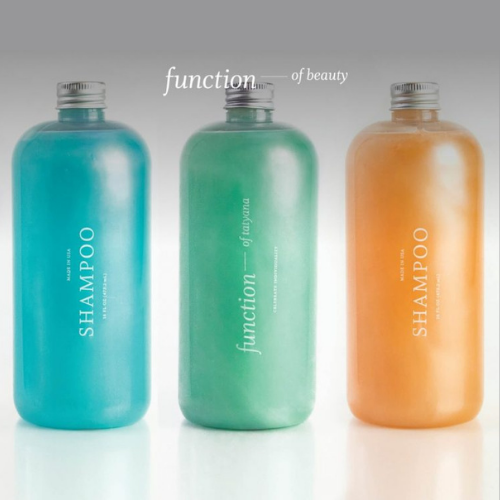 Source:https://www.epda-design.com/10-brands-exploring-sustainable-packaging-2/
Everybody loves free goodies! Giving something extra to your consumers, such as small charms, discount offers, free product samples, or small gifts, can be one of the most unexpected ways to surprise your customer and make them smile right when they open your package!
You can combine small gifts with a loyalty program and use it as a marketing strategy to make your customers come back again for more. You can also choose to offer product samples of the latest launches of your store, a great strategy to build product awareness and brand affinity!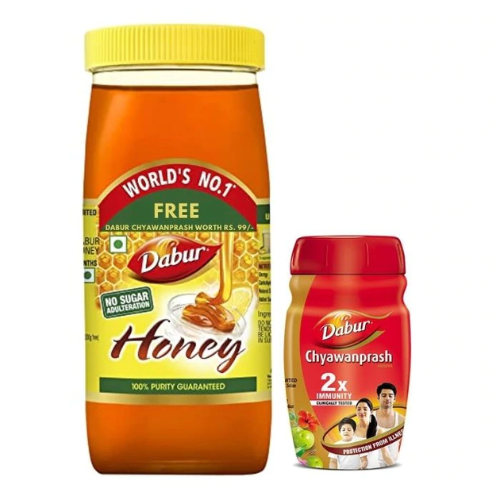 Source:https://www.kuchbhilelo.in/product/dabur-100-pure-honey-1kg-free-dabur-chyawanprash-250gm/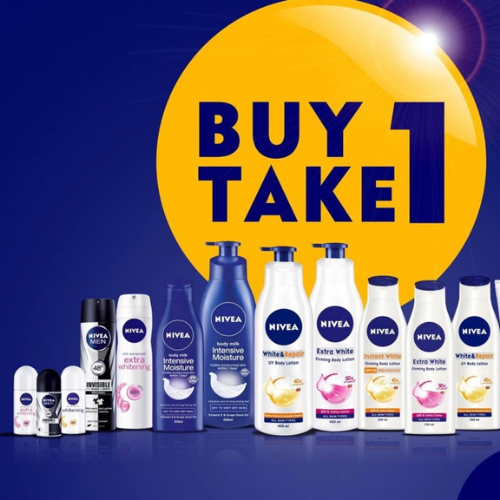 Source:https://www.spot.ph
Add Interactivity using QR & Augmented Reality
Interactive packaging is the new age technique that allows consumers to dive deeper into a more rewarding relationship with the brand through a higher level of interactions using QR codes or Augmented Reality.
Making your packaging interactive allows you to share more information and value with the consumer than simple surface-level information about the brand.
For example, many brands choose to add QR codes in their packaging that offer consumers more insights about the ingredients or the elements used in the product.
As consumers appreciate the valuable information, adding QR codes with detailed information about the product can put your brand forward against your competitors.
Another great way to make your packaging interactive is Augmented Reality, a semi-virtual experience wherein consumers can get a real-time product experience using 2D or 3D virtual assets.
Like scanning a QR code, you can create an immersive experience for your consumers as they scan the product with the application and enjoy the visual content with a story or more details about the product.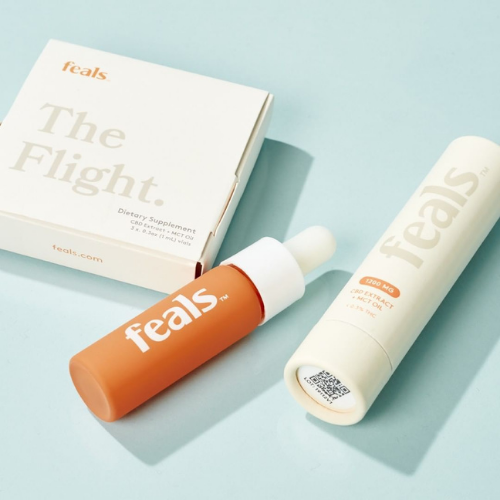 Source:https://in.pinterest.com/pin/417286721728246046/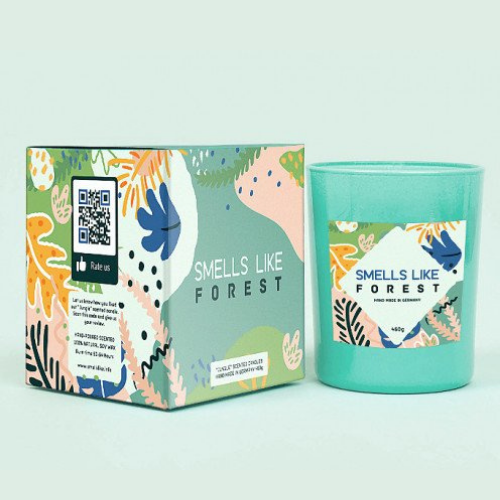 Source:https://in.pinterest.com/pin/417286721728246046/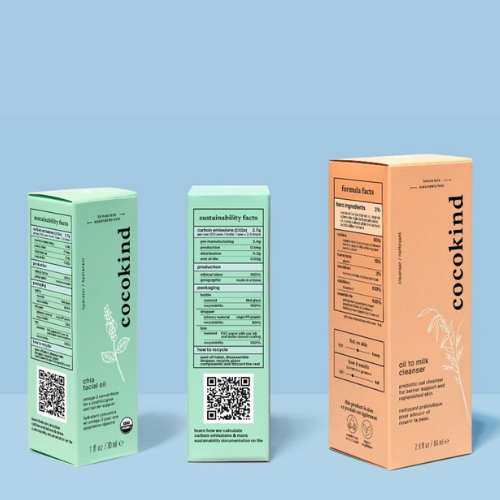 Source:https://thingtesting.com/stories/qr-codes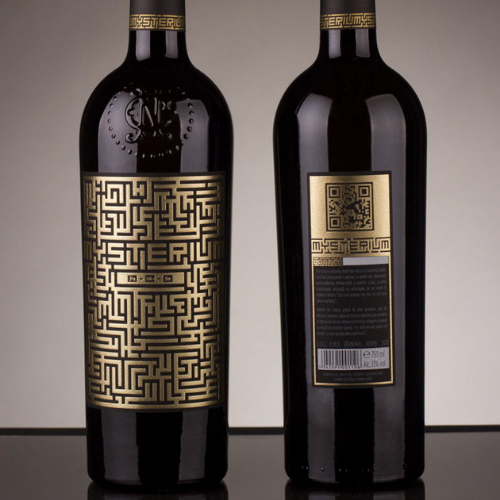 Source:https://thedieline.com/blog/2012/7/5/mysterium-wine.html?
How does Good Unboxing Packaging Design Influence Brand Personality?
You might be wondering about the need to invest so much in a good product packaging design. Well, apart from the statistics mentioned above, you will be astounded to know that many brands took off only after their product packaging somehow went viral on the internet. There are tons of benefits to investing in premium product packaging for your consumers. Here is a list of just a few:
Your product packaging makes the first impression of your brand. It is the only touchpoint between brand and customer for online purchases. Thus, good product packaging helps your brand stand out and outshine capitalise on these opportunities.

By offering a one-of-a-kind product to the customer, you get a competitive edge against the other brands in the industry as it demonstrates that your brand has so much more to offer than just an "innovative" product!
An unforgettable unboxing experience will seal your brand's name in the minds of the consumer and aid in brand awareness and advertising!
Encourages customer retention
About 55% of consumers admit choosing the same business because they offer good quality packaging. People spend way more time watching unboxing videos than the movies or series out there.

As unboxing videos have gained immense popularity across the consumers in every industry over the past few years, a good unboxing experience gives your brand a massive chance to be their repeating choice of purchase whenever in need!
Tells the story of your company

Consumers love to go personal with the brands. Starting from the operating procedures to the inspiration behind the product's launch. A good brand storytelling strategy can make or break your brand's entire marketing strategy, as when unboxing your products, your consumers have undivided attention to your brand.
With appealing brand packaging and an authentic brand story, you can set up a more profound cognitive recall value for your brand, which is invaluable to the brand's overall sales and revenue.
Increases brand credibility and trust

The materials and the thought you put into designing each of the intricacies in your product packaging play a significant role in garnering a customer's trust. It is the opportunity to show your customer how much you care about their experience.
It is especially evident when they choose your products to gift someone. If your product packaging is good enough, they will always choose your brand over others for their gifting requirements!
A good unboxing experience gives them a premium feeling in real-time that connects them closer to your brand and more trust your brand.
Assists you in reaching out to new customers

As discussed, unboxing videos have been viral over the past few years. As more and more people rely on influencer reviews and feedback for their purchases, investing in a memorable unboxing experience can be exceptionally rewarding if your packaging manages to go viral on social media channels.
Differentiate your Brand from Competitors
The one element that can make your brand stand out from any saturated market is product packaging.

Irrespective of how unique and innovative your product is, a unique product packaging can seal the final deal when comparing your brand with your competitors.
For instance, suppose a customer receives a product in ordinary packaging from your competitor while the same customer receives your product later with an excellent unboxing experience.
Obviously, your brand will be their top choice the next time they choose to shop for similar products!
Even if the products are the same in both cases, offering an unforgettable unboxing experience can add to their memory and make your brand outshine the other businesses in the market.

The internet is the most prominent example that people love sharing what they like. There are so many people out there that share unboxing videos of different types of products. If your product packaging is that good, it automatically turns into publicly likeable content that can be shared by millions of people across the internet. That's the power of word of mouth marketing!
Wrapping Up!
There are plenty of innovative ways to customise your products' unboxing experience to wow your customers. While good product packaging may sound like an expensive idea, you can deliver a memorable experience to your consumer that they will remember for a lifetime with a bit of creativity, thoughtfulness, and investment.
If you want to create an authentic and captivating unboxing experience for your customers, feel free to connect with DesignerPeople. We have helped thousands of brands nationwide deliver smiles to their customers with supreme product packaging at the most affordable rates.
Author: Anush Malik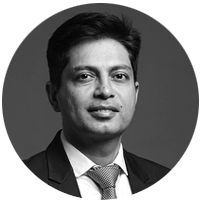 Being a strategist's head and a long term visionary personality aims to achieve excellence in branding, packaging and digital marketing field. My 15 years of design experience and masters degree ais my strength which keeps me motivated and keep me going positively. I have participated in extensive branding design conquests in India, USA, Australia and New Zealand with winning zeal. My objective is to encourage start-ups and hence involves actively in the articles which will act as a productive intake of knowledge for them. Do connect me personally via my LinkedIn and I love to share my expertise with you.Posted in Bottle Label Design, Label DesignTagged best wine bottle label design, best wine label design, Bottle label design, creative wine label design, die cut wine label design, wine bottle label design, wine bottle label design ideas, wine bottle packaging design, wine illustration design, wine label design, wine label design company
The post Memorable Unboxing Experience: How Product Packaging Impact Brand appeared first on designerpeople.