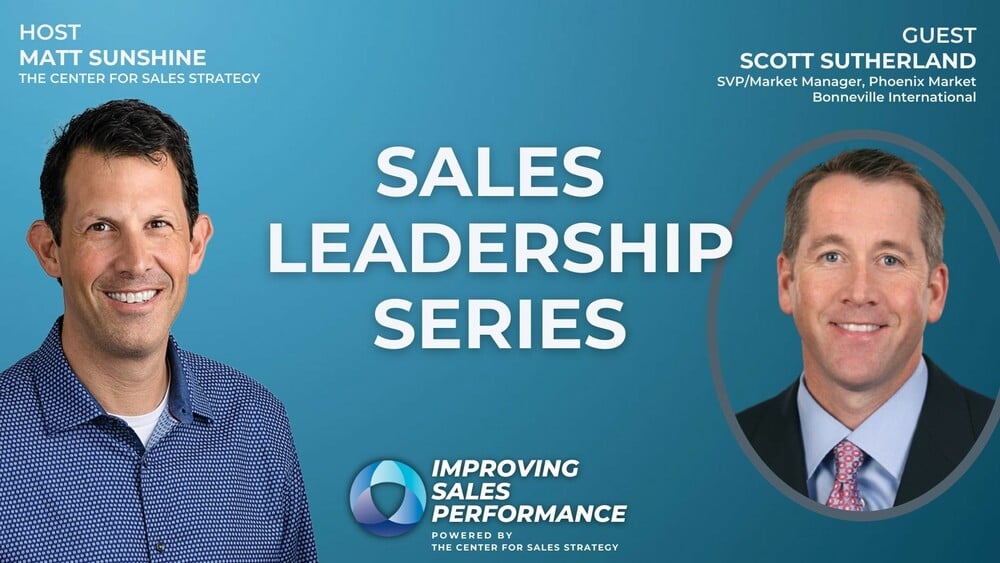 What big rocks should sales managers focus on? What should they be doing or learning right now to ensure success?
On this episode of the Sales Leadership Series, Scott Sutherland, VP/Market Manager of the Phoenix Market at Bonneville International, joins host Matt Sunshine to answers these questions and discuss sales and executive leadership tips.
Tune in now or keep reading for a brief overview.