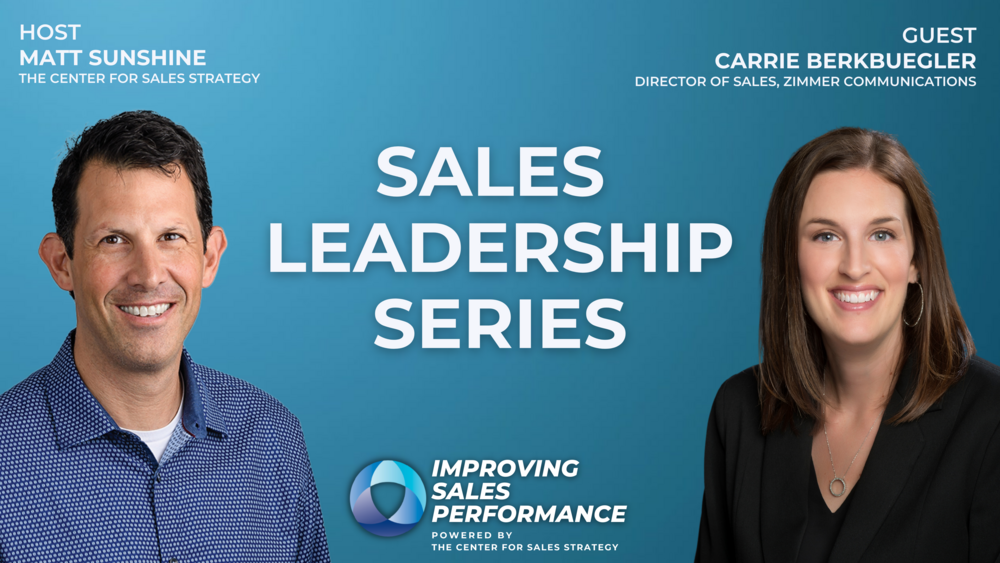 Straight from the Director of Sales at Zimmer Communications, Carrie Berkbuegler discusses sales leadership, sales performance tips, and answers a few questions that we all have.
You'll get answers to questions like – what are the key performance metrics you track? What are the big rocks that you're focused on? And how has sales management changed over the past few years?
Tune in now or keep reading for a brief overview.