Top 8 Things Entrepreneurs can expect from a Mobile Application for Business

Do you want to build a Mobile Application? There are a lot of things you need to consider. Check out these top tips and get a great head start.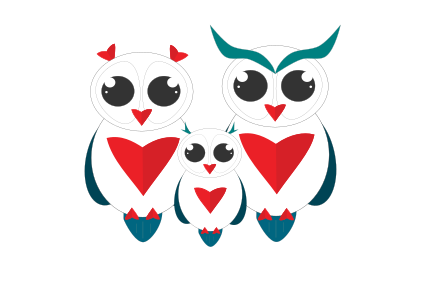 Mobile application has brought a revolution for entrepreneurs, as it helps them to promote their businesses and offer a suitable experience to their customers.
It also offers them a cost-effective platform, from which the customers can avail of their services anywhere and anytime.
If you are planning to board the entrepreneurship bandwagon, then you must think about hiring a mobile app development company to build your mobile app to avail of the intended outcomes.
However, an entrepreneur needs to consider a lot of factors before launching a mobile app. The mobile app not only needs to incorporate exciting features but should also be helpful for the business in extending the services on any platform.
In this blog, we will explore important things in the mobile app every entrepreneur must consider while developing their business app.
We are pretty much sure that these factors will help u understand the basic need for a mobile app and several other aspects involved in the mobile app development process.
8 Things Entrepreneurs can expect from a Mobile Application
1. It must be developed on a unique idea 
A mobile app can only thrive if it is based on a unique idea, that solves a specific real-world problem.
If you are developing a mobile app for your business, please ensure it offers some unique functions or features rather than offering generalized stuff.
As an entrepreneur, you must engage capable technical resources, who can leverage the modern technologies and frameworks to transform your unique idea into a full-fledged mobile app for your business.
Once you implement the unique idea via your mobile app, the rest is assured, it will enable you to avail some unprecedented benefits for your business.
2. It must fulfill the user needs  
As an entrepreneur, it is your primary goal to meet the requirements of your customers, as that is where your revenue comes from.
You must adopt the standard app development method, where your consultants must understand the user requirements and design a solution that caters to their needs.
If you do not put enough focus on this aspect, then it may result in the loss of customers, as your competitors might occupy your market space by offering the end-users what you could not deliver.
If you have a precise idea of your customer expectations, then it will be a cakewalk for you to engage more customers with a mobile application for your business.
3. It must support Multiple Platforms 
Supporting many platforms or having a cross-platform capability plays an important role in the success of your mobile app.
Everybody wants an application that can run on Android, iOS, or Windows platforms with ease.
You must carry out in-depth market research to understand the type of customers you are aiming for, the type of devices and platforms they are using, and the type of technology stacks and tools you need to develop a cross-platform mobile app for your business.
It may incur some extra development costs for your app, but in the long run, it will be beneficial for your business, as you can attract a large segment of users with a single application.
4. Establish your brand recognition 
To craft a successful business profile, you must take the necessary steps to build brand recognition for the enterprise. 
An efficient mobile application can help you establish your brand's recognition, as it offers the users a primary avenue to avail of the services and interacts with your business.
However, it is not so easy for you to achieve this. You must keep pondering on the ways that can help you sense the pulse of your customers and their expectations of your business.
You must check the app performance, gather users' feedback, and make the necessary correction to meet the user requirements.
This will help you win over the customer's confidence and improve your brand visibility.
5. Have an enchanting UI/UX 
Having a quality UI/UX (user interface and user experience) plays a critical role in the success of your mobile application.
The UI (User Interface) is all about the looks and aesthetic features of your app. Whereas, the UX (User Experience) is a concept where the end user's experience is observed by various factors such as ease of use, app loading speed, the effectiveness of responses, and request processing to name a few.
You must ensure your developers pay utmost attention to both aspects while developing a mobile app.
A mobile app with decent UI/UX will enhance the popularity of your app among the end-users and transform them into your loyal customers in the long run.
6. Stay focused on Data security 
Data Security is the biggest concern these days. As an entrepreneur, you must ensure that your business app secures user and business data. 
A robust data security mechanism will prevent the risks such as data loss, legal issues, loss of reputation, and many more.
You must invest in resources and technologies to equip your business application with strong data security checks and controls. 
You must adhere to the industry-specific data security guideline and compliance, then only you will be able to garner potential customers' attention.
7. It must be integrated with your Social Media channels 
Of all the mobile application users out there, a large number of them prefer to spend most of their time on social media.
It is critical for your business to have a strong social media presence. However, it is a tedious job to manage many social media platforms and serve your customers.
Your business app will be popular among the end-users if you equip it with effective social media integration capability.
You must use various APIs or 3rd party components to connect your app with popular social media channels, as it will help your users to stay connected with their social media profiles while using your business app.
8. It must offer a true Mobile experience
We are living in an information era, where users want uninterrupted access to your services even when they are remote or have no Internet connection area.
A mobile App must allow your business to serve this new value to your customers and provide you with the intended competitive advantage.
You must leverage modern technologies to ensure your app deal with all the communication channels, whether it is SMS messages or phone calls, or video meetings.
This way, you can lure more potential customers and improve the usability of your application.
Conclusion
In this era of intense competition, an entrepreneur must be aware of the benefits of the mobile app for their business.
Organizations prefer mobile apps that can enhance their customer interactions and transform their business workflows.
Author Bio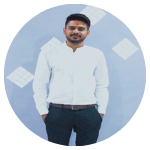 Gourav Sharma is a Digital Marketing Strategist at Arka Softwares, a leading mobile app development company. He has 4 years of experience in the Information Technology industry. He spends his time reading about new trends in Digital Marketing and the latest app development technologies.
You have a story to tell. We want to help.
Let's create memorable content and reach tens of thousands of people.
The post Top 8 Things Entrepreneurs can expect from a Mobile Application for Business appeared first on GlobalOwls.