What do Marketers need to Know About Cybersecurity?

Security is one of those things that most people don't think about until it's too late. Stay safe. See What Marketers need to Know About Cybersecurity.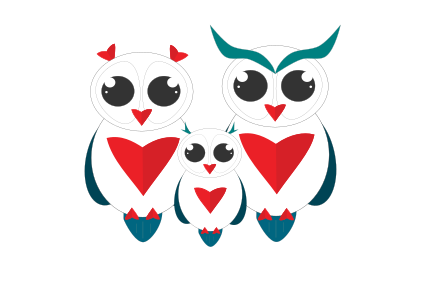 When the talk goes on cybersecurity, most people will instantly think about the loss of privacy or security breaches, which is understandable, yet it also covers aspects like intellectual property theft and protection of your identity online. It's even more relevant in the field of marketing than ever before because specialists tend to use Facebook, Twitter, LinkedIn, and other social platforms to promote certain products or services. Since a lot of information is shared all the time, it's essential to learn the security basics to stay safe. 
Things to Know About Cybersecurity
1. Mobile Access & Apps Matters
Since we are always spending time with a smartphone in our hands and use the benefits of mobile access, ensure that you install a mobile firewall and antivirus. If it's not absolutely necessary, limit your mobile access to corporate systems and keep your phone protected by face or thumb recognition technologies to avoid data theft. The same relates to another cybersecurity threat related to the installation of unknown or even those trending apps in the field of marketing. Install mobile apps only after you read the reviews and check with the people you can trust. 
2. Password Rules
Avoid writing your password down on paper unless you can keep it totally safe. Use password managers instead by keeping everything encrypted. These use special question hints that will help you remember your access details even if you forget something. Use secure passwords that are offered by the software and never use the same combination twice! 
3. Protecting Your Online Content
It's one of the essential aspects to consider as it's often ignored even by large corporations. For example, when you create a post about healthcare and include primary sources of information that you have collected, consider applying for legal protection of your content. Before you do, make sure to check essays on health, marketing, cybersecurity, etc. for inspiration and to learn more about formatting rules to keep things accurate. It will help you to stay safe in terms of style, grammar, and other issues before you turn to a lawyer. 
4. Safe Payment Methods & Online Shopping Rules
The world of marketing always deals with the commercial side of things and online banking, which makes it paramount to implement safe payment methods and add secure elements to your website. The same relates to any financial activity that you start. If you have corporate access, use only 256-bits SSL encryption and vendors that have been verified and trustworthy. Check the URL of the website twice and read online reviews as you study various online offers. The safest way to prevent cybersecurity threats is by offering more than one option and always checking with your bank before you make payment. 
5. Know What You Share Online
You must be careful with all types of information that you share online. As you focus on your marketing initiatives, don't reveal more than you need. Create a professional profile online and always separate your personal life from your job. It means that sharing your family photos and specific data is only necessary when it's for your family members. As we live in turbulent times, knowing what you post is important because people often compromise their cybersecurity by allowing intruders to use this personal data to perform various types of online attacks. 
6. Email Encryption
Do not forget to add email encryption to your set of security tools. The majority of existing clients do not have it enabled by default. Take your time to check the settings and look for the lock sign as your email message appears in the folder. Set your spam filters, create special white lists, and never open attachments without using at least the basic antivirus scanner. It might take longer to do some work with your messages, yet it will always pay off as you will keep your company and every electronic device safe from phishing and other online threats. 
Pay It Forward
The majority of cyber security specialists these days rarely share their skills as they are involved in their work and the tips we discover online, they only discuss the basics. As a marketing specialist, take notes about your experience and the things you learn to make a separate page or a blog post that will help your target audience learn and remain safe as they do online shopping, deal with their banking accounts, or simply browse the web looking for information. The more you share and market your cybersecurity skills, the better people will learn and share with others. 
BIO
As a business consultant, research writer, and educator, Carl explores subjects like e-learning, cybersecurity, social media marketing, and leadership styles. His posts focus on accessibility and making complex subjects easier. Follow Carl to learn something new and take your marketing ideas to another level. 
You have a story to tell. We want to help.
Let's create memorable content and reach tens of thousands of people.
The post What do Marketers need to Know About Cybersecurity? appeared first on GlobalOwls.