After being sold to Intuit in a deal worth $12 billion, MailChimp has become one of the world's most successful bootstrapped businesses.
With revenue for 2021 projected at $1 billion, one must ask why this successful email marketing company decided to sell at all?
Let's break down this acquisition!
MailChimp Background
MailChimp was founded in Atlanta in 2001 by Ben Chestnut and Dan Kurzius, two experienced web designers. MailChimp initially started as a web design consultancy and was known as the Rocket Science Group.
During the process, Chestnut came up with the idea to tap into the email marketing domain and develop software to help their clients reach their customers effectively through emails. However, it wasn't until 2007 that Chestnut and Kurzius decided to shut down their web consultancy to solely focus on MailChimp.
The primary idea behind MailChimp was to allow companies to send out automated emails to grow their business and connect with their customers. Mailchimp began by offering email marketing solutions and evolved into a global leader in customer engagement and marketing automation fueled by a powerful, cutting-edge AI-driven technology stack.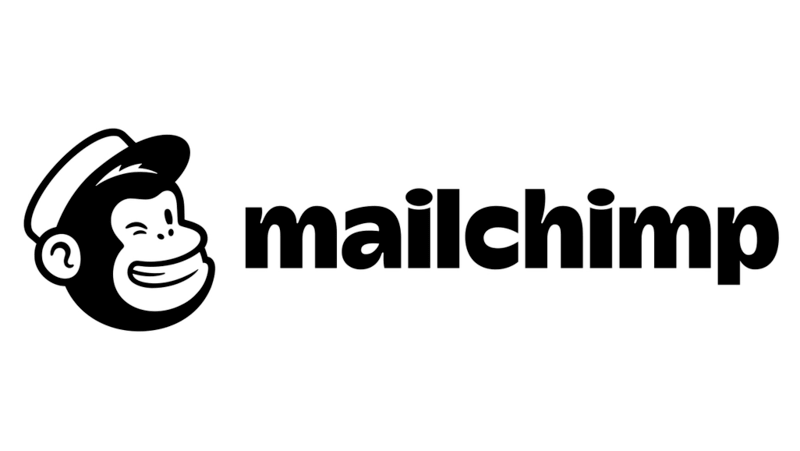 How MailChimp Bootstrapped Their Way to $12B
Because of the company's consistent growth, Chestnut and Kurzius decided that they wouldn't ask for any external funding and only use funds coming in from the sales they were making. So, while other startups were raising capital and pitching their ideas to investors, MailChimp was functioning through bootstrapping.
Right from the start, Chestnut and Kurzius knew that they could make enough revenue to keep the business up and running because of the market demand.
MailChimp was initially targeted towards small businesses that needed someone to handle their customer engagement and marketing. MailChimp has grown into a profitable company with a total of 13 million users globally, 2.4 million monthly active users, and 800,000 paid customers, with 50 percent of customers outside of the U.S.
At the time of the acquisition, MailChimp employed about 700 people and was one of the fastest-growing businesses in the whole world, reporting a revenue of $800 million in 2020 and was expected to cross the $1 billion mark in 2021.
Their bootstrapping approach eventually paid off, leading up to the whopping $12 billion sale.

Who Bought MailChimp?
So, who is the company that bought MailChimp? Intuit – a financial software company.
Intuit was established in 1983 by Scott Cook and Tom Proulx and has since become one of America's software giants. The business is widely known for its 'TurboTax' software which lets individuals and businesses prepare and file their tax returns.
'QuickBooks' is another software by the company used by businesses to handle invoicing, accept payments and make business projections. Intuit went public in 1993, and today the company has over 10,000 employees and offices in nine locations worldwide.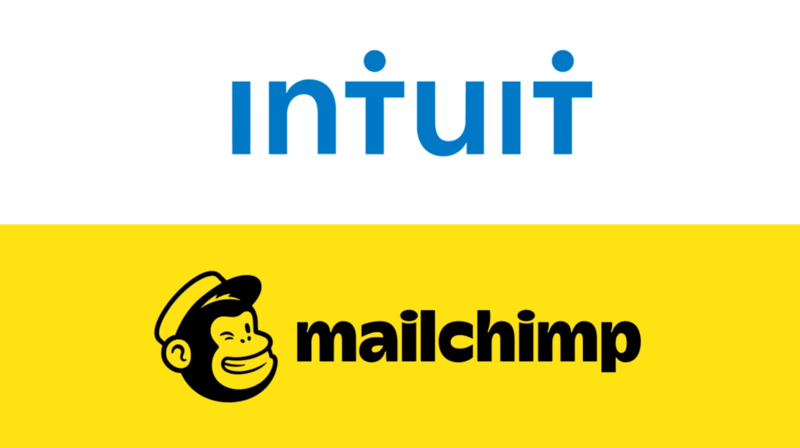 Why MailChimp was Such a Major Acquisition for Intuit
To this date, Intuit has acquired over 57 companies, with the biggest acquisitions being when the company purchased Mint.com – a leading personal financial service provider – for $170 million and Credit Karma – a company that helps you keep track of your credit score and provides you reports based on your spending – for $7.1 billion.
So, it comes as no surprise that Intuit was once again willing to spend billions of dollars to acquire MailChimp to help the software house expand its operations.
The acquisition of MailChimp is Intuit's biggest and most expensive one to date, and the deal is expected to close by the second quarter of fiscal 2022. At the same time, because this is also the largest ever sale of a bootstrapped company, this acquisition is also a big deal for MailChimp.

Why Did Intuit Buy MailChimp?
As profitable as MailChimp was, why did Intuit decide to purchase the company for $12 billion?
Well, the easy answer is that through this acquisition, Intuit wants to combine its financial services through QuickBooks with MailChimp's marketing tools to create a one-stop-shop for small businesses.
QuickBook has stored a lot of data about its clients, their spending, and their savings. But, they don't have a channel to use this information and create marketing strategies for their clients. This is where MailChimp comes in. QuickBooks' integration with MailChimp will allow Intuit to harness all its data and initiate customer engagement.
Intuit's current CEO Sasan K. Goodarzi believes that the acquisition will enable both companies to combine their tools and strategies to maximize returns for their clients. "We're focused on powering prosperity around the world for consumers and small businesses. Together, Mailchimp and QuickBooks will help solve small and mid-market businesses' biggest barriers to growth: getting and retaining customers," says Goodarzi. Ben Chestnut – CEO of MailChimp – is expected to stay on board even after the acquisition to help his company grow consistently.
According to a press release by Intuit, the acquisition is their way of disrupting the small business industry and becoming the leading center for business development for all kinds of SMEs.
And according to MailChimp's website, the process will help their platform evolve from an email marketing tool to an overall marketing platform for small businesses, offering solutions like no other, especially combined with Intuit's software backing and already existing customer base.
In a statement after the acquisition, Chestnut said that "over the past two decades, we've vastly expanded and evolved Mailchimp's platform to help millions of small businesses around the world start and grow. With Intuit, we've found a shared passion for empowering small businesses. By joining forces with Intuit, we'll take our offerings to the next level, leveraging Intuit's AI-driven expert platform to deliver even better products and services to small businesses."
With this merger, Intuit and MailChimp will enable their clients to get their businesses online, create and implement marketing plans, manage customer relationships, make payments and handle budgets, manage human capital while also providing help with accounting and compliance.
At the same time, the merger will allow MailChimp to analyze their clients through their financial data and then pick the right kind of marketing plan for them, directly increasing returns – making this acquisition a win-win for both parties.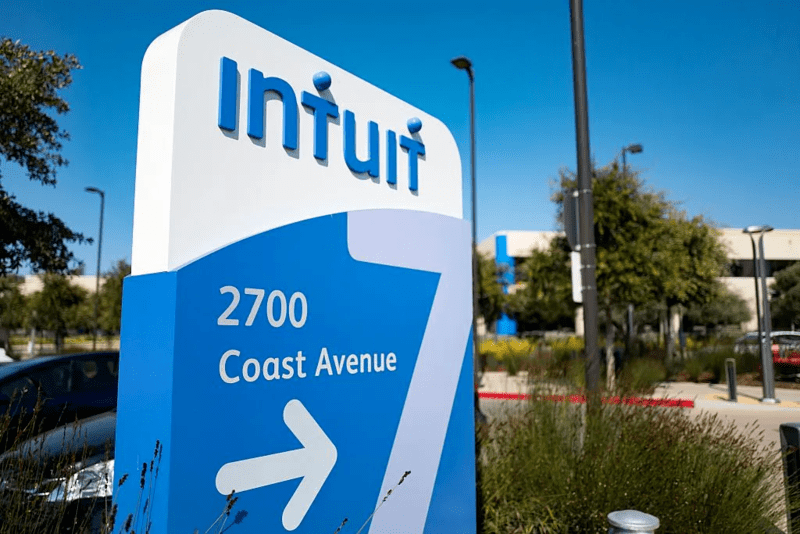 Why Was MailChimp Sold for $12 Billion?
Because Chestnut and Kurzius decided to bootstrap their company, each of them holds a 50% stake in MailChimp. And because the two have stuck to their small business philosophy despite their massive growth, they have been able to keep the revenues coming in more effectively than most other companies that decide to take on more prominent clients.
This is why Intuit believes that MailChimp is well worth the $12 billion in terms of the potential that the company has. In an interview with the Financial Times, Chestnut said of the acquisition, "I kind of feel like I had my head down, tweaking things, improving things, and then I looked up and bam, it's a $12bn company."
About $300 million will go into employee bonuses from the deal, and the remaining $11.7 billion, split between cash and Intuit Stock, will be divided evenly between the two MailChimp co-founders. This deal will increase Chestnut and Kurzius' net worth to about $5 billion each, which shows why they decided to let Intuit take over.
But there's more to the story. Not very long ago, when Chestnut and Kurzius were asked if they were planning to let investors in, their answer was a clear no. Asked in a 2018 Forbes article if they would ever sell MailChimp, the founders looked incredulous. "To this day, it's just a fun feeling that we can help," Kurzius explained. Chestnut chimed in and said: "I want people to see that the past 17 years were just a warm-up."
So, why did they end up selling everything to Intuit after turning down some of the biggest global tech players and equity firms from investing in the company?
According to Goodarzi, Intuit relied on a product partnership the companies had been pursuing. Intuit co-founder Scott Cook had also been helpful to Chestnut in the past in order to start the conversation of acquisition, with Chestnut saying that Cook "has given me invaluable advice" over the years.

Wrapping Up
Both the companies have already started to lay down some integration plans between their platforms, and once the deal is finalized, there's no stopping the kind of impact this merger will have on small businesses all over the world.
This is an interesting example of how the tech landscape and market is changing. Who knows what other acquisitions like this may come in the future.
What do you think of this move? Was it a good decision or one that's bound to fail? Let us know in the comments below.
Related Content